Thai Boxing
Be It For Keeping Fit And Healthy, Self-defense, Concentration Or Other Reasons, Martial Arts Have Several Beneficial Aspects. One Of The Most Popular Martial Arts In Thailand Of Course Is Muay Thai, The Kingdom's National Sport. This Very Demanding Martial Art, Considered One Of The Fiercest Contact Sports, is Practised By Professional Fighters Who Begin Their Rigorous Training In Their Childhood And Continue Until They Usually Retire At An Age Around 30. Muay Thai Champions Often Reach Cult Status.
Over The Past Few Years, Muay Thai Has Increasingly Gained Popularity Around The Globe - Films Like Ong Bak Or Tom Yam Goong Have Certainly Played Their Part In This - Drawing More And More Attention To The Ancient Art And Attracting Foreigners To Learn The Sport.
Bangkok Abounds In Places That Train And Coach In Muay Thai. At Most Camps You Will Find Ex-National Champions Instructing And The Varieties Of Programs On Offer Generally Meet All Types Of Needs. The Only School That Teaches All Elements Of The Martial Art Is The Muay Thai Institute In Rangsit, Which Is Also The Only School That Is Accredited By The Ministry Of Education. Other Places Popular Among Both Locals And Foreigners Include The SMAC Boxing Club On Thonglor, Or Fairtex Muay Thai Fitness Camp In Samutprakarn. Bangkok Fight Club Is Another Club Which Teaches Muay Thai As Well As A Number Of Other Martial Arts.
Muay Thai Is By No Means The Only Martial Art Practised In Thailand. Tae Kwan Do Is Popular, Especially Among Children, And Chinese Martial Arts Such As Kung Fu And Tai Chi Chuan Are Just As Common.
The Leading Muay Thai Stadiums And The Biggest Fights Are In Bangkok, So Are Many Of The Leading Muay Thai Training Centres (many Of Which Now Cater For Foreigners). Bangkok's Two Leading Muay Thai Stadiums Are Lumpini And Ratchadamnoen, But Of Course, There Are More Than That To Explore. And Of Course, Bangkok Is Not Restricted To Just Thai Boxing - Judo, Aikido, Tae Kwan Do... It's All Available To Visitors As Many Classes Are In English.

Lumpini Stadium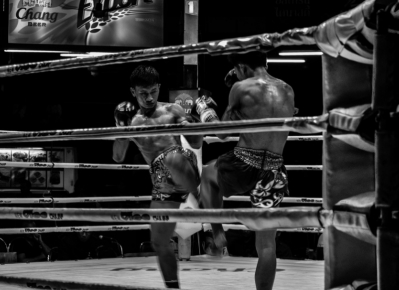 Fights at Lumpini are regarded as being slightly better than those at Ratchadamnoen, although for the novice it would be extremely difficult to tell the difference. It is also probably the more famous of the two stadiums. The stadium opened in 1956 to promote Thai boxing both in Thailand and abro...

read more

Ratchadamnoen Boxing Stadium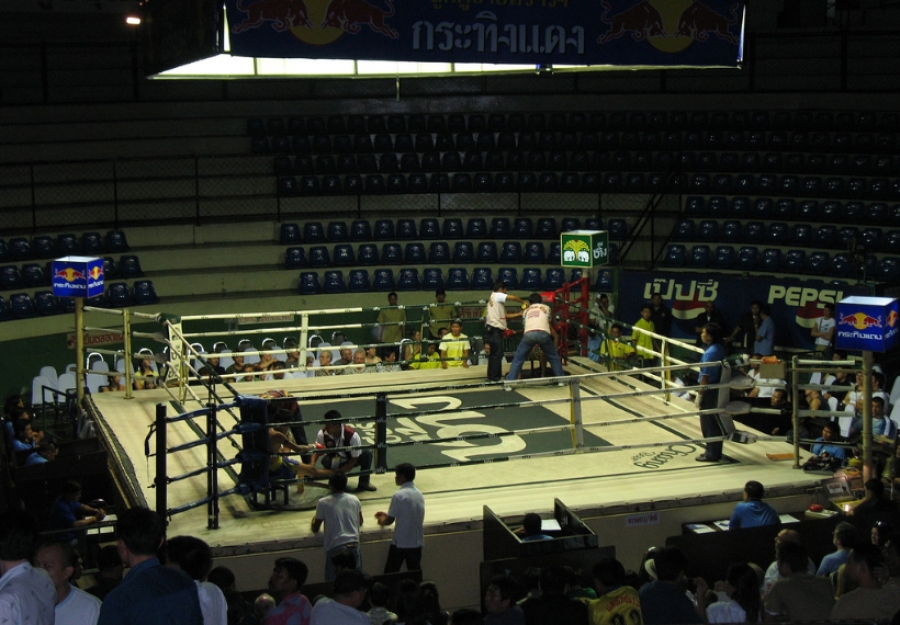 Rajadamnern Boxing Stadium or, in Thai, Sanam Muay Rajadamnern (or Sanam Muai Ratcha Damnoen), is an indoor sporting arena located in Bangkok, Thailand. Along with Lumpinee Stadium, the Rajadamnern is one of the two main stadiums for modern Muay Thai. The stadium has its own ranking system ...

read more