Clubs
Bangkok Has A Tropical Wet And Dry Climate Under The Köppen Climate Classification System.
Bangkok's Multitude Of Recreational Amenities Offers A Wide Range Of Fun Indoor And Outdoor Activities.
Most Five-star Hotels And Luxury Serviced Apartment Residences Have Fitness Facilities, But If You're Not Staying In One, There Are Plenty Of Hip And Fashionable Fitness Clubs With State-of-the-art Equipment Available Around The City.
While Clubs Generally Operate On A Membership Basis, Most Of Them Offer Special Promotions Or Short-term Packages For Non-residents.
Fitness Centers In Bangkok:
True Fitness
Fitness Bangkok
California Wow Experience
Fitness First
Clark Hatch Fitness Centers

The Royal Bangkok Sport Club (RBSC)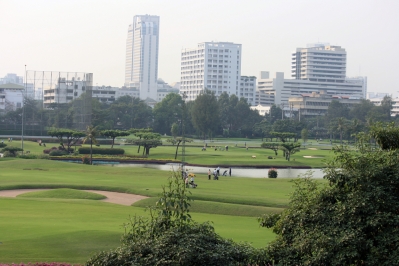 The Royal Bangkok Sports Club is located on Henri Dunant Road in Bangkok.
It was founded in 1901 under the patronage of His Majesty King Chulalongkorn (Rama V).
The club offers a wide variety of...

read more