Top Ten Places To Visit
Wherever you stay in bangkok is for a few hours, a few days or more, absolutly any intinerary should include some top sights place, museum shopping or historic building.
Chatuchak Weekend Market
Once only popular among wholesalers and traders, Chatuchak Weekend Market has reached a landmark status as a must-visit place for tourists. Its sheer size and diverse collections of merchandise will bring any seasoned shoppers to their knees – this is where you can literally shop 'till you drop'.
The 35-acre (68-rai) area of Chatuchak is home to more than 8,000 market stalls. On a typical weekend, more than 20...
read more
Floating Market - Damnoen Saduak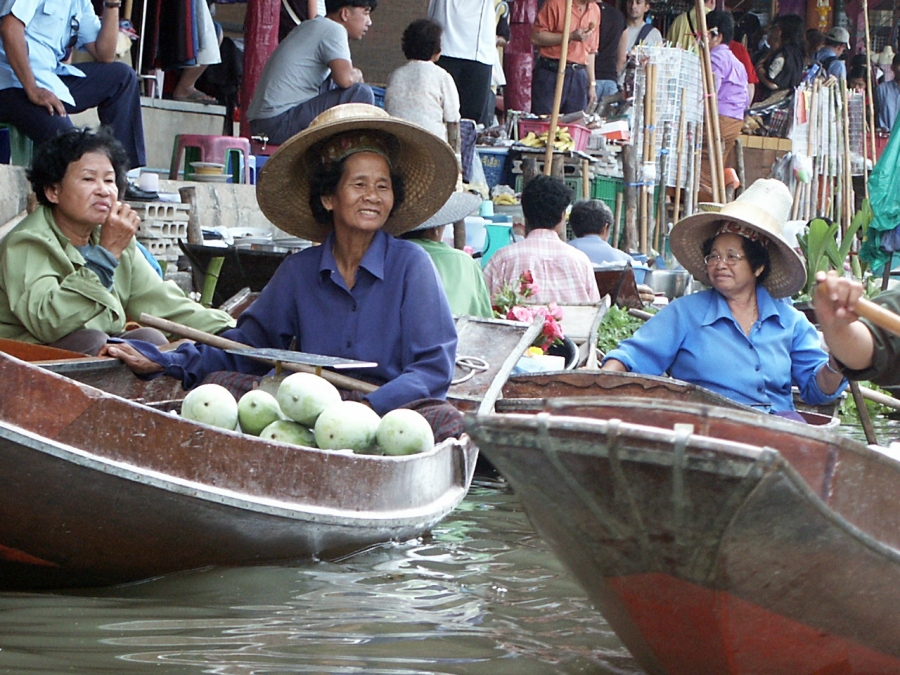 Damnoen Saduak is the Thai name of this market and it is often found in international articles and movies about Bangkok showing elderly women in hats selling food and other goods directly from the boats.
Most tours include the delightfully chaotic Floating Market on itineraries but its an early start to get to the area in Damnoen Saduak, an hours drive southwest of the city and an organised tour is the best option. The sights, ...
read more
Grand Palace & Wat Phra Kaew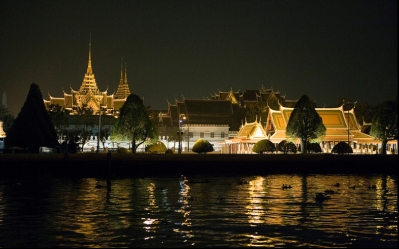 For just about 150 years, Bangkok's Grand Palace was not only the home of the King and his court, but also the entire administrative seat of government. Within the crenelated walls were the country's war ministry, state departments, and even the mint. Thai Kings stopped living in the palace full time around the turn of the twentieth century, but the complex remains the seat of power and spiritual heart of the Thai kingdom.
The palace complex, like the rest of Ratanakosin Island, is la...
read more
Klongs (Thonburi Canals)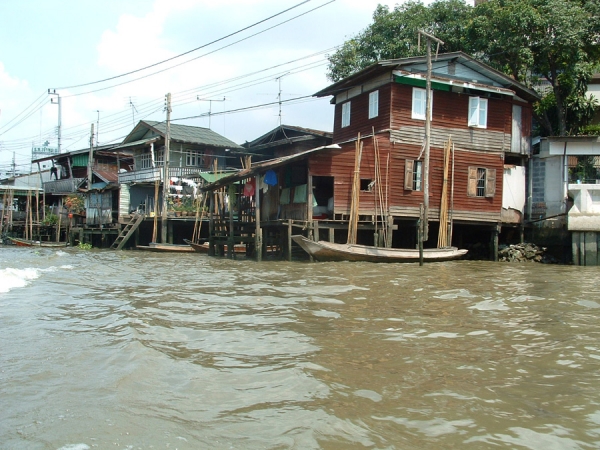 A trip along Bangkok's canal is one great way to see a number of the major sites from an interesting perspective, without the hassle of having to navigate Bangkok's city streets. A leisurely cruise along one of Bangkok's water ways affords passengers a glimpse inside the daily life of locals. Boats can be boarded from any pier along the canals. The Chao Phraya Express boat passes many of the city's major sites. The quiet canals of Thon Buri, across the river are a worl...
read more
Lumpini Park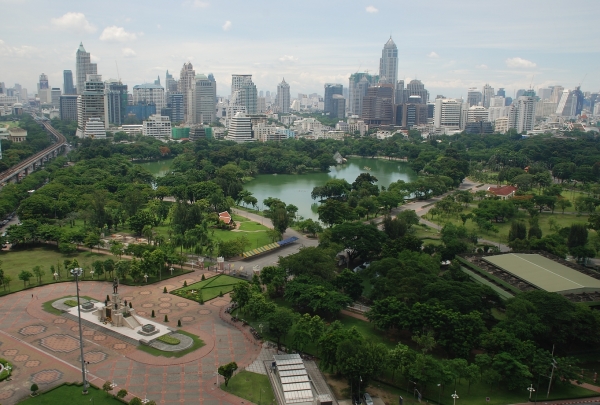 Located in the heart of the city, this expansive area is a nice escape from the city madness. Early morning in the park, you will find hundreds of residents out for their morning yoga, tai chi or jog. There are a number of Thai restaurants and boats are available for hire for a peaceful cruise on the lake in the heart of the park, (Lumphini Metro station).
A huge green oasis right in the middle of the capital city of Thailand. Perfect if you get bored with cars and crowded streets. We...
read more
MBK Center (Mah Boon Krong)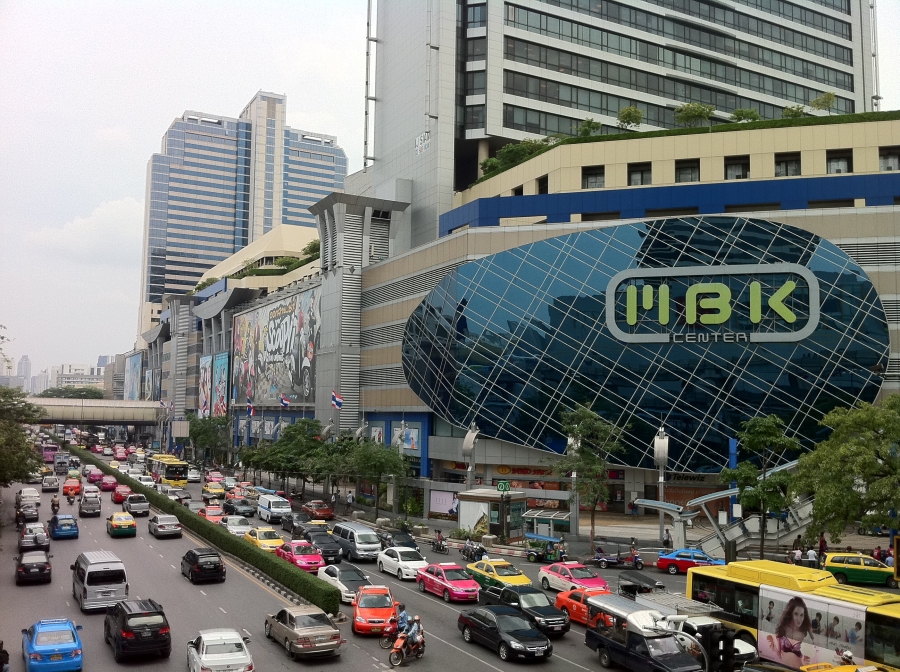 MBK Center, also known as Mahboonkrong, is an large shopping mall in Bangkok, Thailand.
At eight stories high, the center hosts around 2,000 stores and services, including the 4-story Tokyu department store, restaurants and entertainment.
The MBK Center management reports daily visitor numbers of more than 100,000, half of whom are young Thai people and a third foreign visitors.
read more
Patpong Night Market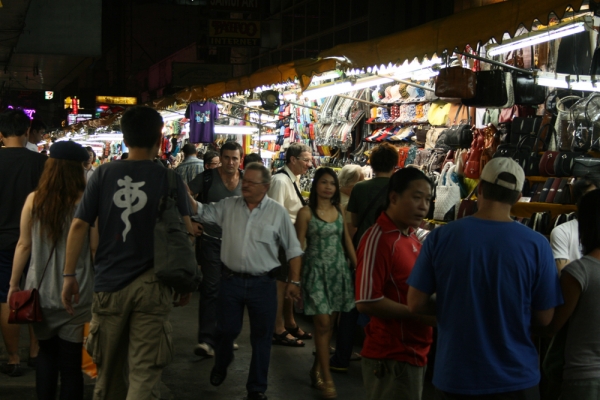 The Patpong night market features all the usual Asian knock-offs and assorted tourist goods. Prices are considerably inflated compared to most any other market so be prepared to fight for a bargain.
Despite being one of Bangkok`s original red light districts, Patpong attracts loads of tourists to its market with its vast array of fake designer goods and prices that are hard to beat.
The goods are of decent quality and most people will probably only realise their lacking authen...
read more
Siam Paragon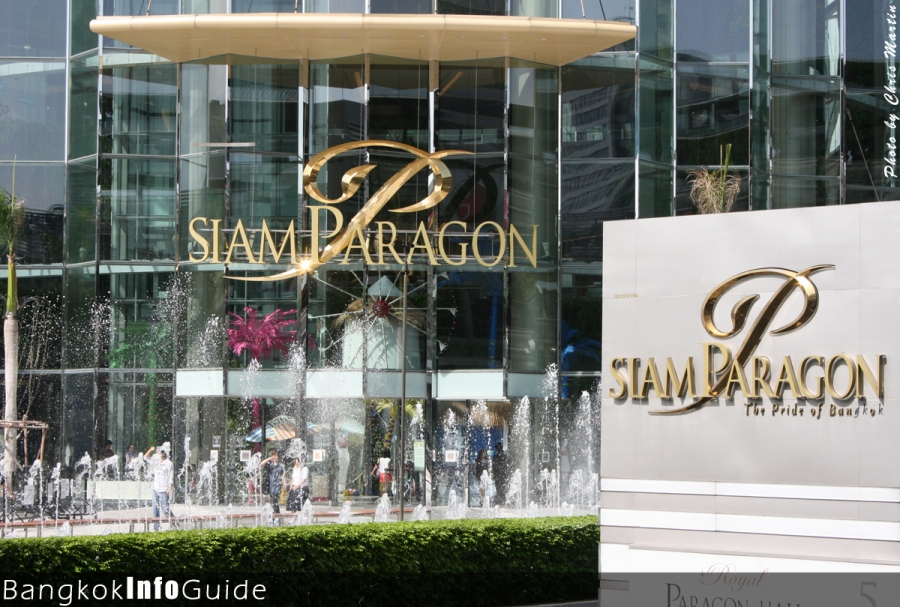 Open in December 2005, Siam Paragon is a large and futuristic shopping center with a large number of shops (clothes, sports, books, beauty shops, toys, restaurants, fast food etc.) and a huge supermarket at the ground level (called Gourmet Market).
Siam Paragon has become since its opening the place to be for Thailand`s upper class, tourists, and locals who come to be seen and to see what Thailand has to offer. Paragon re...
read more
Wat Arun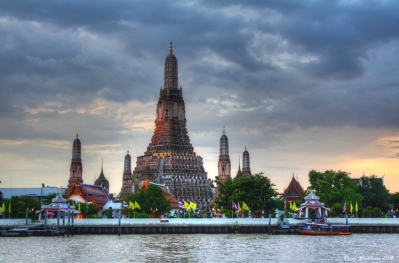 Wat Arun Ratcha Wararam Ratchaworamahawihan, the royal temple of King Rama II, is situated on Arun Amarain road, on the west bank of the Chao Praya river in Thonburi.
The temple was built during the Ayutthaya period and was originally called Wat Chaeng. Later, King Taksin raised its status to that of a royal temple within the compound of his new palace in Thonburi.
At one time, the temple enshrined the Emerald Buddha, which had been removed from Vientiane. A major renovation a...
read more
Wat Pho & The Reclining Buddha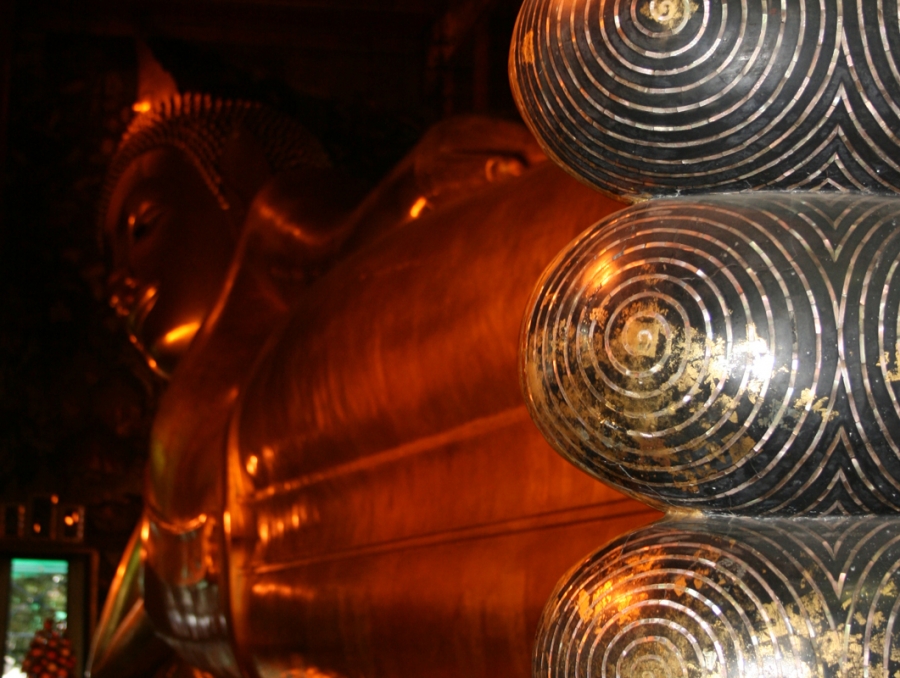 Wat Pho or Wat Phra Chetuphon as the Thai`s often names it, is the largest and one of the oldest temple in Bangkok. You`ll find it on Chetuphon road.
Located beside the neo-baroque Grand Palace, Wat Po is a complex of stunning temples with intermingling spires of intricate and ornate design. The most outstanding attraction is the massive, 40 meter reclining Buddha which is one of the most impressive and certainly the largest in all of Thailand.
...
read more