Floating Market - Damnoen Saduak
Damnoen Saduak is the Thai name of this market and it is often found in international articles and movies about Bangkok showing elderly women in hats selling food and other goods directly from the boats.
Most tours include the delightfully chaotic Floating Market on itineraries but its an early start to get to the area in Damnoen Saduak, an hours drive southwest of the city and an organised tour is the best option. The sights, sounds, smells and array of goods on offer can be slightly overwhelming, but you won't find this experience many places in the world. Although quite touristy, it reflects a typical central Thai market that uses the many canals instead of streets for commerce.
Open: Daily from 06.30 to 10.00
Admission Fee: Organised tours start from 750 baht

Getting There:
The market is found about 100 kilometers from Bangkok and a feeling of anticlimax has been the case for some visitors, traveling for about two-three hours in a minivan to get there.
Photos Gallery: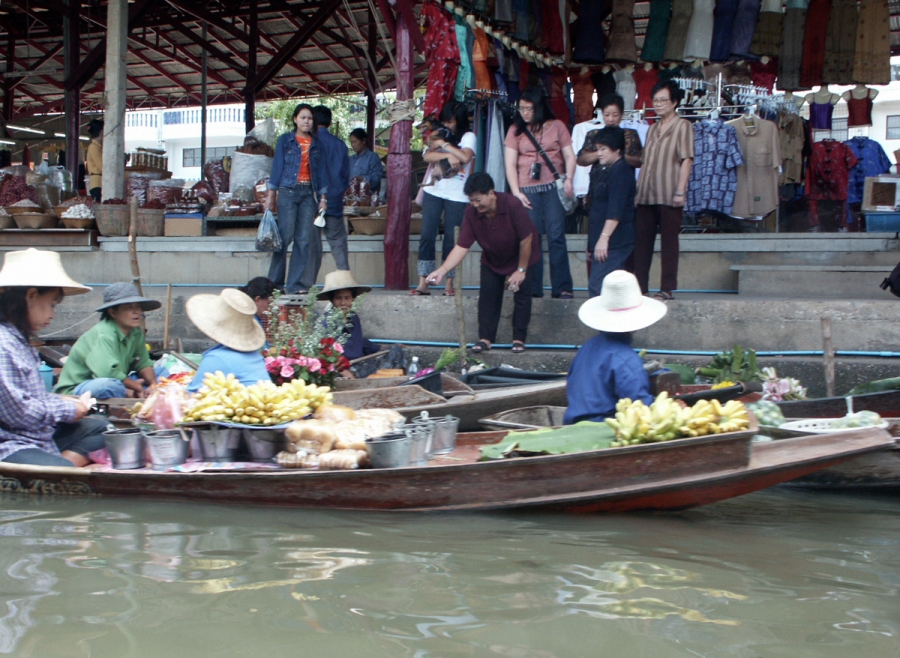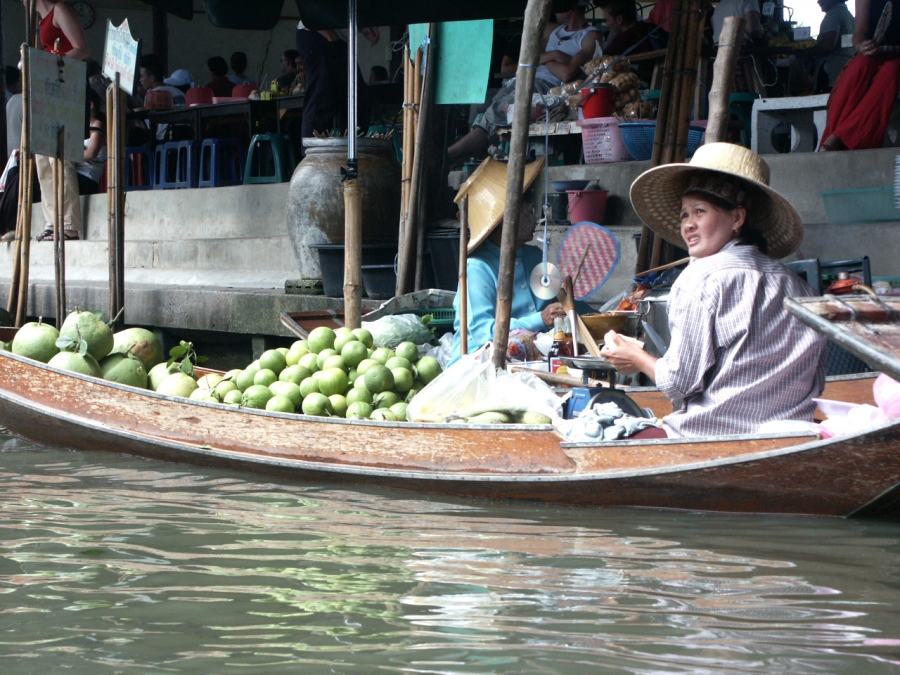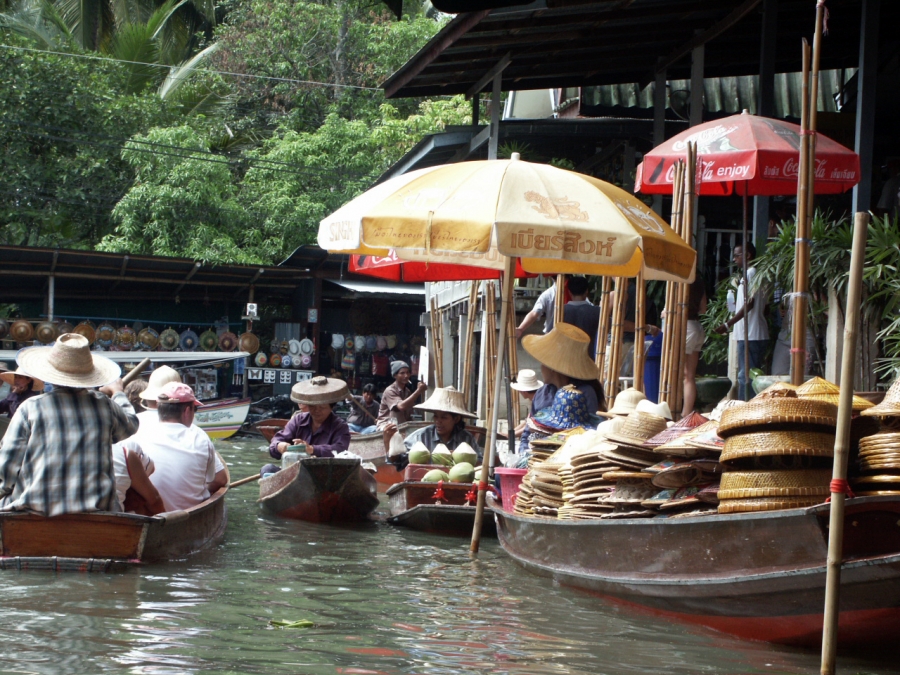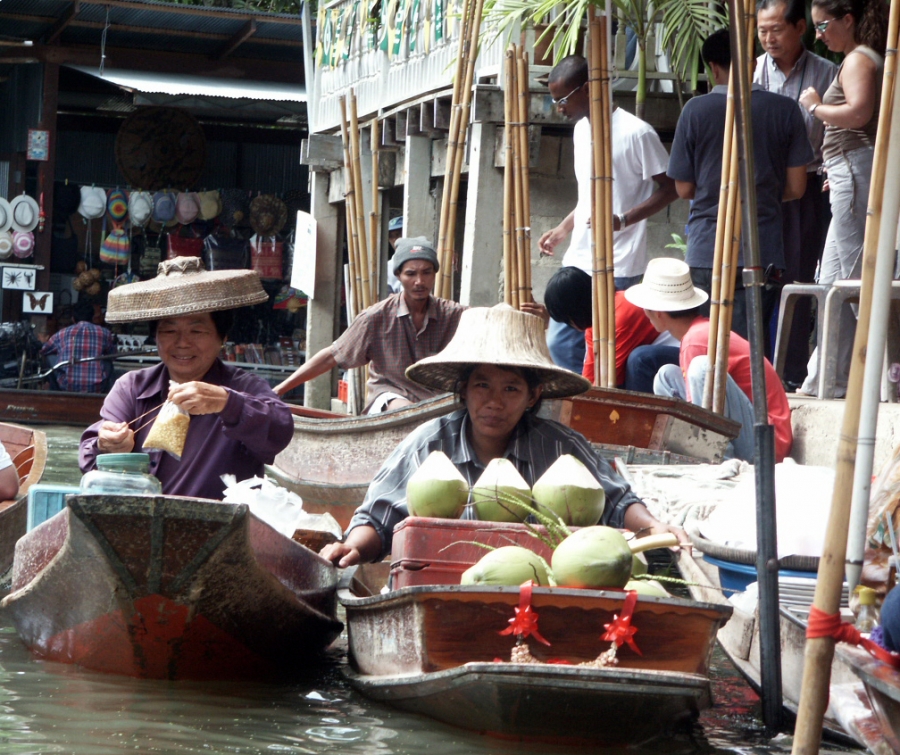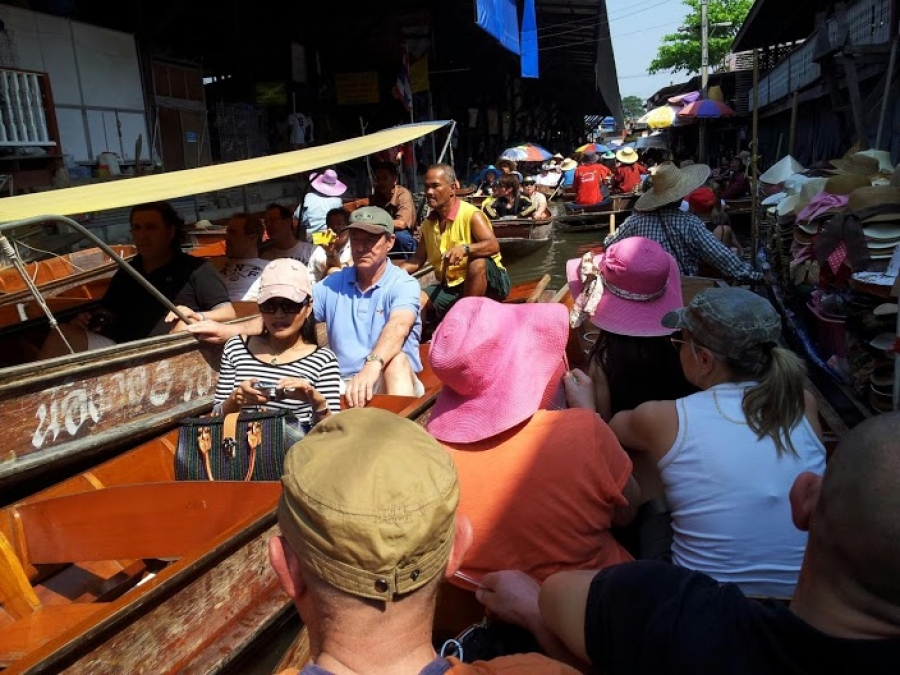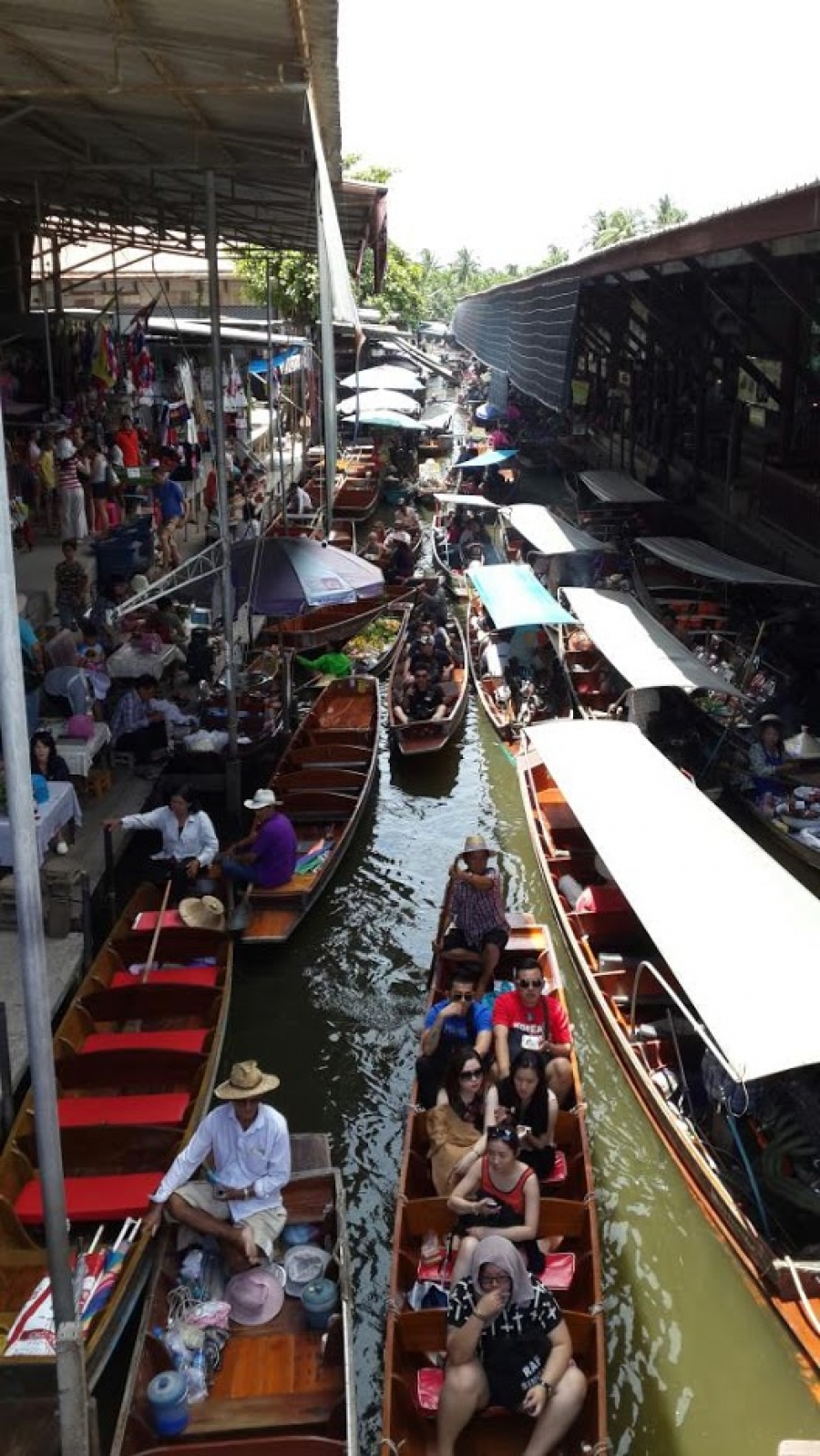 Videos: