Wat Arun
Wat Arun Ratcha Wararam Ratchaworamahawihan, the royal temple of King Rama II, is situated on Arun Amarain road, on the west bank of the Chao Praya river in Thonburi.
The temple was built during the Ayutthaya period and was originally called Wat Chaeng. Later, King Taksin raised its status to that of a royal temple within the compound of his new palace in Thonburi.
At one time, the temple enshrined the Emerald Buddha, which had been removed from Vientiane. A major renovation and restoration of the temple was conducted under the command of King Rama II, who later renamed it Wat Arun Ratchatharam or Wat Chaeng.
The central attraction of Wat Arun is the Khmer-style main prang (a tall spire common in Khmer-style architecture) of 82 metres tall and 234 metres wide.
Construction of the main prangs were started by King Rama III and completed by King Rama IV. The temple was then classified as a royal temple of the first grade and renamed Wat Arun Ratcha Wararam Wora Maha Vihara, or Wat Arun Ratcha Wararam in short.
Open: Daily from 08.00 hrs. - 17.30 hrs
Admission Fee: Free of charge for Thais, 50 THB for foreigners

Getting There:
SkyTrain to S6 Saphan Taksin Station (Silom Line). Leave via Exit 2 and take a Chao Phraya Express Boat to Tien Pier (N8) take a cross river ferry to Wat Arun.
Website: www.watarun.org



Photos Gallery: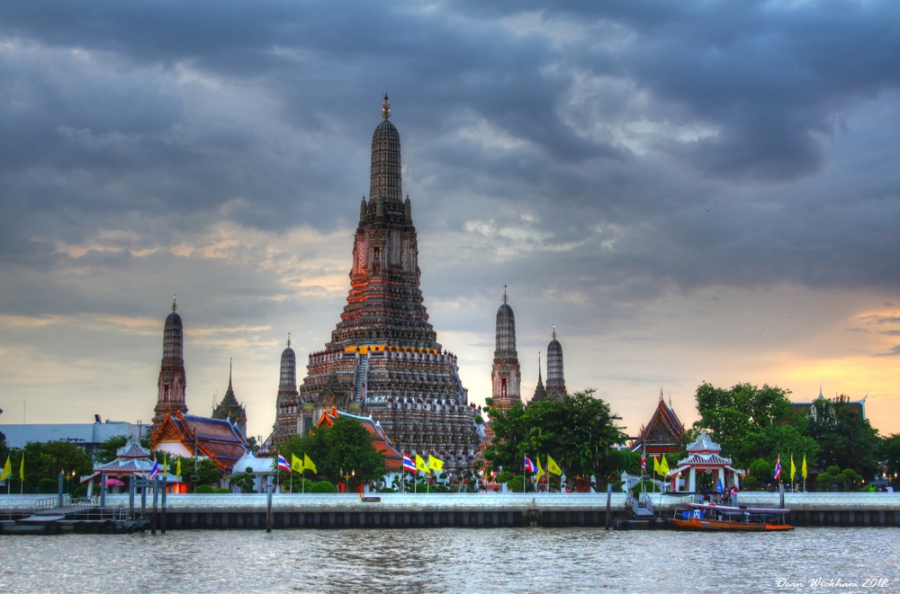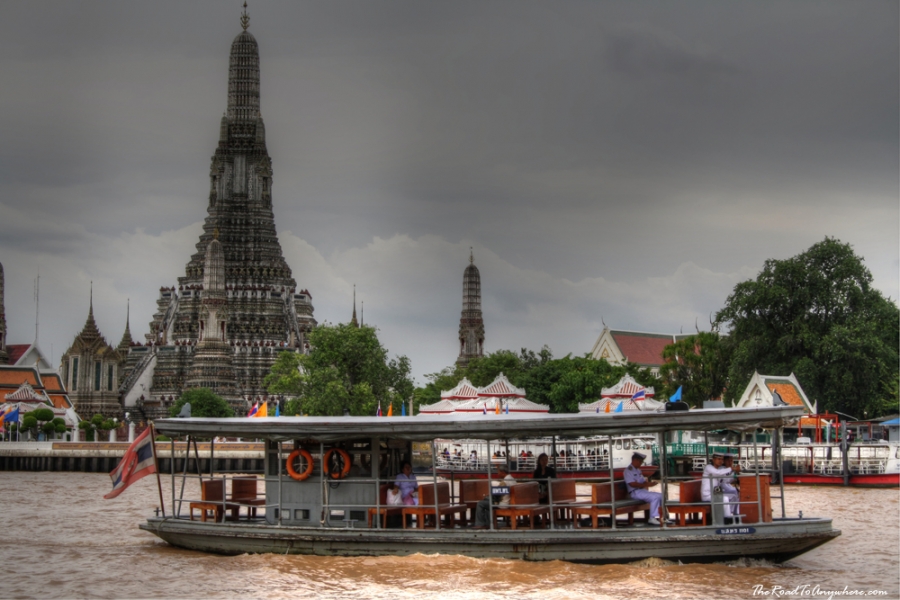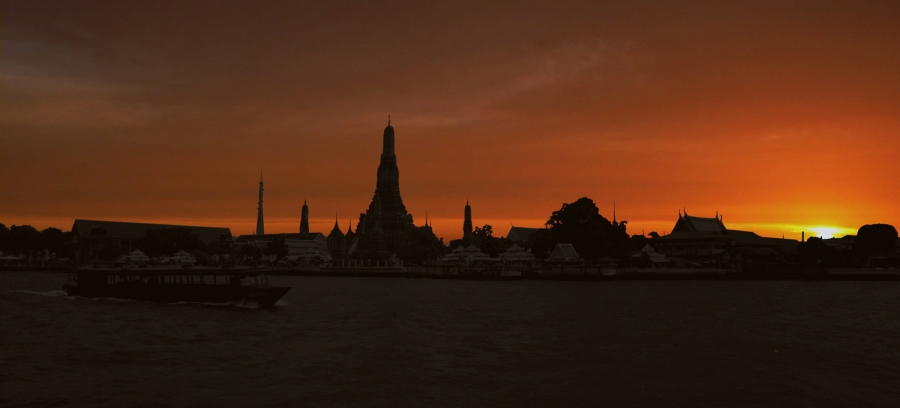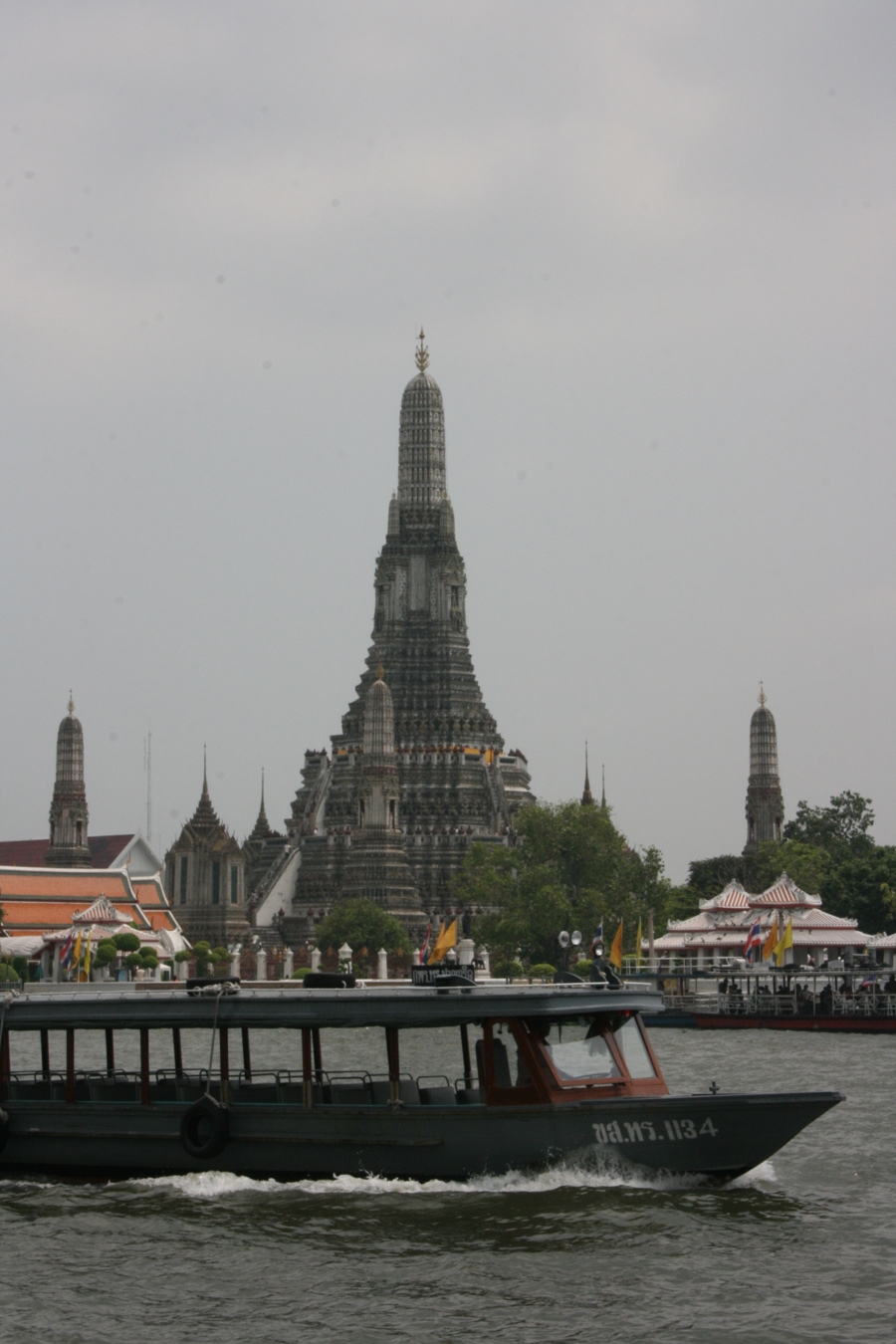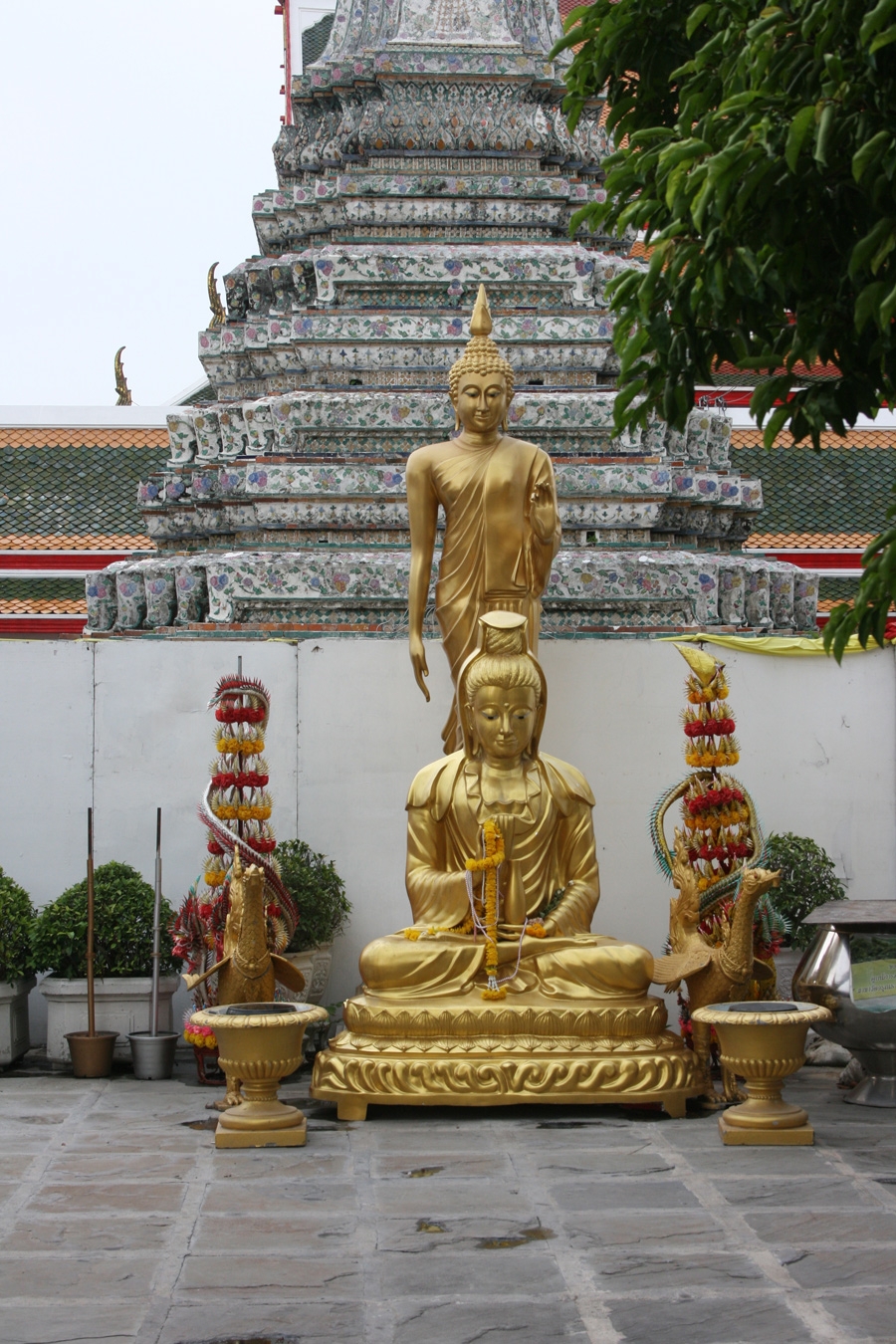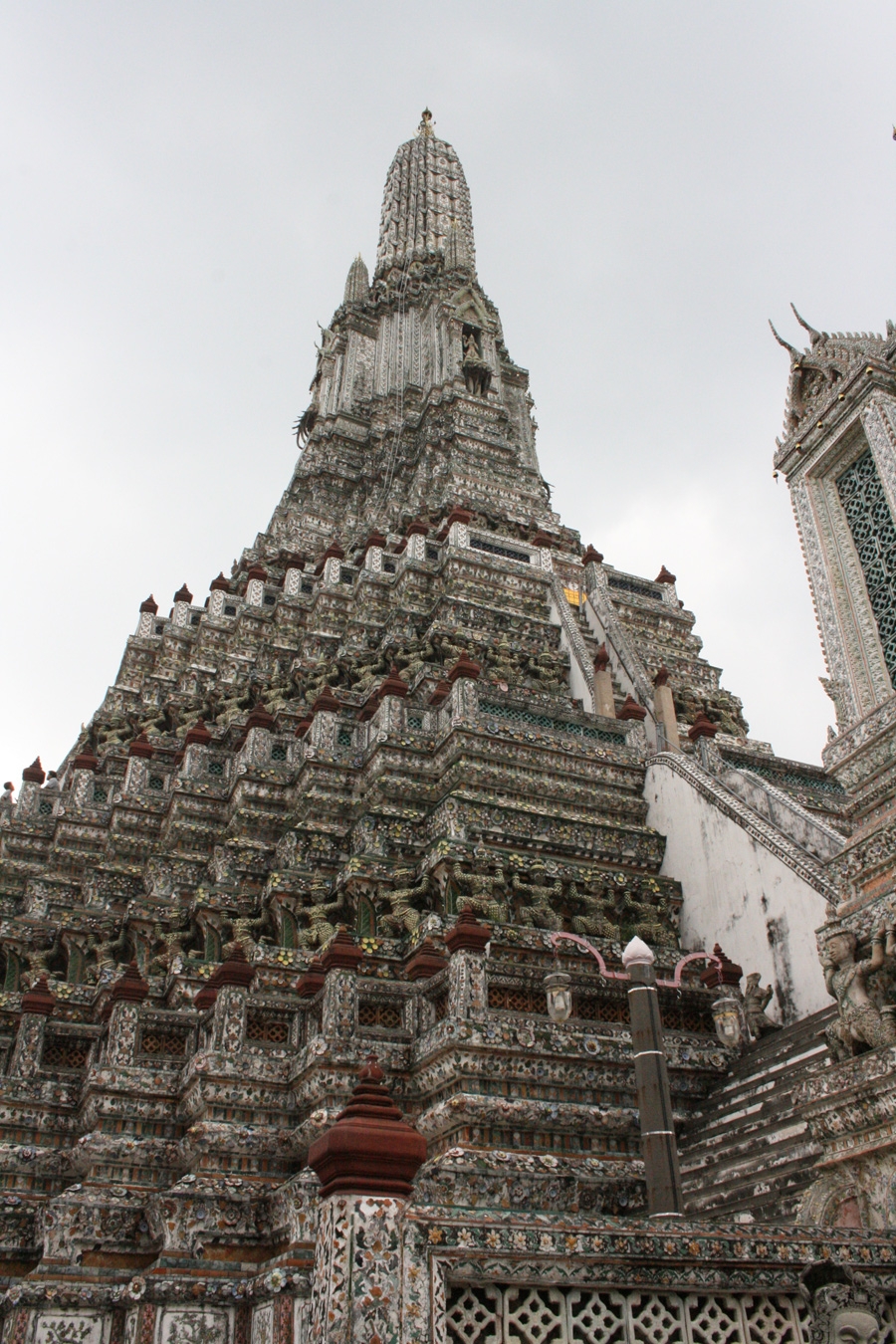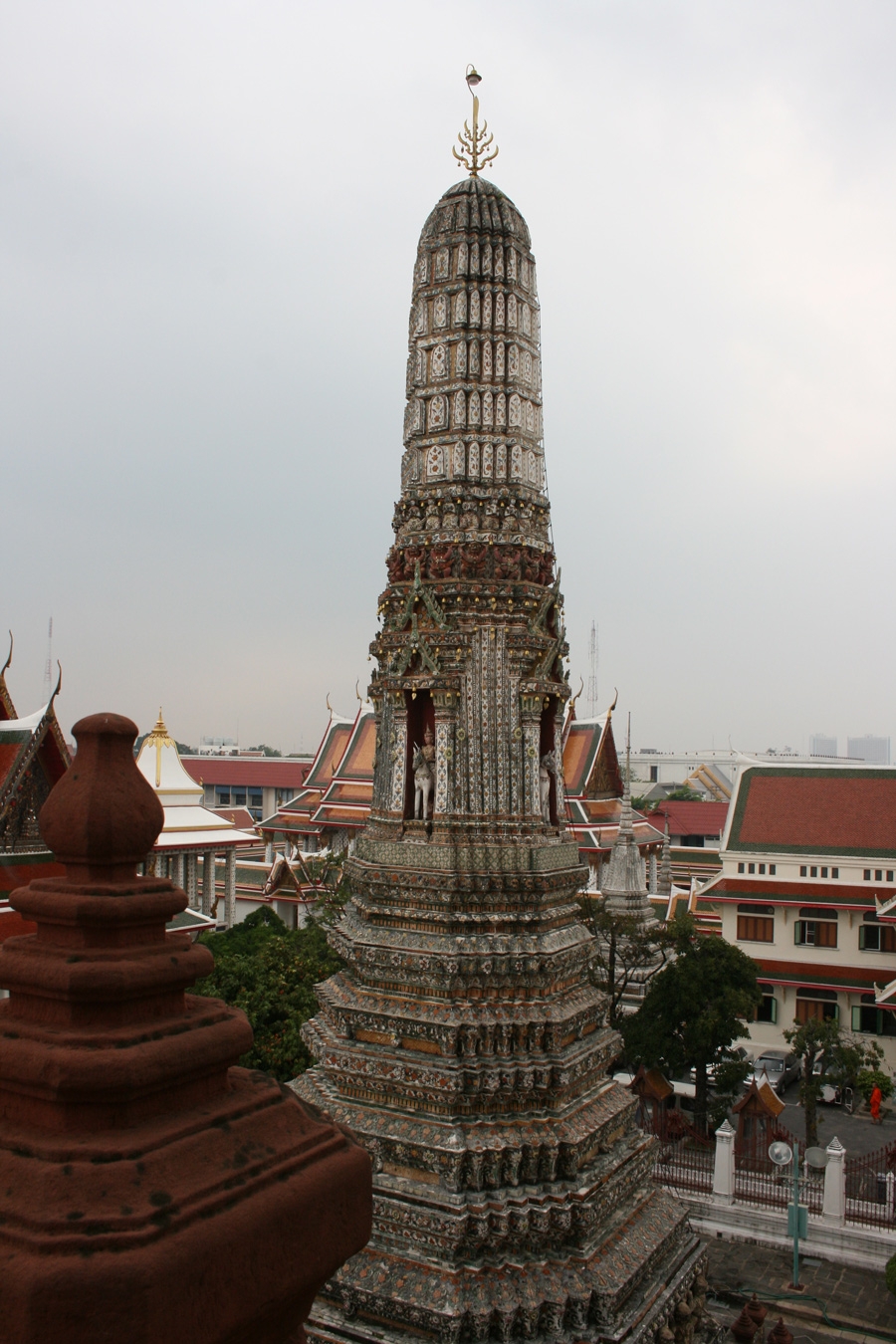 Videos: