Wat Saket (and Golden Mountain)
Wat Saket Ratcha Wora Maha Wihan (usually shortened to Wat Saket) is a Buddhist temple in Pom Prap Sattru Phai district, Bangkok, Thailand.
The temple dates back to the Ayutthaya era, when it was known as Wat Sakae. When Bangkok became the capital, King Rama I renovated the temple and gave it its present name.
The Golden Mountain
Phu Khao Thong (Golden mountain) is a steep artificial hill inside the Wat Saket compound.
Rama I's grandson, King Rama III (1787–1851), decided to build a chedi of huge dimensions inside Wat Saket. Unfortunately, the chedi collapsed during construction because the soft soil of Bangkok could not support the weight. Over the next few decades, the abandoned mud-and-brick structure acquired the shape of a natural hill and was overgrown with weeds. The locals called it the "phu khao" , as if it were a natural feature.
During the reign of King Rama IV, construction began of a small chedi on the hill. It was completed early in the reign of his son, King Rama V (1853–1910). A relic of the Buddha was brought from Sri Lanka and placed in the chedi. The surrounding concrete walls were added in the 1940s to stop the hill from eroding. The modern Wat Saket was built in the early 20th century of Carrara marble.
An annual festival is held at Wat Saket every November, featuring a candlelight procession up Phu Khao Thong to the chedi.
Phu Khao Thong is now a popular Bangkok tourist attraction and has become one of the symbols of the city.
Open: Daily 8.00 am - 5.00 pm

Admission Fee: 10 THB

Getting There:
by taxi or tuk tuk
Address:

Wat Saket
344 Avenue Road Emperor Pong Ban Bat.
Bangkok 10100, Thaïlande ‎
Phone: +66 2 621 2280




click for view map
Website: www.watsrakesa.com



Photos Gallery: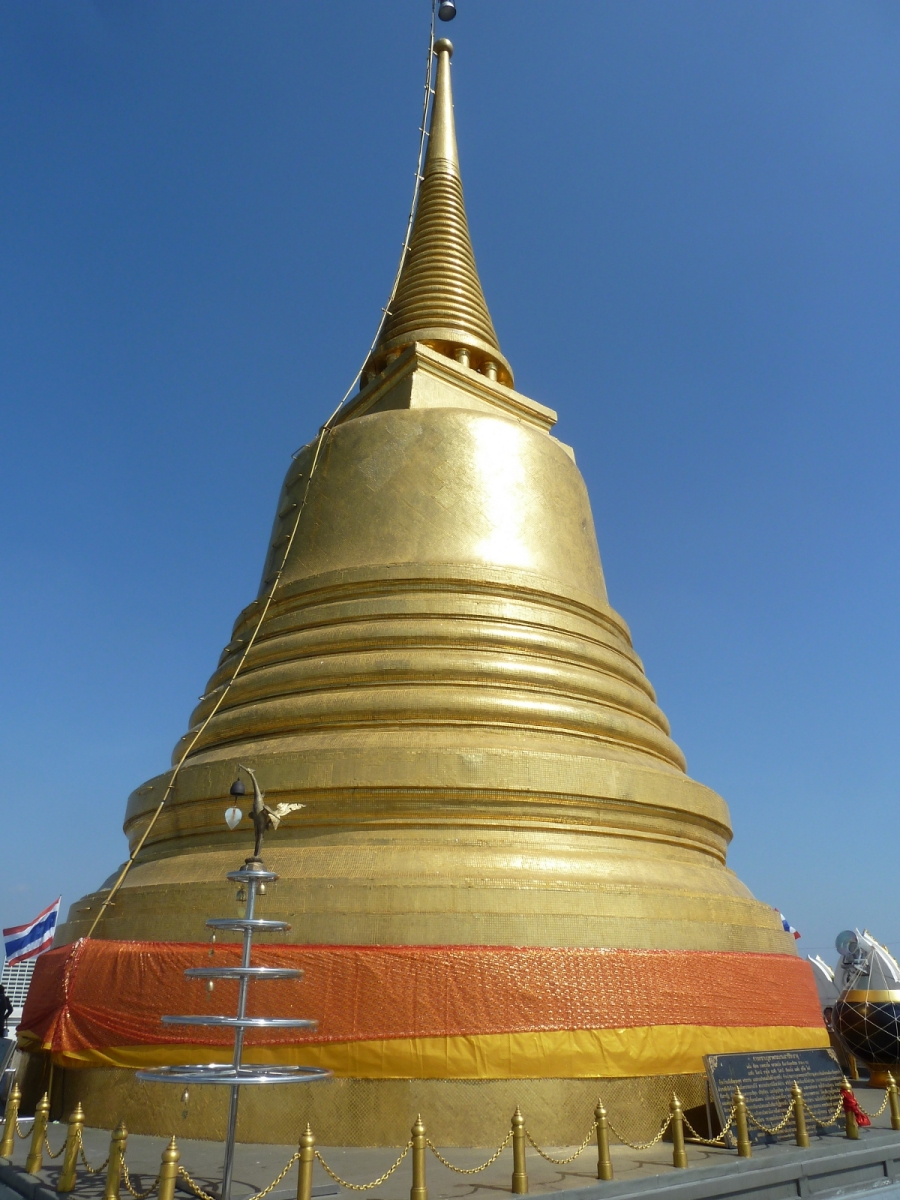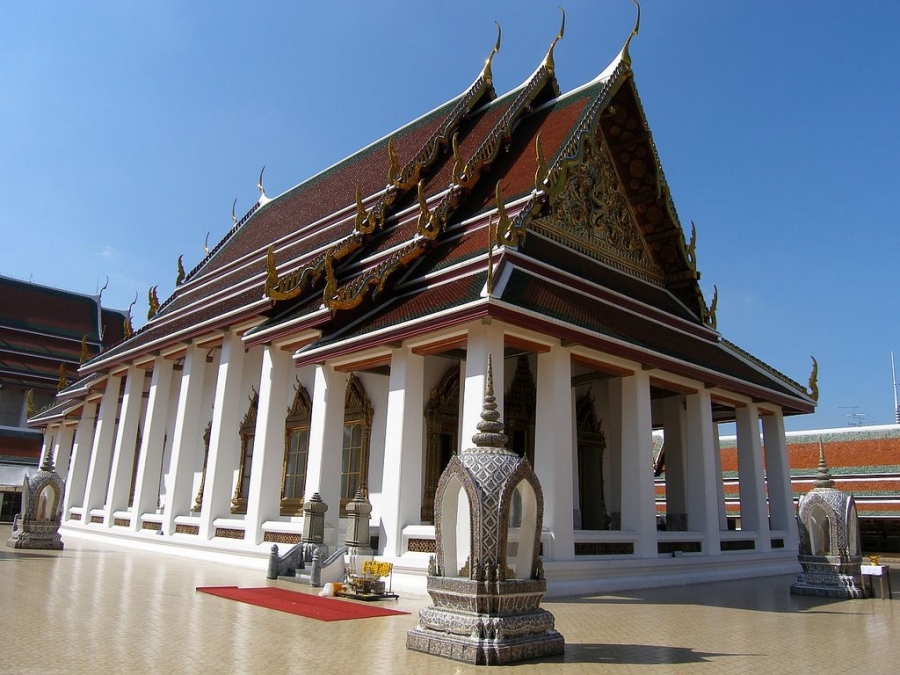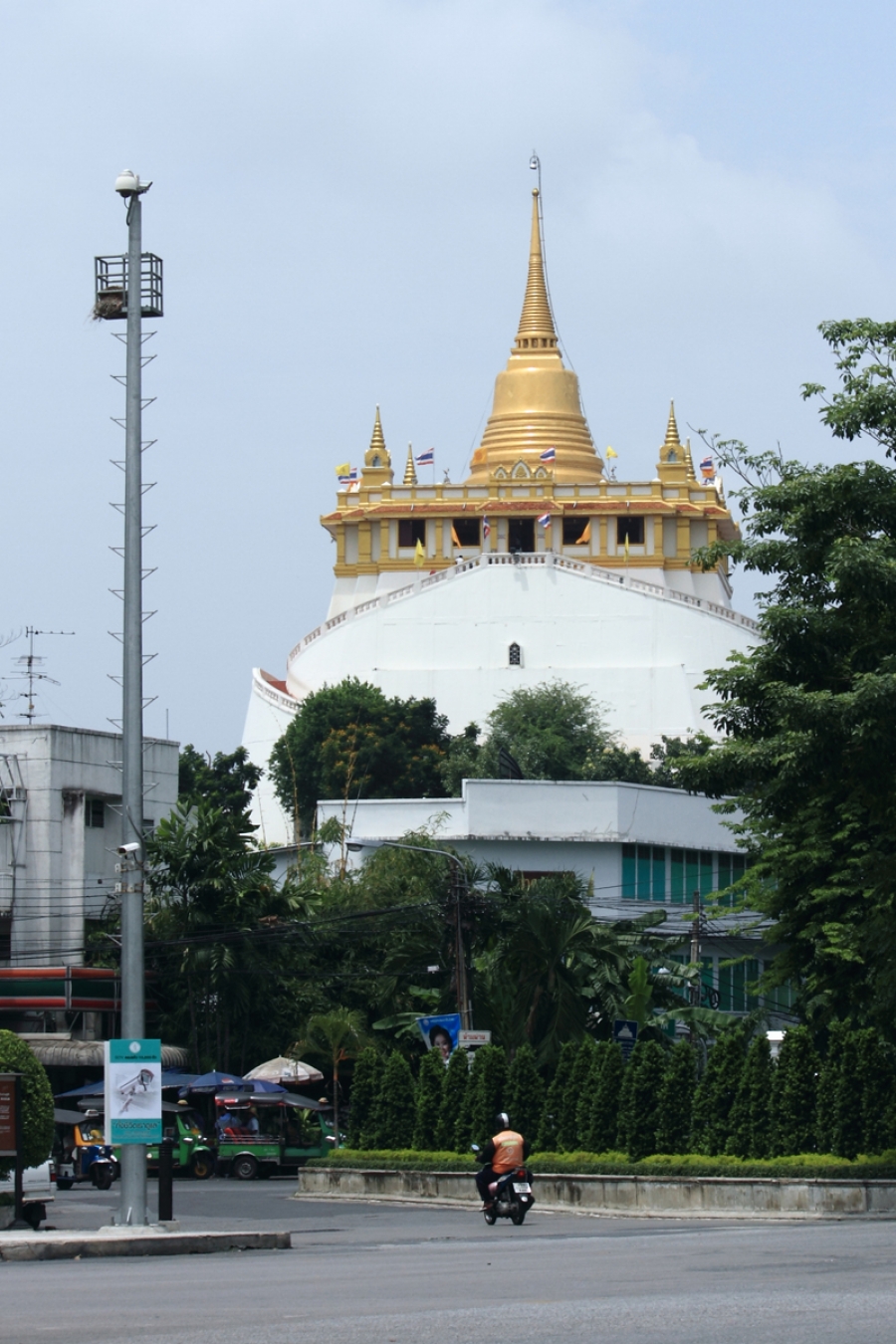 Videos: