Wat Mahathat
The Wat Mahathat Yuwaratrangsarit is one of the most sacred places in Thailand, considered to be one of the 10 royal temples of the highest class. Called the Temple of the Great Relic, the site is the main meeting and teaching place of the Mahanikai sect, the largest Buddhist order of Thailand.
There is another temple complex in Sukothai, Thailand's ancient capital, which bears the same Wat Mahathat name, though the latter one's name is originally the shortened version of Wat Phra Si Rattana Mahathat. Both these temples hold an important and respected place among the holy sites of Thailand.
Built during Ayutthaya period, the temple was then known as Wat Salak. Soon after Bangkok was established as the capital of Siam, the temple became strategically situated in between the newly built Grand Palace and Front Palace (residence of the vice-king). As a result, the temple was used for royal ceremonies and funerals.
Throughout the past two centuries, the temple has been renovated and elevated in status by many Thai kings and royalties. It became the Wat Mahathat of Bangkok in 1803 and was given its current name in 1996. The temple is also home to Vipassana Medidation centre.
Open: daily from 9 am to 5 pm

Getting There:
by taxi or tuk tuk
Address:

Wat Mahathat Yuwaratrangsarit
3 Thanon Maha Rat,
Bangkok 10200, Thaïlande ‎
Phone: +66 2 222 6011




click for view map
Photos Gallery: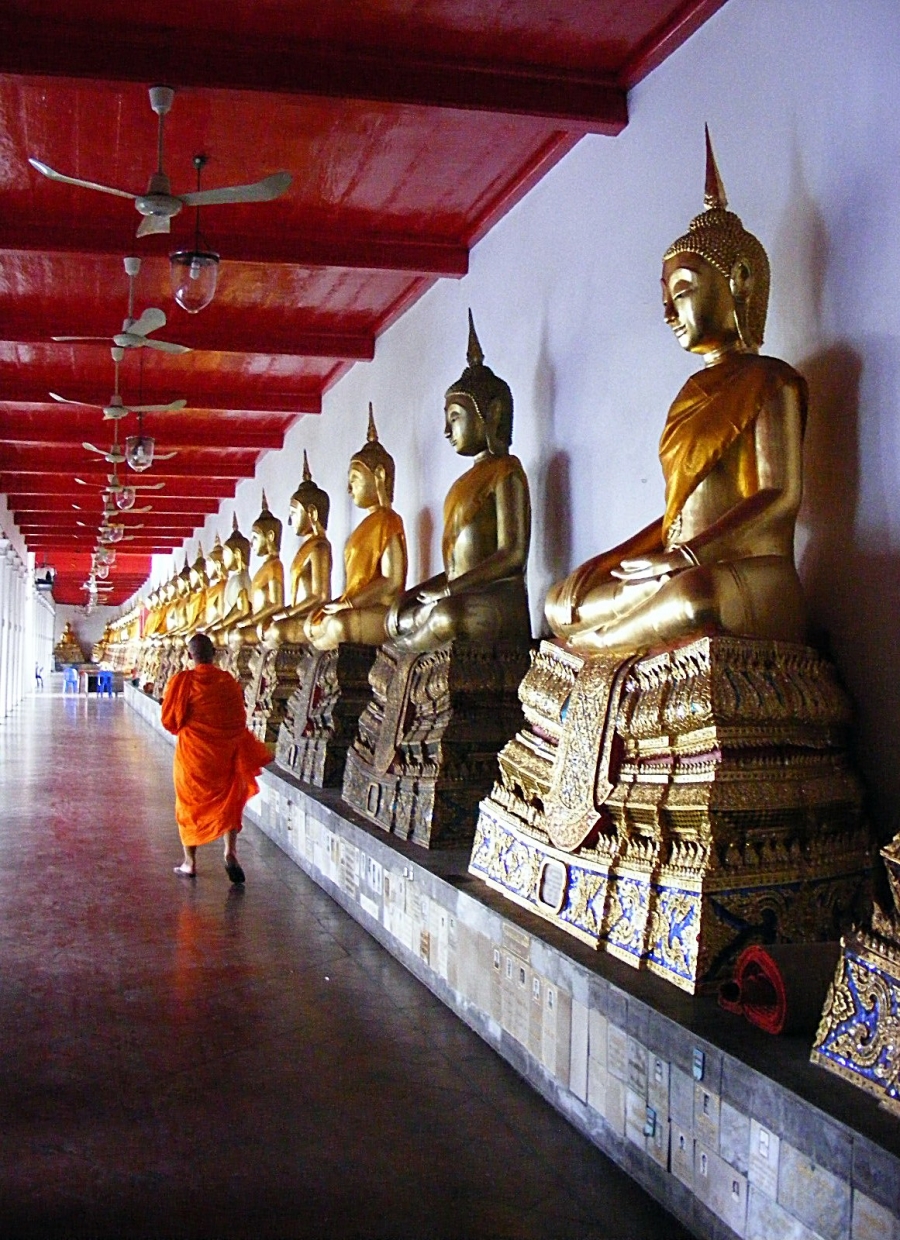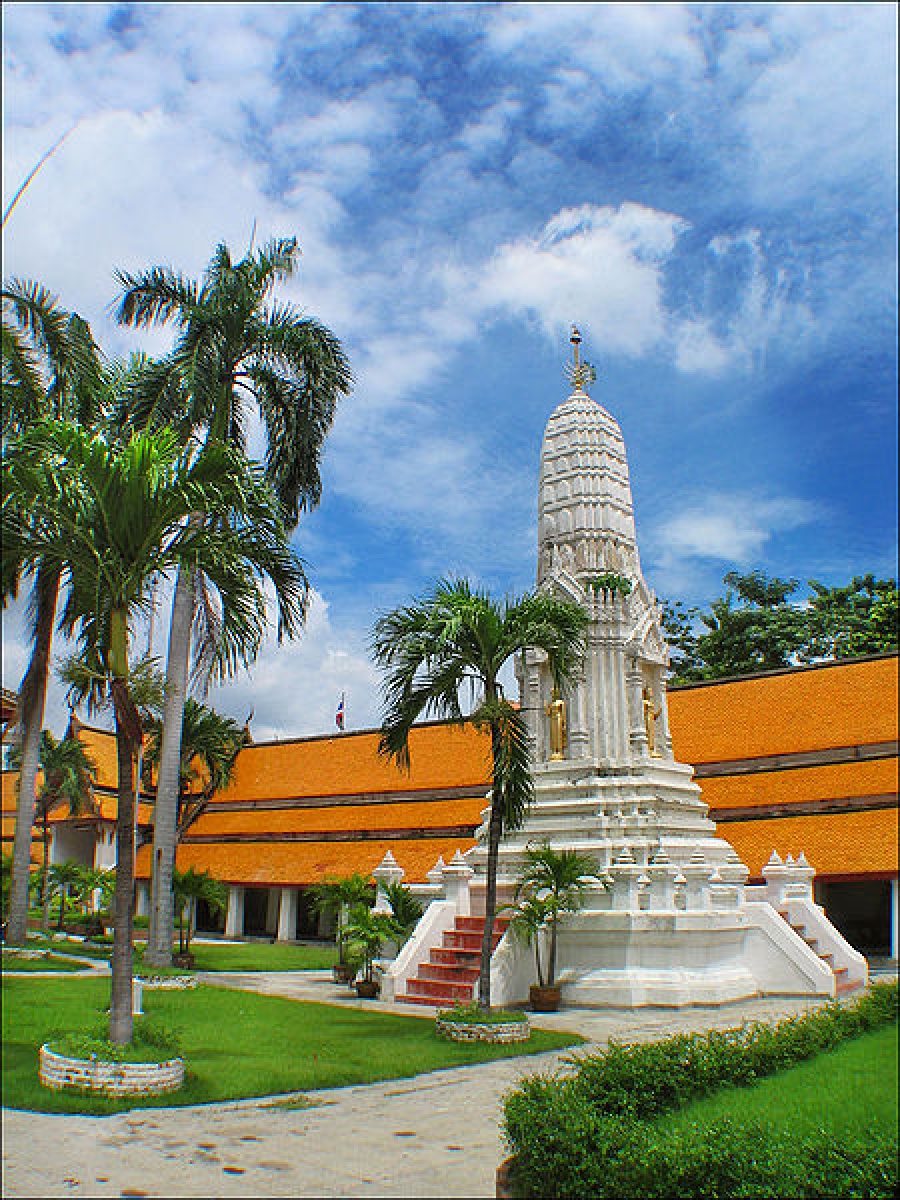 Videos: