Wat Traimit
Wat Traimit Witthayaram or Temple of the Golden Buddha houses one of the most prized relics in Bangkok, one of the largest sitting solid gold Buddha in the world.
Today it rests in a brand new temple just completed in February 2010 all for devout Buddhists to worship and tourists to awe at. It is a solid gold statue weighing 5 tons after all. How often do we get to see that? The Golden Buddha`s unique history is shrouded in mystique worthy of a blockbuster Hollywood movie and certainly one of the must see sights on the touring itinerary in Bangkok.
For nearly 200 hundreds the Buddha had been covered in plaster, hidden away from an invading Burmese army. And for 200 years, as time past by the Buddha had been rediscovered by shear fortune or fate as the Thais would believe.
Visiting Wat Traimit is a great place to start exploring Bangkok`s China Town community because it is located right where Yaowarat road begins and runs up along where you will find plenty of Chinese businesses selling gold and dim sum restaurants.
There is a museum on the ground level of Wat Traimit where for 100 Baht a ticket you can explore a small museum depicting ethnic Chinese and Thailand`s close relationship through history which continues on today (museum page here).
The ticket includes admission to the 2nd level museum where you can find further history on the the temples famous Buddha as well as the plaster that hid and protected the Buddha for two centuries.
The third level is where the Buddha sits in it`s new place where hundreds of devout Buddhists journey to make their offerings of incense and lotus flowers as well as their prayers.
Open: Daily from 8.00 am to 5.00 pm

Admission Fee: 40 Baht (for Golden Buddha)

Getting There:
Take MRT (underground) until Hua Lamphong Station,
then turn left side in the way of Chinatown (Yaorawat) 100 m by foot
Address:

Wat Traimit,
Thanon Mittaphap Thai-China,
Bangkok 10100, Thaïlande
Phone:




click for view map
Photos Gallery: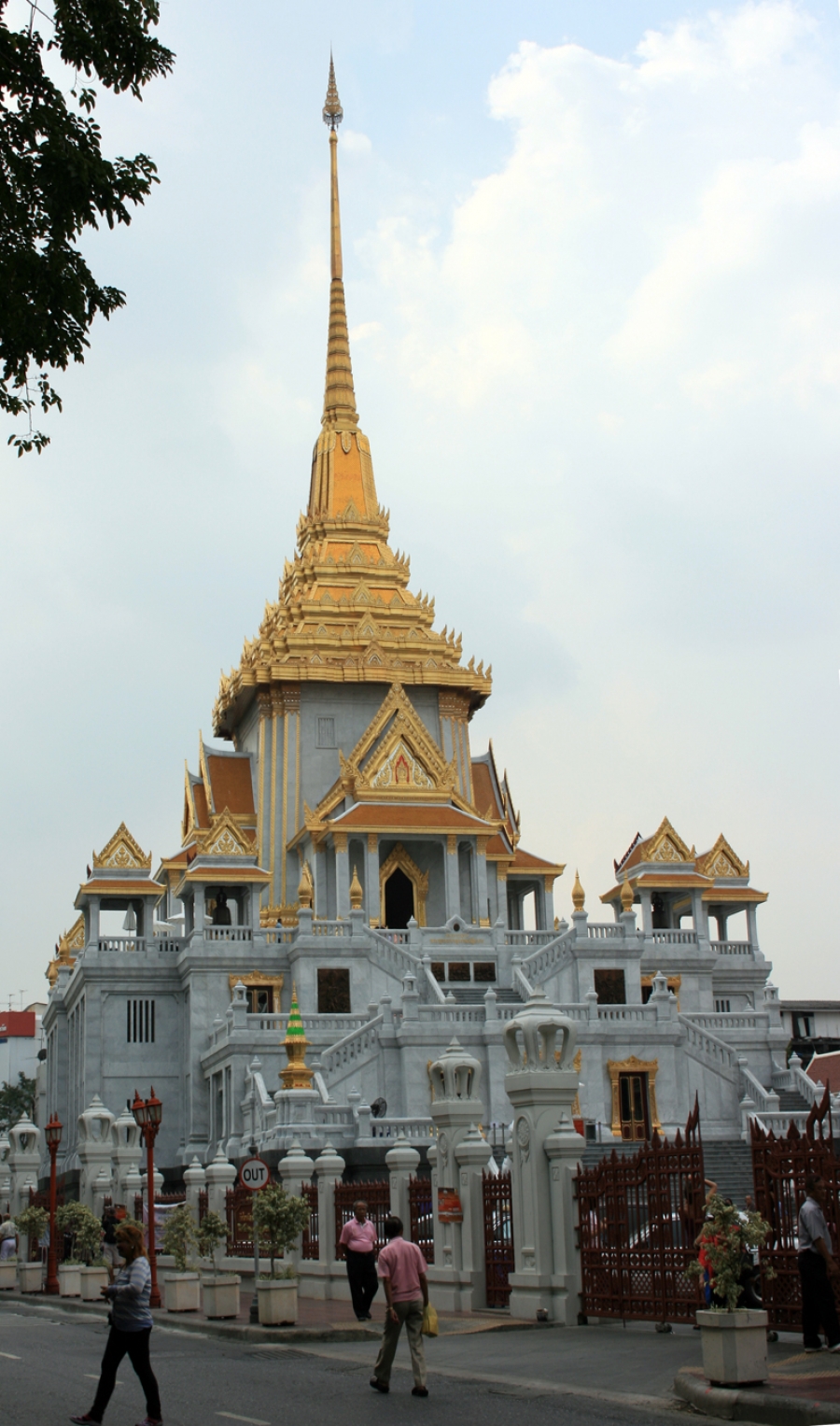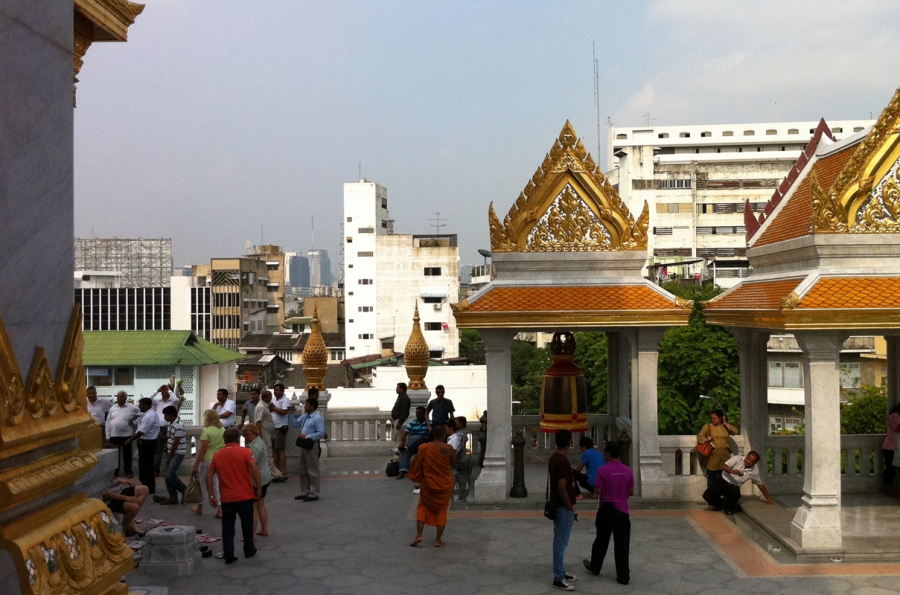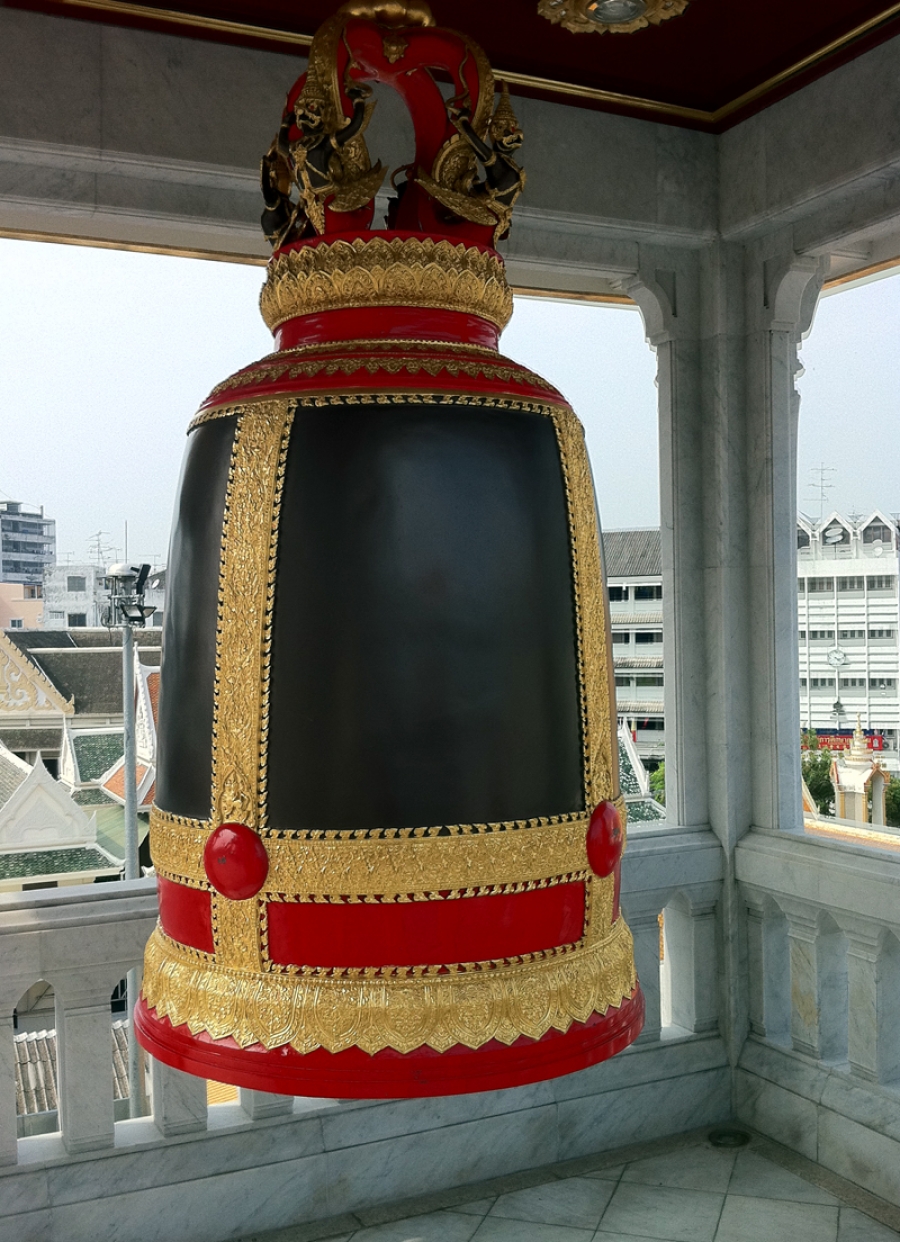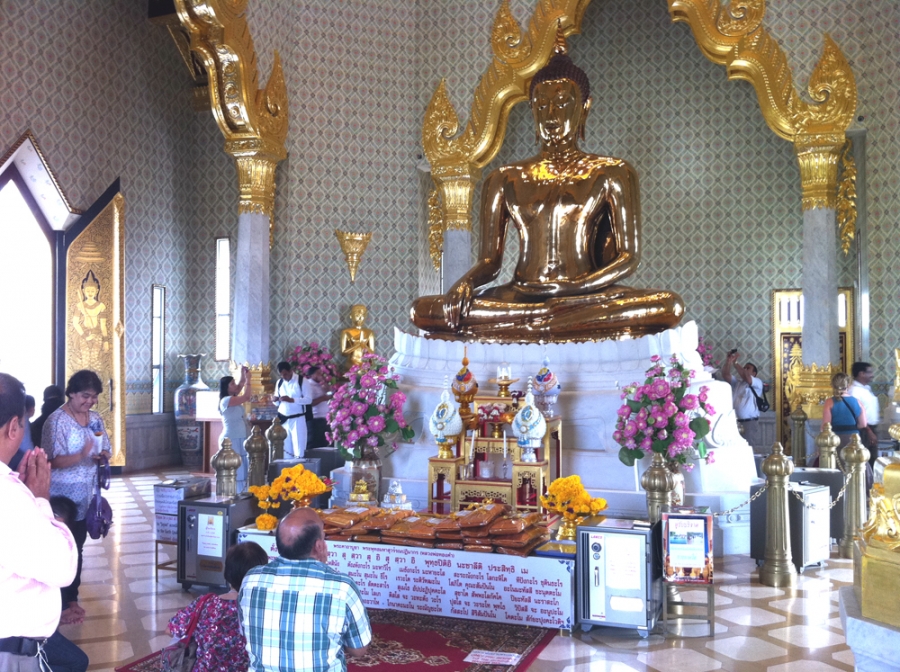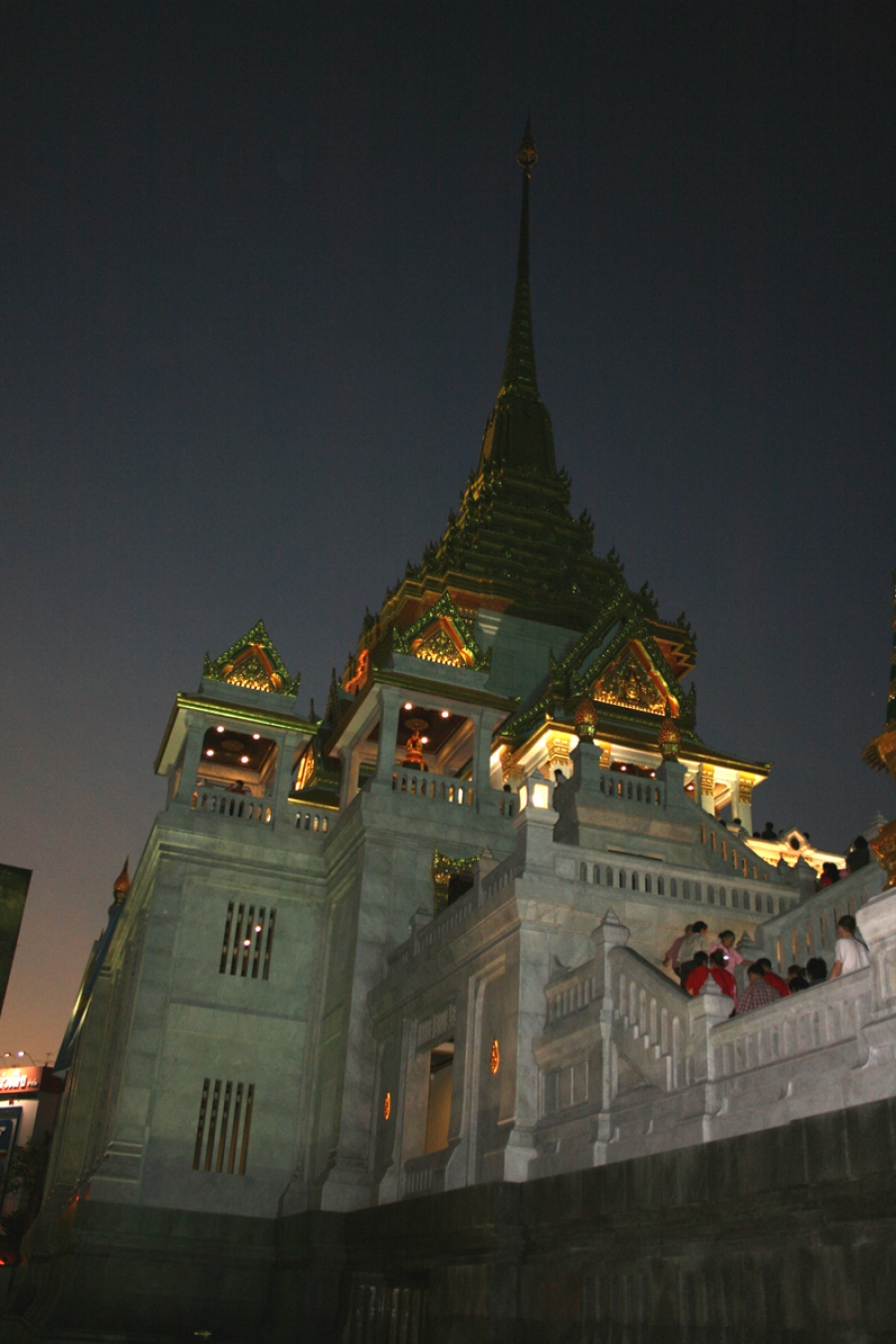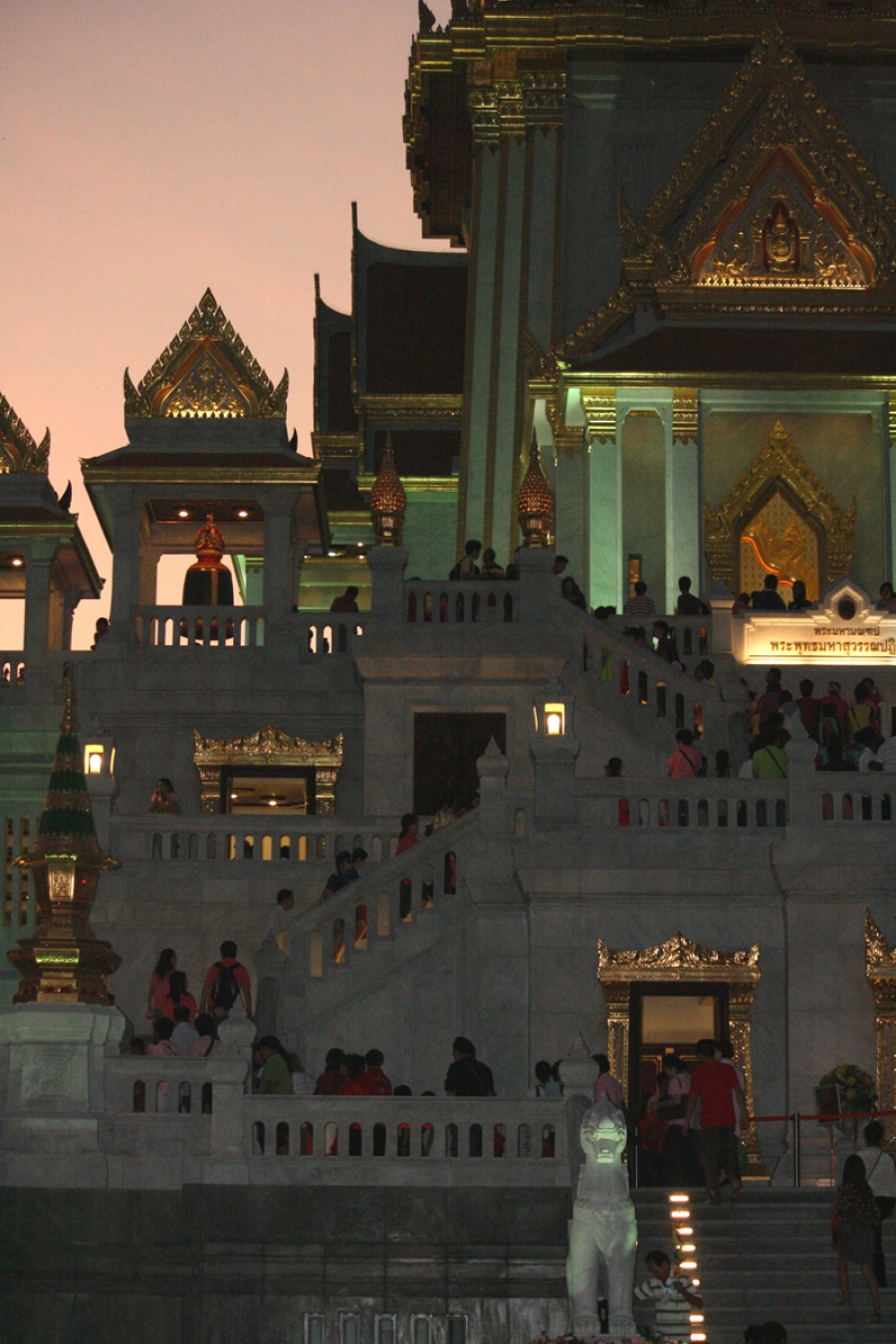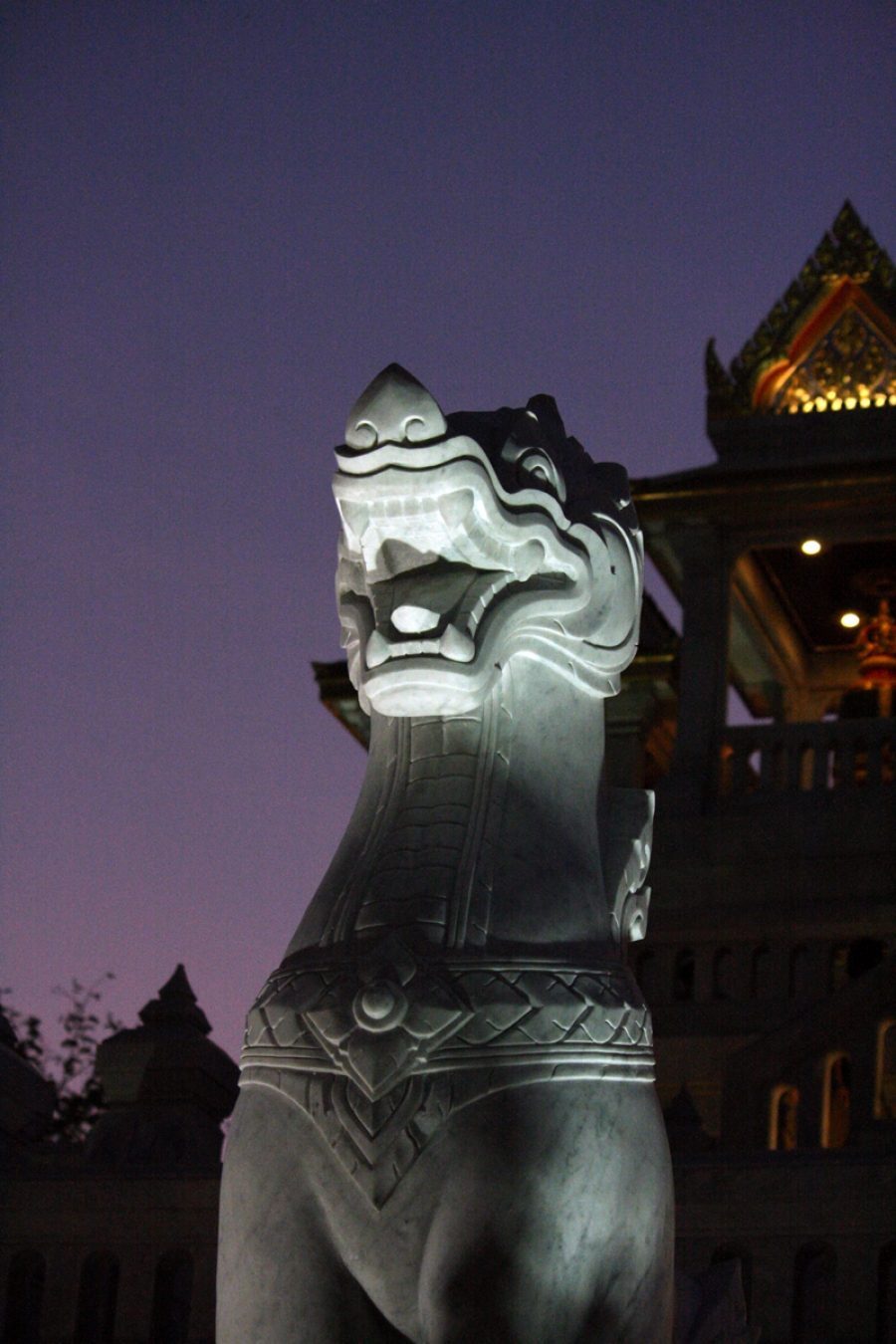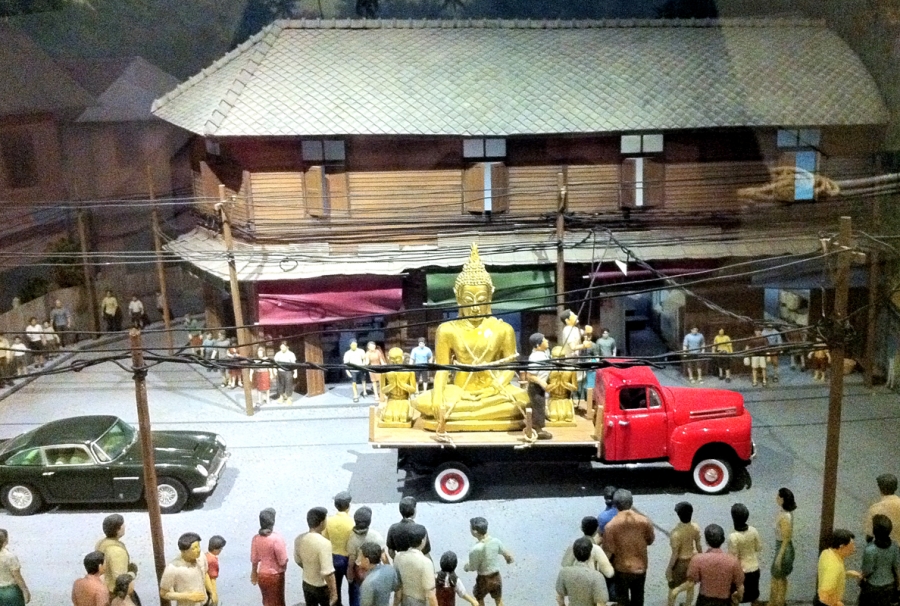 Videos: