Wat Suthat
Wat Suthat Thep Wararam is one of the more important impressive of Bangkok's many temples and a chance to experience a temple compound without too many tourists.
Wat Suthat Thep Wararam is a royal temple of the first grade, one of ten such temples in Bangkok (23 in Thailand). Construction was begun by King Rama I in 1807 (B.E. 2350). Further construction and decorations were carried out by King Rama II who helped carve the wooden doors, but the temple was not completed until the reign of King Rama III in 1847 (B.E.2390). This temple contains the Buddha image Phra Sri Sakyamuni which have been moved from Sukhothai province. At the lower terrace of the base, there are 28 Chinese pagodas which mean the 28 Buddhas born on this earth. Wat Suthat also contains Phra Buddha Trilokachetin the Ubosot (Ordinary Hall) and Phra Buddha Setthamuni in the Sala Kan Parian (Meeting Hall).
In 2005, the temple was submitted to UNESCO for consideration as a future World Heritage Site.
Open: Daily 8.00 am - 6.00 pm

Admission Fee: Free

Getting There:
Located In the Grand Palace vicinity near the Democracy monument just beside the Giant Swing.
The best choice for go there is taxi or tuk tuk
Address:

Wat Suthat
268 Dinso, Sao Chingcha, Phra Nakhon
Bangkok 10200, Thailande ‎
Phone: +66 2 222 6951




click for view map
Photos Gallery: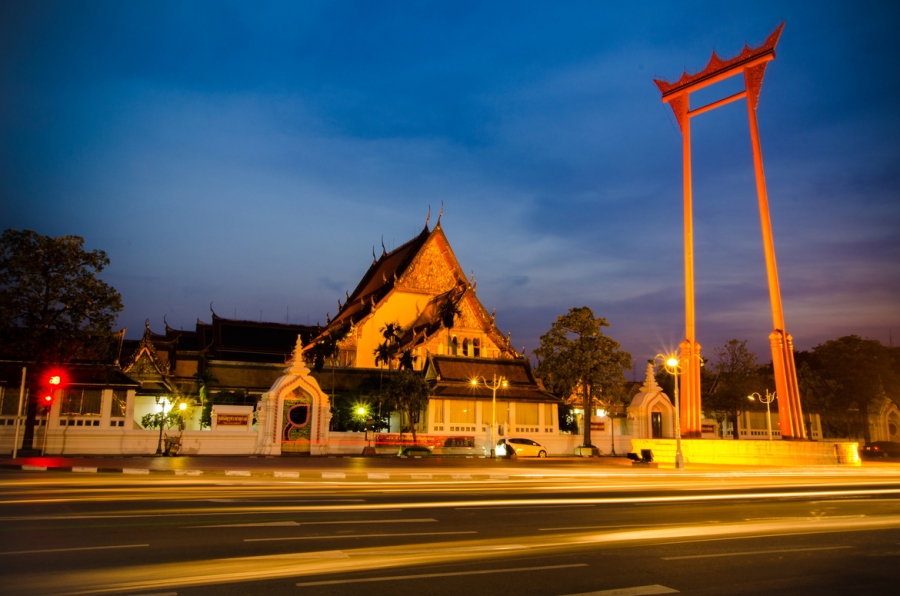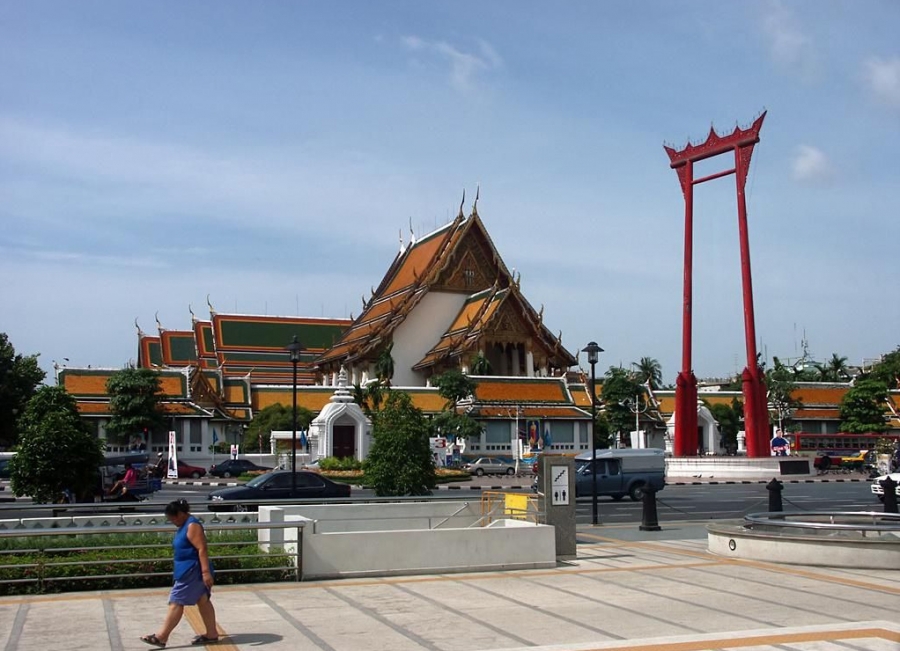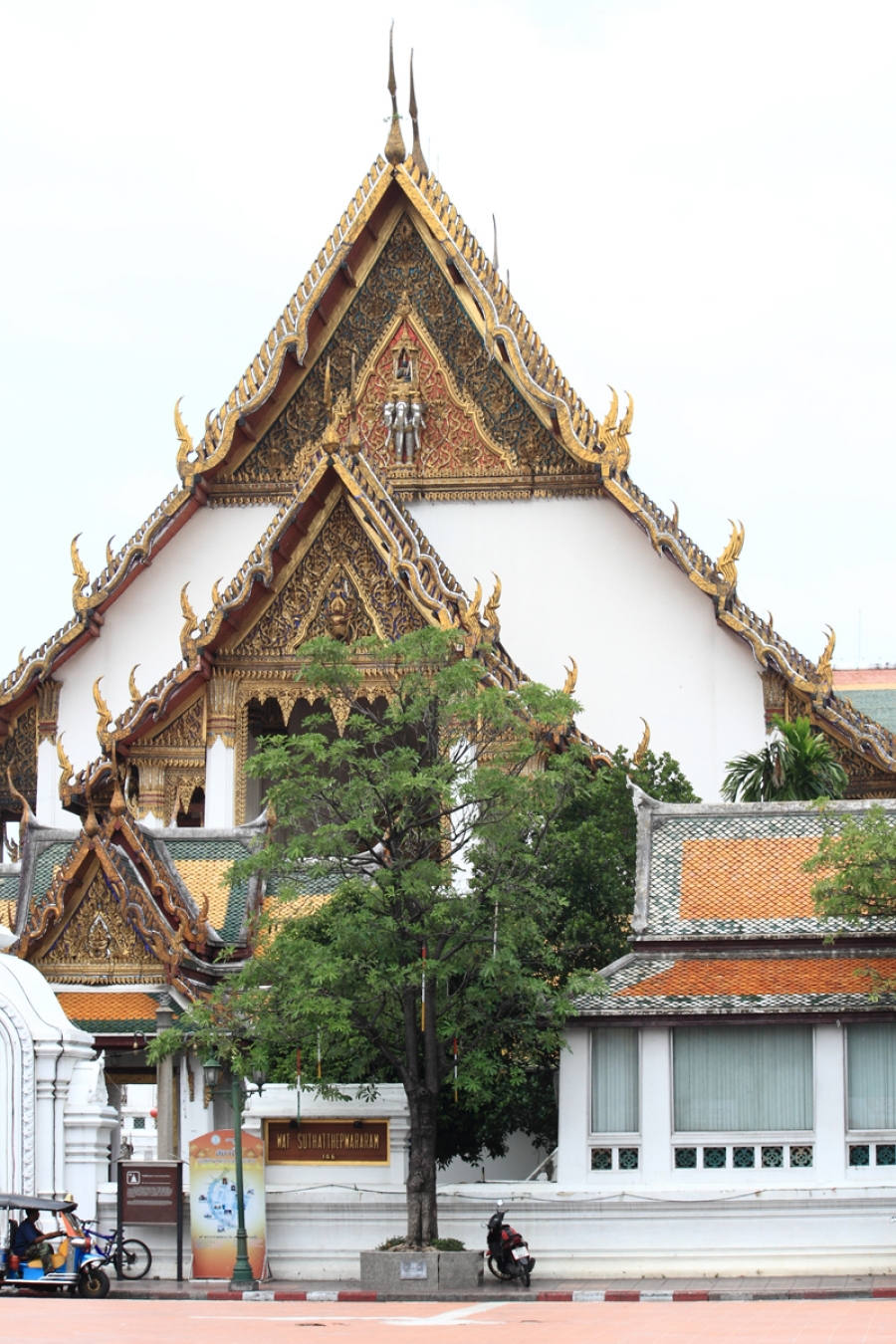 Videos: