BarBar Fetish Club
A niche player in this new Patpong landscape might just be BarBar, Michael's fetish concept club on the corner of Bangkok: BarBar Bar (Patpong) Soi 2. Injecting a much needed dose of fantasy into the area, it's a place where customers - men or women - can indulge in nurseplay, Japanese bondage or get a firm hand from a schoolteacher. Unlike the go-go bar, where inert punters just observe in dark corners, customers here are encouraged to be creative, and to actively explore their deepest desires.
Aside from being Patpong's first fetish club it's also notable for its discretion. All the action goes on behind firmly closed Gothic doors, a rare feature in an area where passers-by, even young children, can easily catch glimpses of writhing pole-dancers at work. But, once inside, it certainly couldn't be called tame. On entering I'm greeted by a customer being dragged around on all fours, and later I witness the naughty spectacle that is a show.
During this, one of the girls - clad in PVC corset and stockings - is on all fours and being paraded around on a leash. She's in full character, her tongue lolling side to side, her breath shallow, excitable. Her master walks her roughly around the seating area and right up to the guests. Which - at 19:30, long before things busy up - happens to be me. Another half-naked girl is jostled, chained up in a steel cage and for the next 15 minutes wax dripped provocatively over her body.
"We spend more money on candles than electricity" whispers Michael proudly, just loud enough for me to hear above the barks and the sounds of whips cracking. The subject of our attention is either a natural slave, or a gifted actress. He tells me that BDSM (bondage, domination, sado-masochism) often doesn't come naturally to Thai people.
However, while many are initially shy, they open up to it once they discover that this whole subculture exists - and is very popular - around the world. "We find that some are natural dominatrix (masters), while others are natural submissives. Some can even move between both roles" he says.
I'm suddenly distracted. A girl is sniffing at my feet and then starts to lick at my heels. He's right, Patpong is definitely changing.
Open: Daily from 6 pm till late

Getting There:
by Taxi, Tuktuk or by BTS skytrain Sala Deng Station
Website: www.barbarfetishclub.com
Email: barbarfetishclub@gmail.com
Photos Gallery: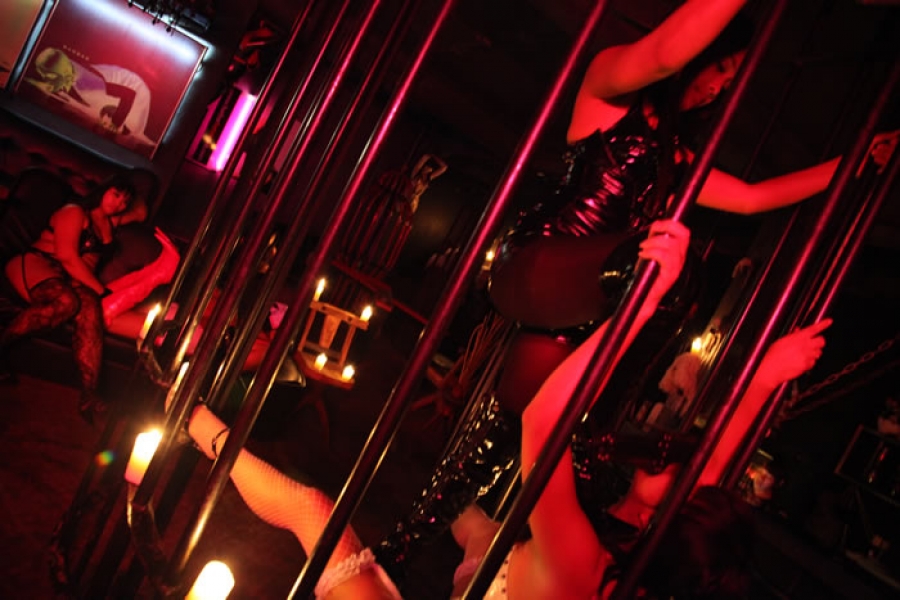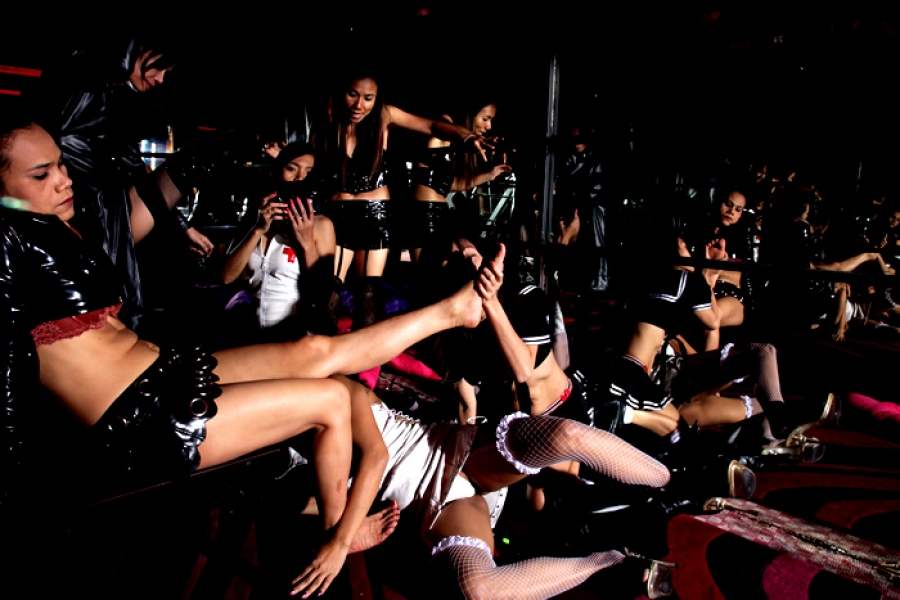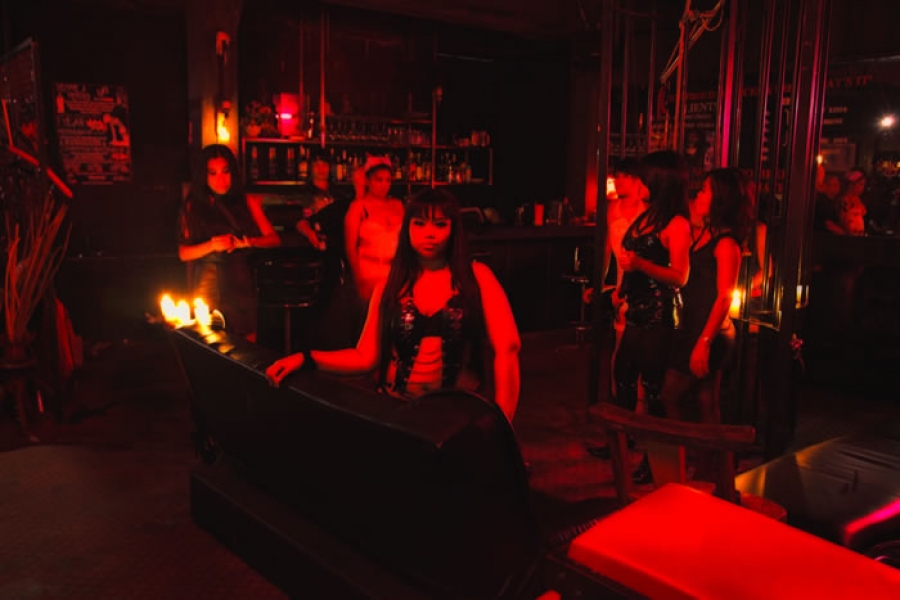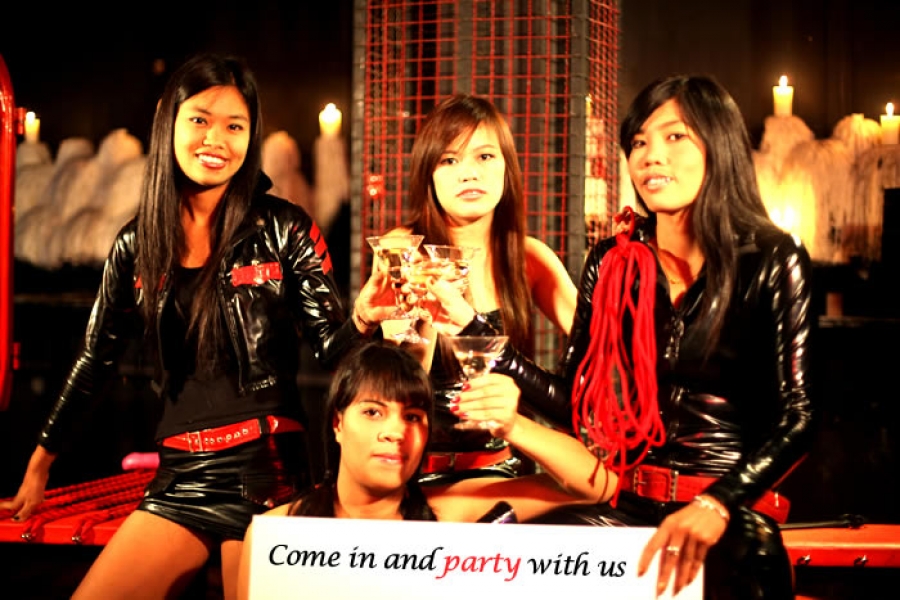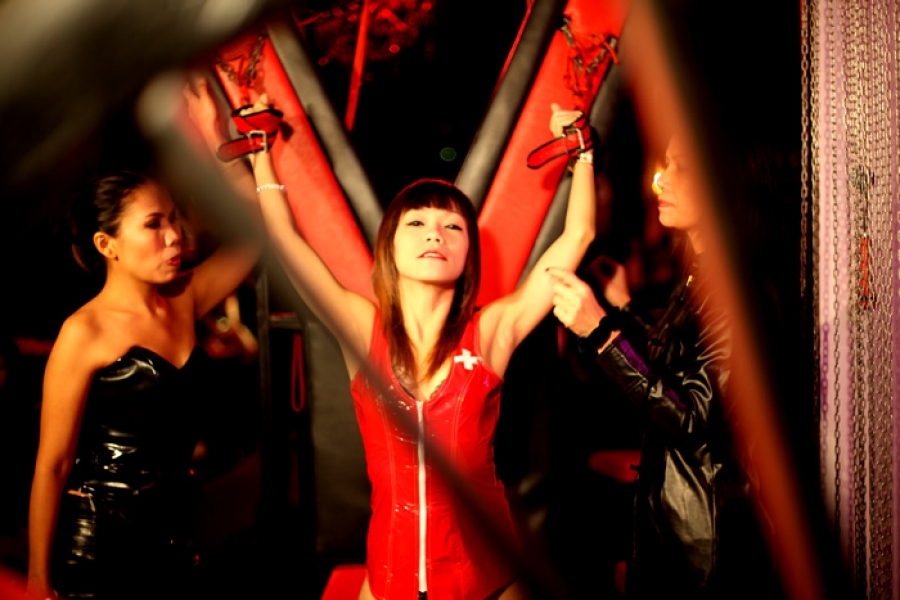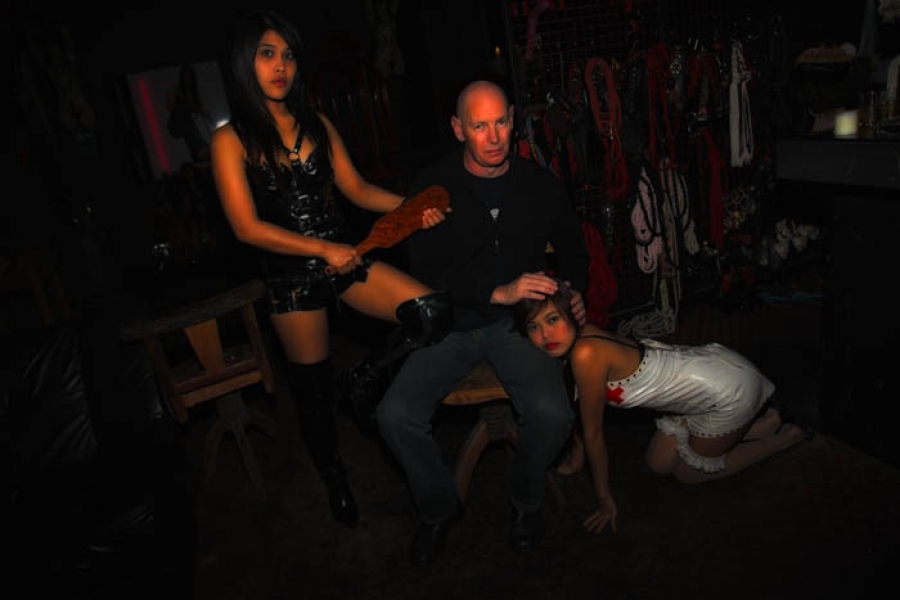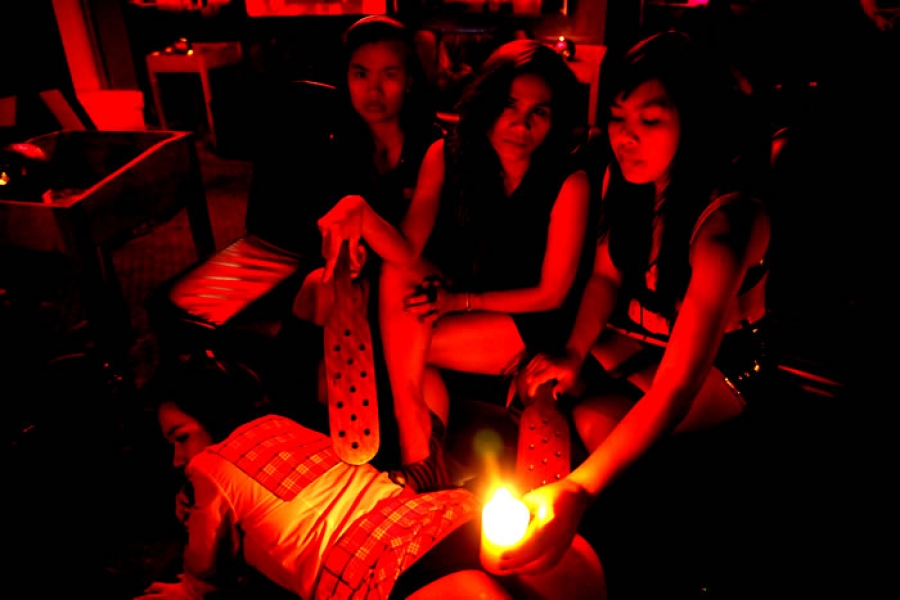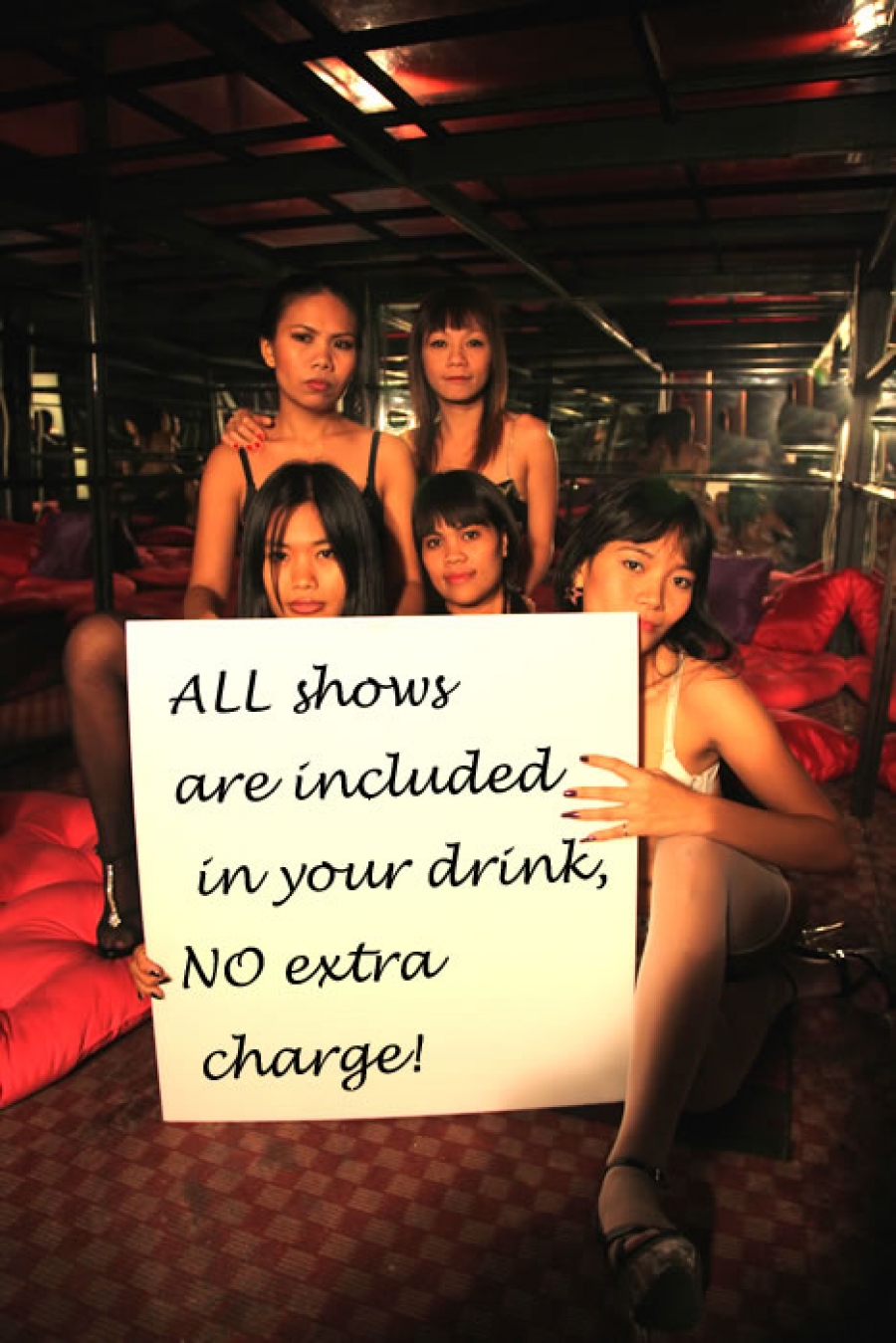 Videos: