Introduction
Bangkok is one of the hottest capital cities in the world in more than a single aspect. Here you are able to experience world class dining in Thai and International restaurants, do some really affordable shopping, enjoying metropolitan nightlife with clubs, bars and discotheques that will make also the most experienced globetrotter to smile a typical Thai smile. Welcome to Krunthep "the City of Angels!"
Bangkok is located in the heart of Thailand and is a natural delimitation between Northern and Southern Thailand. Bangkok became the capital city of Thailand in 21 April, 1782.
With her 14 million people, Bangkok is the economic center of Thailand, dominating the country's economy and dwarfing any other urban centers. Development continues to pour in to Bangkok mostly neglecting the rest of the nation.
read more
10 Top place to visit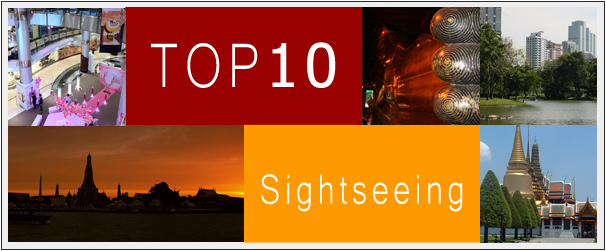 Visa & Travel
Do you need a visa to come to Thailand? If yes, what kind of visa and where should you file your application? If no, why you wouldn't need a visa? Will you just travel to Thailand with just your passport and plane ticket? What is Visa on Arrival?
These are just some of the common questions from a foreigner who wishes to visit Thailand. We will give a brief explanation on the different types of Thailand visa and what transpires on during a Thai visa application.
Upon travelling to Thailand you need to consider the following: your nationality, length of stay in Thailand, purpose of stay. Depending on the country of your nationality, some nationals belong to 30 Day Tourist Visa Exemption Scheme, some nationalities are granted with 90 Days exemption under the Tourist Visa Exemption Scheme, some belongs to Bilateral Agreement which may be 14 days, 30 days or 90 days allowed period of stay, some has to apply for Visa on Arrival.
If your estimated stay in Thailand would exceed the number of days allowed, then you have to apply for a Thai visa in Thai Embassy or Consulate in your home country or your country of permanent residence.
read more
Bangkok Plans & Maps