Pratunam Market
Pratunam Market is one of Bangkok's major markets, focusing on clothes which makes it Thailand's largest clothing market. The name Pratunam means Water gate.
The market is open 24 hours a day with varying offerings, from 9-20 (in reality more like 11-18) the retail shops are open, later on the evening outdoor stalls mainly geared for tourists come to populate the street sides. It's located at the intersection of Ratchaprarop and Phetburi roads in the district Ratchathewi.
This is maybe the cheapest market for buying clothes, fabrics and textiles in central Bangkok, while the Chatuchak weekend market probably is the low price leader. Other merchandise includes watches, handicraft and others.
Open: Open daily 24h

Getting There:
You can reach the market by BTS Skytrain Sukhumvit Line at Ratchathewi Station; from there, exit down the right-hand stairs, take a right at the next main intersection, Ratchathewi, and walk down Phetchaburi Road until you see Platinum department store, the market is directly across the street from Platinum Fashion Mall. Or exit at another BTS Chit Lom (Chidlom) station, turn north (right) at the Gaysorn Plaza corner, Ratchaprasong intersection, and walk past BigC and CentralWorld to the next intersection of Pratu Nam.
Photos Gallery: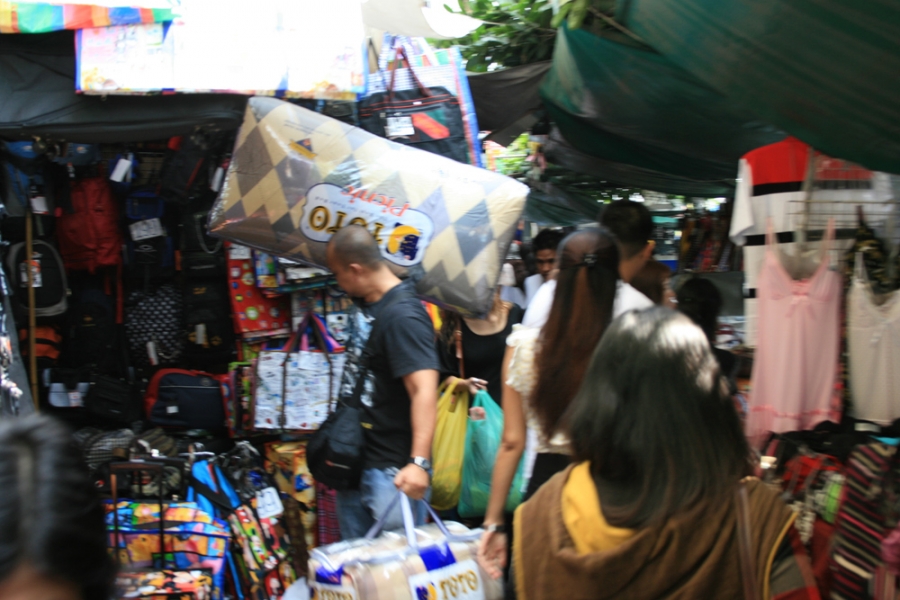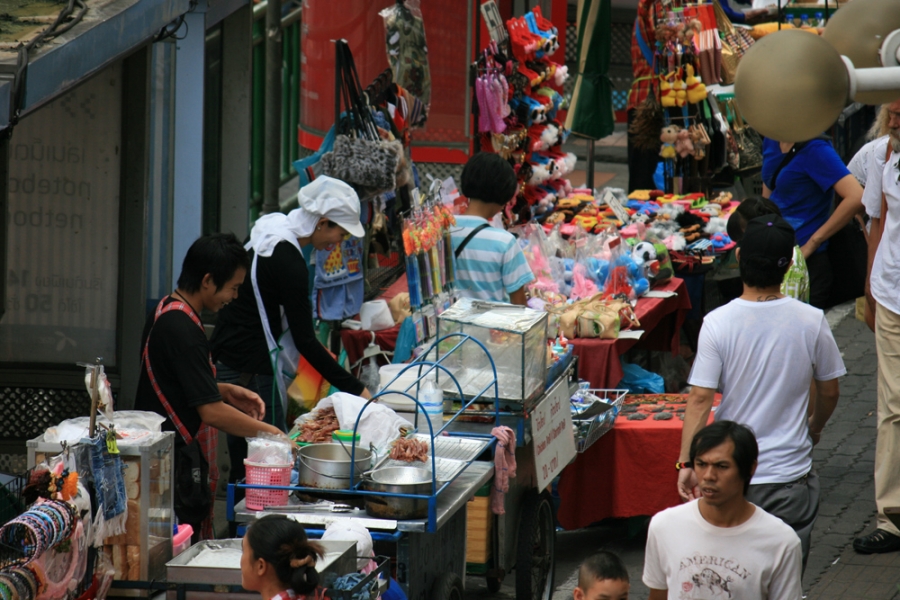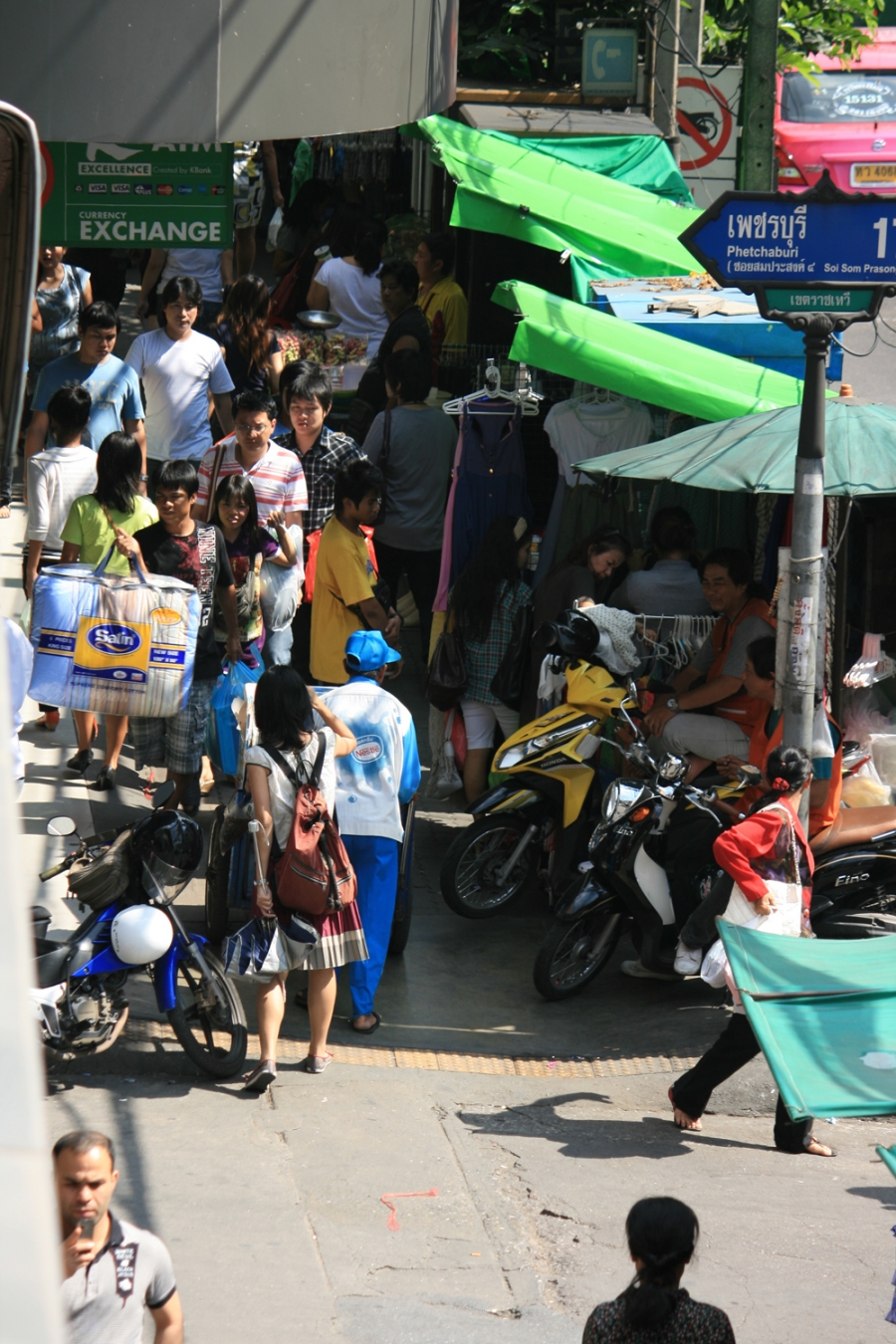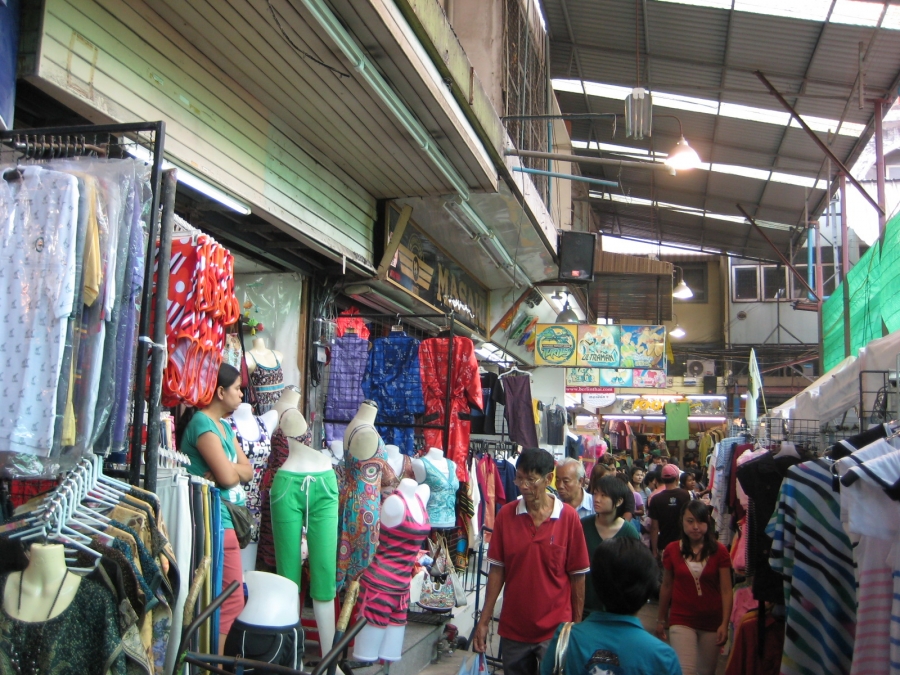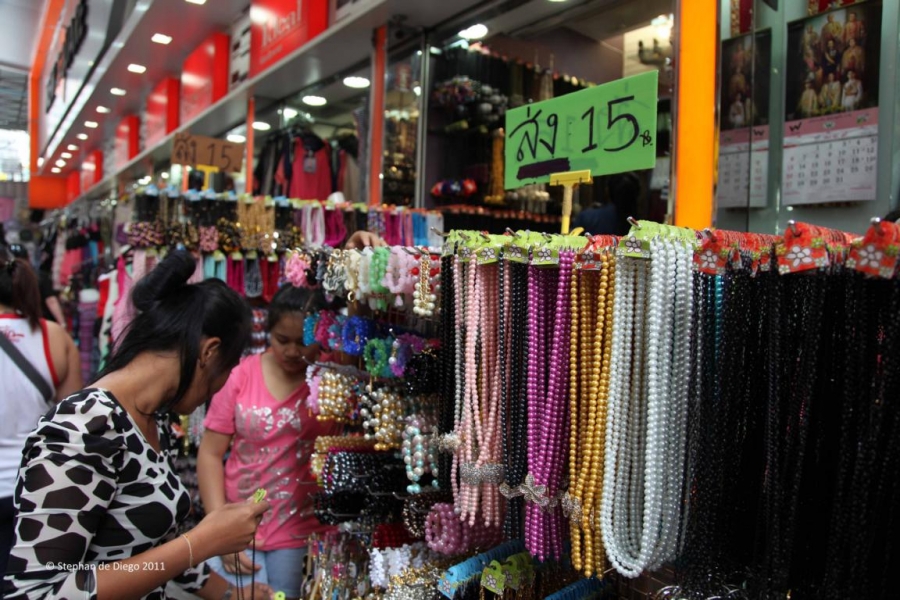 Videos: