Bank Of Thailand Museum
A museum dedicated to one of the most staid professions known to mankind may not seem a compelling way to spend an afternoon. That said, The Bank of Thailand Museum (located at Bangkhunphrom Palace), leads visitors on an intriguing and interesting jaunt through monetary evolution in Thailand.
It begins with the days of the barter trade in the 1st Century. Glass beads, seeds and bracelets all once served as a medium of exchange, and appear here alongside more familiar breeds of cash, including Funan Coins, Sri Vijaya coins and some from the Sukhothai period. A Pot Duang Room showcases the bullet coins that were widely circulated in Thailand between the Sukhothai and Rattanakosin eras, as well as coins from the Lanna Kingdom in the North. Visitors learn also that bank notes were introduced to Thailand in 1853, after foreign and diplomatic ties grew, and the first minting machine introduced by Britain's Queen Victoria in 1858.
Only open to groups of no more than ten (by appointment only) due to limited resources, the backdrop alone is worth seeing. Boasting beautiful baroque and rococo architecture from the early 20th Century, visitors pretending to be interested in banking can bask in the restored Italian inspired glory of Prince Paribatra's former palace residence.
Open: Daily from 9.30 am to 4 pm

Admission Fee: 40 baht - free for children

Getting There:
Taxi is probably the best way to go. Or you can take the Chao Phraya Express Boat to Thewej Pier (N15), then continue on taxi.
Photos Gallery: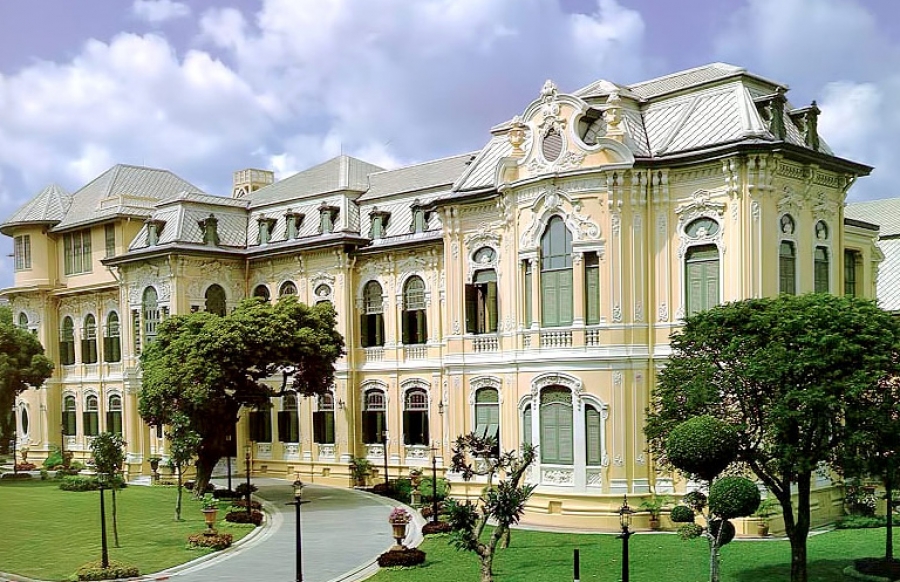 Videos: