Erawan Museum
Found just 35 minutes from the airport, the Erawan Museum is easy to spot. The unmistakable three-headed elephant that towers above the circular base of the museum is around fifteen stories high and can be seen for miles. The elephants took nearly ten years to build and are a representation of 'Airavata' – an elephant from Hindu mythology.
It's not immediately obvious from the outside but much of the museum is housed within the elephants themselves. As impressive as the outside is, it's nothing compared to the ornate interior. Twin staircases wind upwards towards a beautiful stained glass ceiling which symbolises Earth, with every surface adorned with spectacular examples of fine craftsmanship.
Within the 'belly' of the elephant is 'Tavatimsa Heaven', which is where sacred beings congregate in Buddhist cosmology. This is home to an array of technicolour abstract art and a collection of Buddha statues. Once your done marvelling at the Erawan Museum's other antiques and artefacts, be sure to look out over the surroundings from just under the one of the elephants' trunks; you can spot Bangkok's distinctive skyscrapers in the distance. Leave some time to stroll through the museum gardens and feed the majestic koi carp.
Open: Daily from 8.00 am to 6.00 pm

Admission Fee: 300 THB

Getting There:
by Taxi situated at 30 m from Bangkok in the south (in Samut Prakan city)
Website: www.erawan-museum.com



Photos Gallery: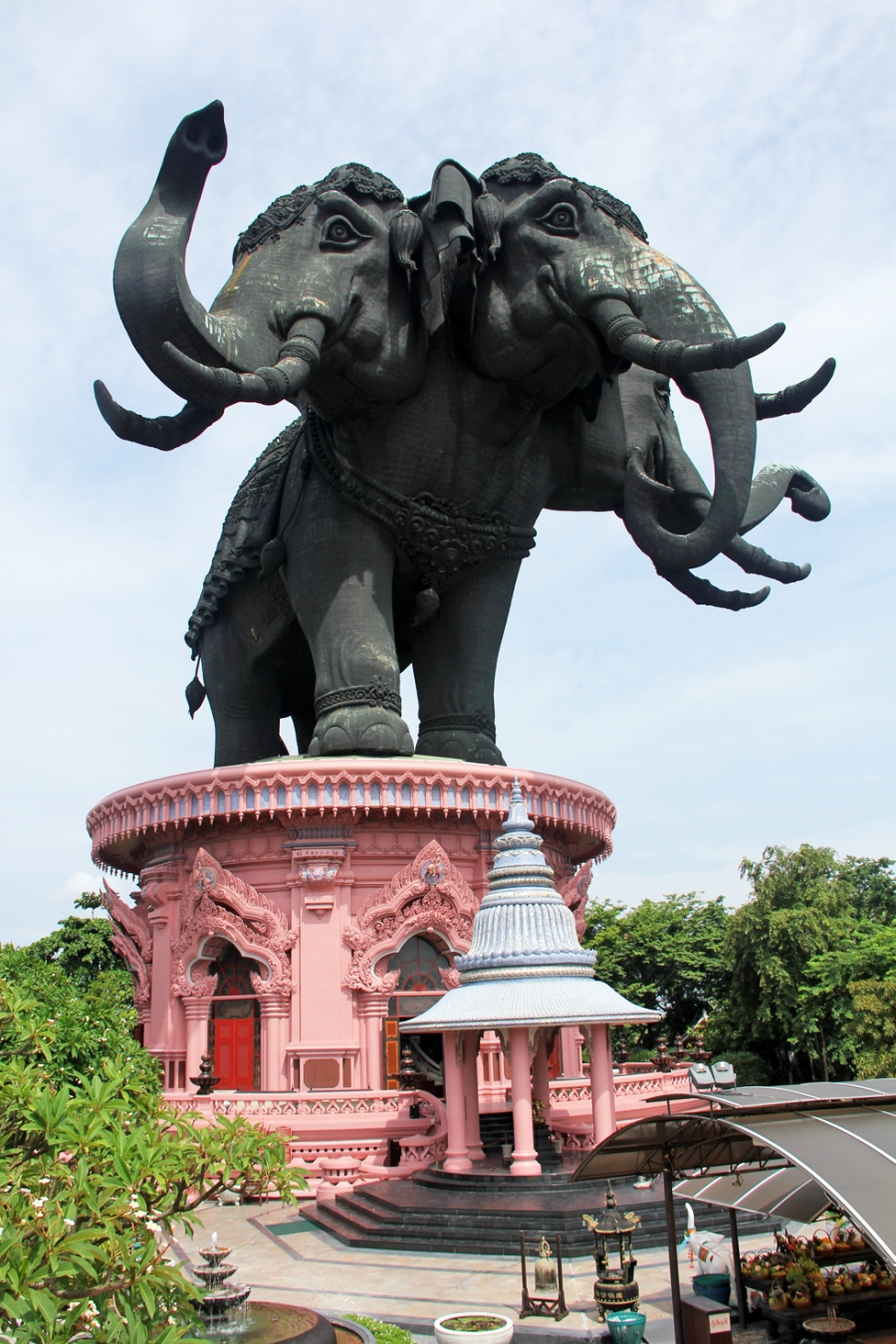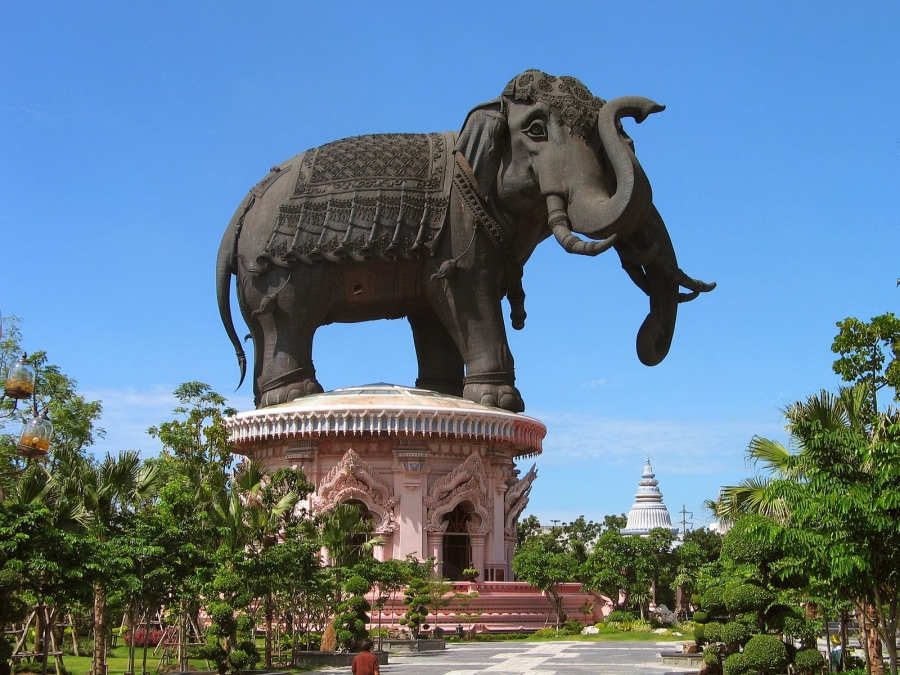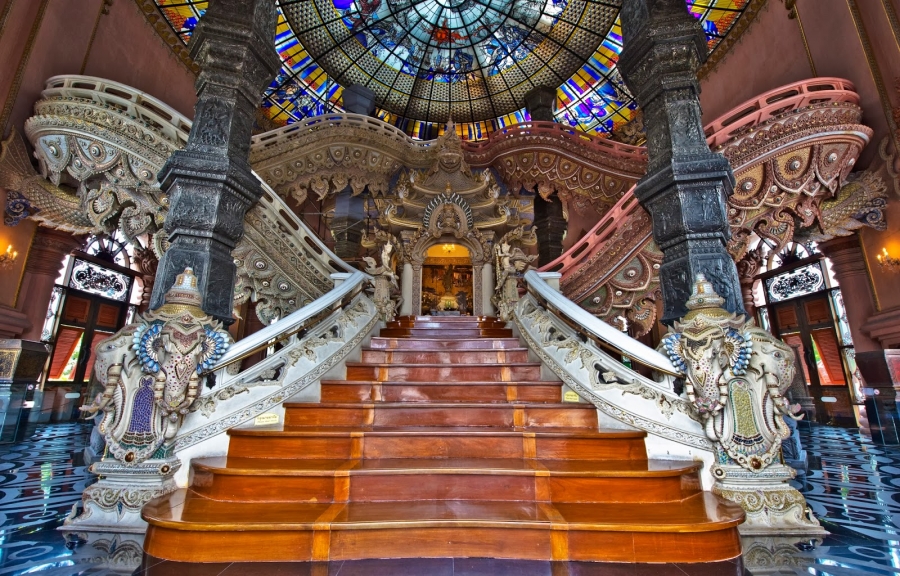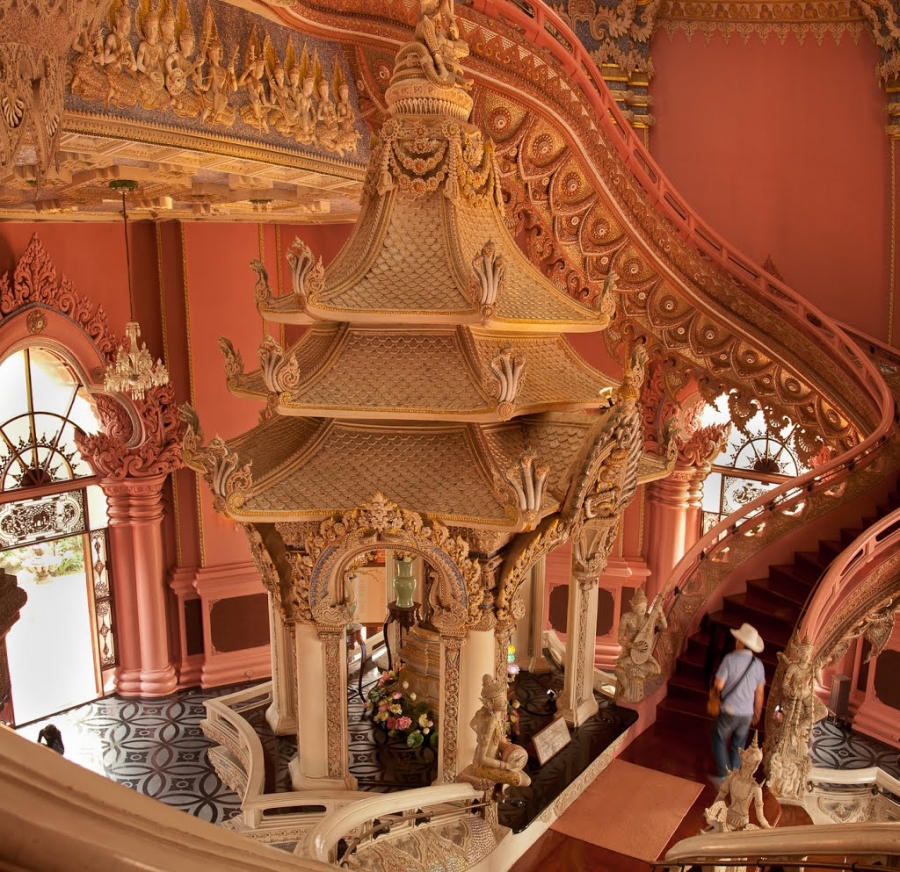 Videos: