The Nest
With cabanas set in sand, oversized daybeds to laze back on and an impressive cocktail list, Nest is one of the best bars in Bangkok in which to relax and chill out. This eighth floor rooftop bar lacks the views of some of Bangkok's taller rooftop offerings, but the ambiance is unique here and offers a great alternative to the busier bars on Soi 11. The music is a mix of soul, funk and chilled beats which helps to keep everything cool and laidback. The Nest Bangkok is a great location for a first date on a weekday but on weekends it tends to get busy as an after dinner/party starter sort of place with many people starting here before moving on to Q Bar over the road. The nearest BTS station is Nana but it is quite a walk up the soi so think about a quick taxi from the station to arrive without breaking a sweat.
Located on the top floor of Le Fenix Hotel, the crowd in Nest is a mix of dressed up ladies out for dinner, an older set who appreciate the chilled out vibe, and a more general mix of Sukhumvit Soi 11 semesters getting warmed up with a cocktail or two. The cocktail list is impressive, with several signature mojito concoctions including a delightfully fruity raspberry option for 250 baht (not for the purists). There is a happy hour from 18:00 to 21:00 with several beers – Heineken, Asahi, Singha – selling for 80 baht and the entire cocktail menu for 200 baht. If you're in the sharing mood, their signature crystal bucket is a luxury adaptation of the classic bucket cocktail with five flavors to choose from for 500 baht.
The menu is a mix of Thai and International favorites, but the low tables and lazy chairs are inconvenient for a main meal so we usually stick to a few tapas-style snacks to accompany our drinks, such as bruschetta (120 baht) or the seafood basket (150 baht) which comes with calamari, fish and shrimp. Projector screens display panoramic scenes behind the DJ booth and on the other wall, old Manga-style cartoons are played at strange angles. Fairy lights are scattered around the bar and a mass of fans create the illusion of windswept terrace. There is a retractable roof but it is always rolled back to show the faintest glimmer of stars.
Candle light, open sky, chilled music and strong cocktails – Nest has many elements of the rooftop bar just right and ensure the place is surefire option for a relaxing get together.
Open: Daily from 6 pm to 2 am

Getting There:
by taxi or BTS skytrain exit to Nana station
Website: www.thenestbangkok.com



Photos Gallery: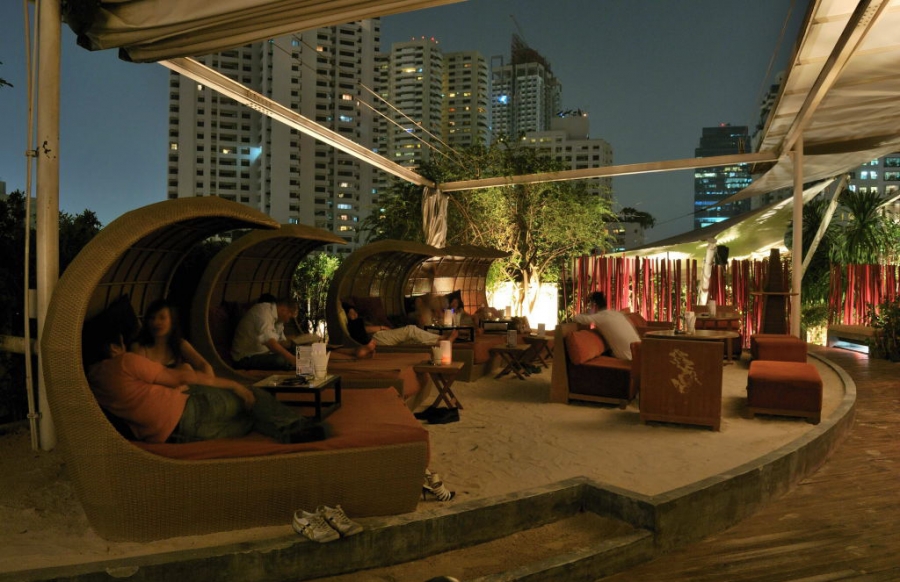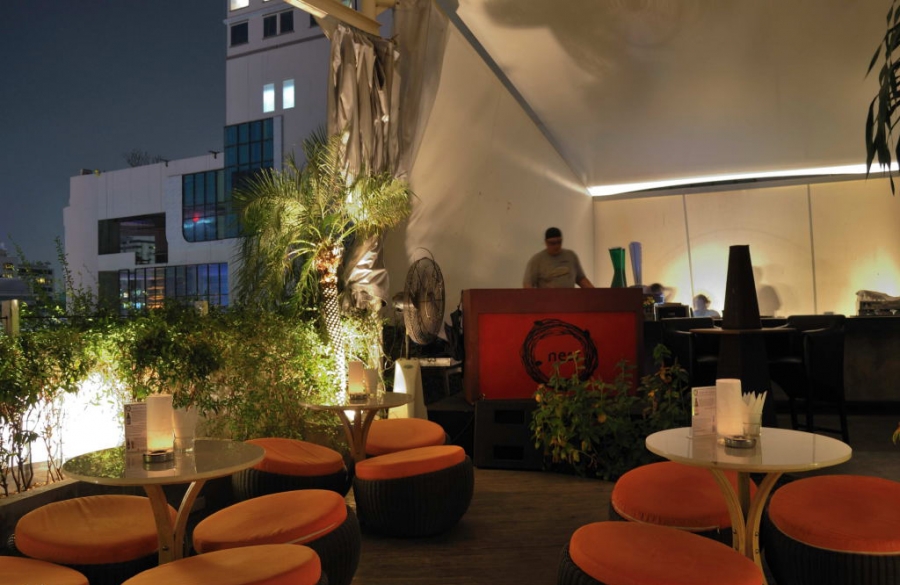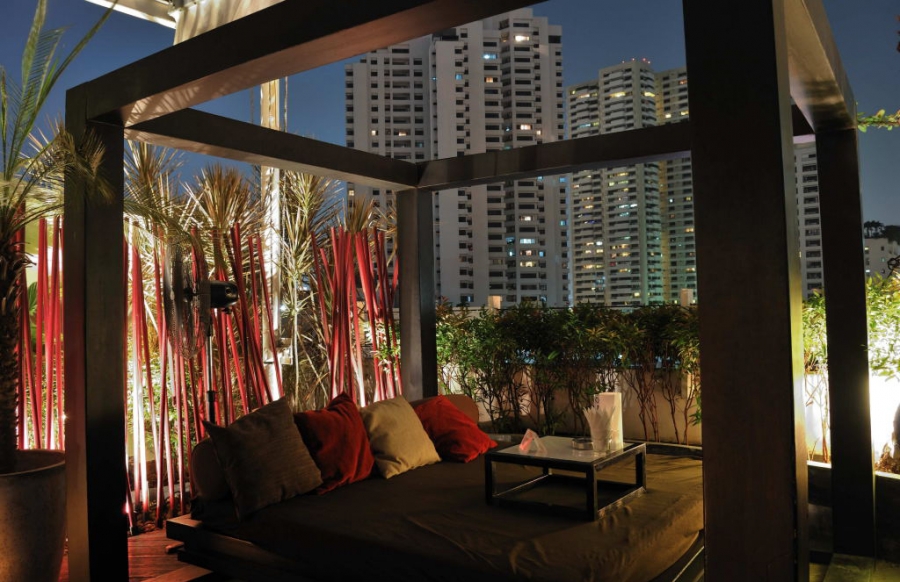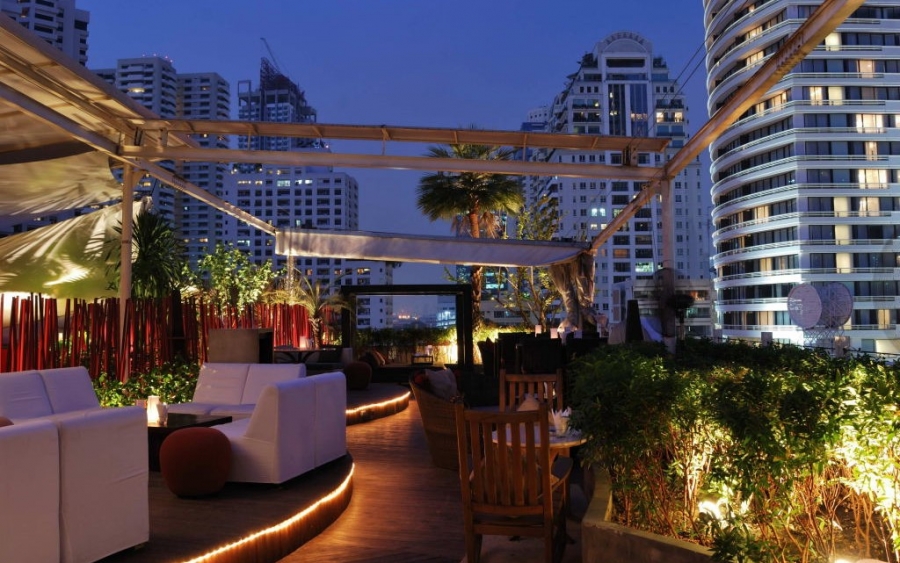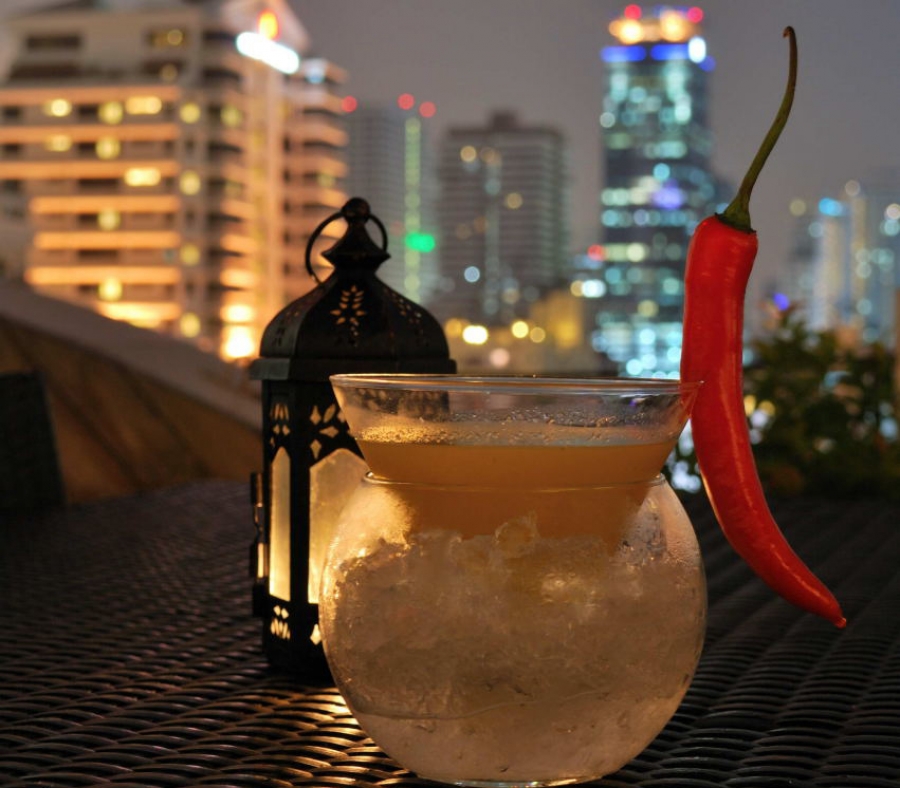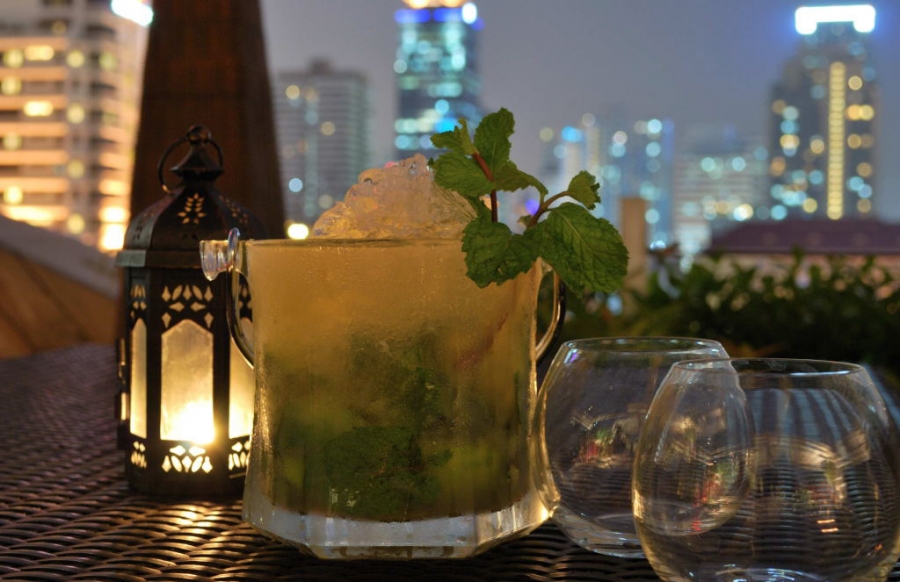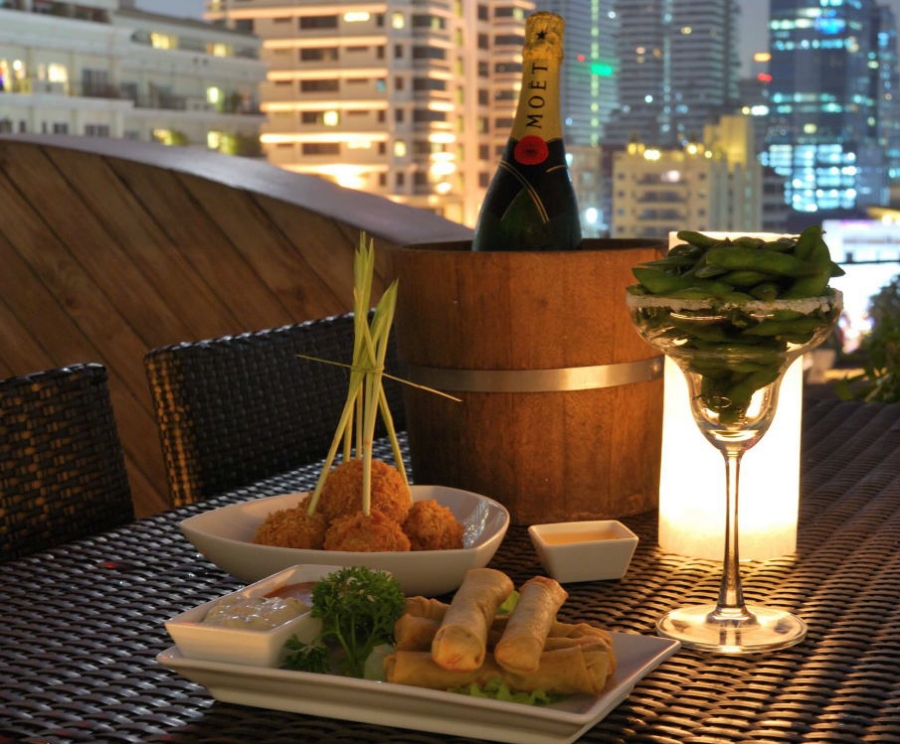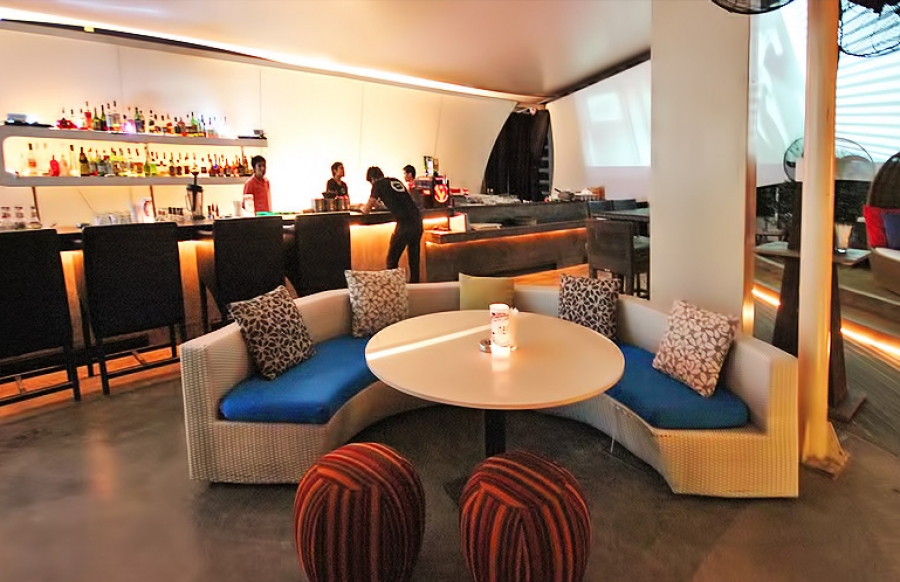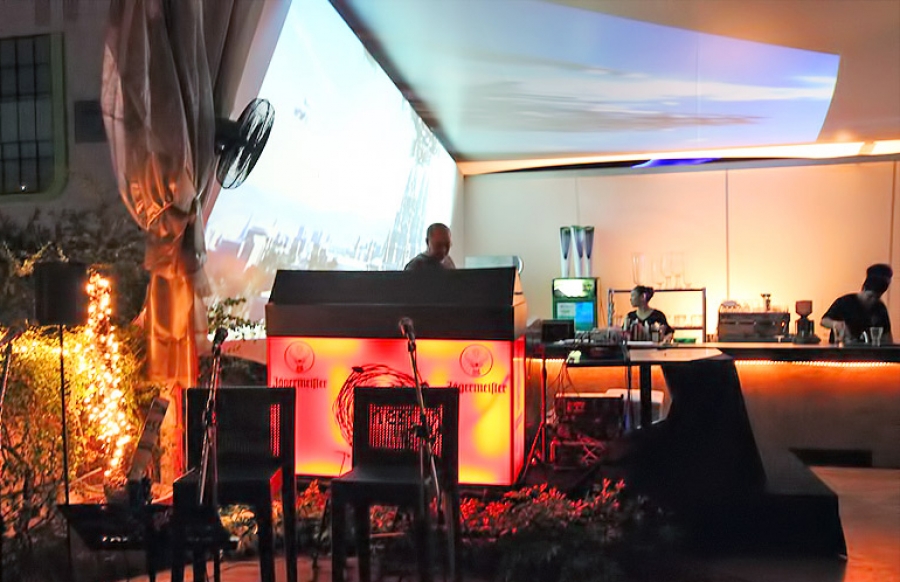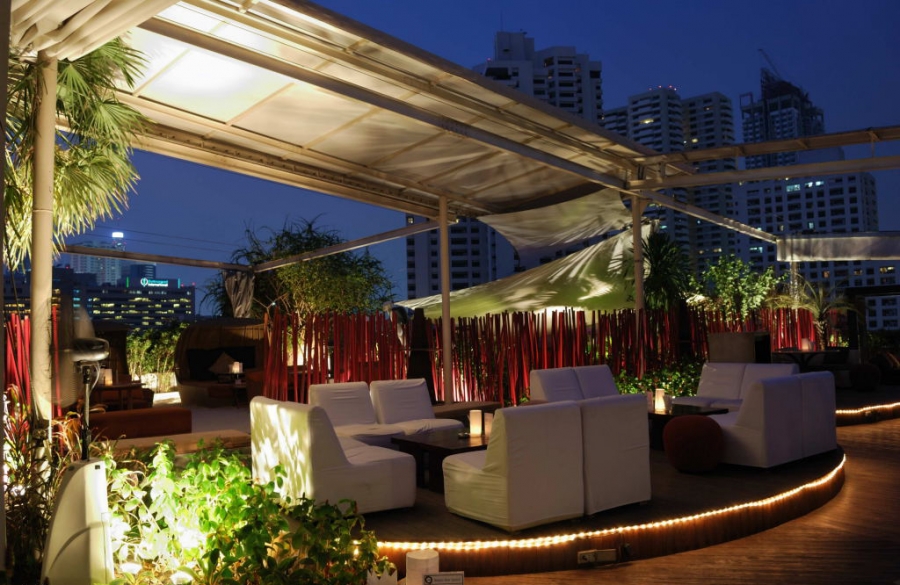 Videos: