Three Sixty Lounge
Relaxing for evening at Millennium Hilton Bangkok's new Three Sixty Cocktail and Jazz lounge, drinks in this sophisticated bar is a truly unique experience - for there is no place in Bangkok that can lay claim to such an unrivaled and uninterrupted view of the majestic River of Kings, as it languidly meandering along, 32 floors beneath you.
Millennium Hilton Bangkok's new Three Sixty Cocktail and Jazz Lounge's innovative beverage concept is as exhilarating as the uninterrupted sweep of the City of Angels and the Chao Phraya River below. Our committed team has created a brand new drinks concept for the enjoyment of our guests. It is a new beverage experience designed to echo the time of day.
The evening starts with and overture of our Bellini Sunset Collection - a glass of peachy fizz was never as inventive as at Three Sixty - try one from our classic collection, as the Bellini was first made 60 years ago, or sample one of our modern twists on this classic Italian cocktail. Our creative team has gone that extra mile, introducing a new level of sophistication to this time-honored cocktail, combining different and exciting elements to the mix. The Apple-Cucumber Bellini is a refreshing new note on an established tune that counterpoints cucumber, green apples and lychee, expertly rolled with Tanqueray Gin for a refreshing long drink. If you're feeling lively, we've jazzed up the Bellini with Pear and Rosemary - a this is one delicious medley of Prosecco stirred with freshly poached pear and rosemary puree. Rapture in a glass.
After an atmospheric at one of the Hilton's many restaurants, and as the city's lights flicker and gleam as darkness falls, it's time for a post-dinner refresher from our Beans and Leaves collection - a selection of iced teas and coffees laced with schnapps, gin vodka and other classic spirits.
Alternatively, start your evening with pure liquid luxury with our Extravagant Evening creations. Try our unique Grilled Orange Margarita, a classic cocktail made with grilled and pressed Valencia orange, Grand Marnier bitters and lime, finally shaken with premium Mexican tequila. To hit the high notes, our Bohemian Bliss is a rhapsody of absinthe and fresh pressed apple juice, vanilla and gin. If the Latin beats excite you, there's nothing better than our rum-based Latin Winter or our Calvados and rosé Pink Sangria. Both are guaranteed to get your feet tapping to the rhythm of Latin America.
At Three Sixty you can also enjoy the flavors of classic cocktails or experience the magic of the distillery, as we offer a collection of spirits that ranges from premium vodka to 30-year-old Scotch. For a flight of fancy, take a spirit tour with our fine selection of premium whiskeys from Scotland and the USA. Travel to Mexico as you sip Jalisco, and finish off with our Vodka Tour, sampling the finest vodkas from Poland, Russia and France. For that first class experience, our ice cubes for the finest of spirits are made from imported Norwegian Voss spring water.
The inner man has not been forgotten - choose from a selection of over 30 cheeses, sushi, foie gras on toast, nachos, smoked salmon and an orchestra of delicious Thai and Western cuisine. Of course, all of our cocktails are shaken and served in front of the customer, but at 360, we have taken the 'shaken and not stirred' concept to the extreme. Our pastas are prepared at your table, where all the ingredients are combined by our chef, shaken and served piping hot from a cocktail shaker to the plate. It is 360's ethos to excite and surprise, and we're sure to dazzle with this innovative way of preparing and serving an archetypal Italian dish.
Open: Daily from 5 pm to 1 am

Getting There:
by BTS skytrain exit Saphan Taksin station then catch the free Hilton shuttle ferry from beneath the station
Website: https://www.hilton.com/en/hotels/bkkhitw-millennium-hilton-bangkok/dining/



Photos Gallery: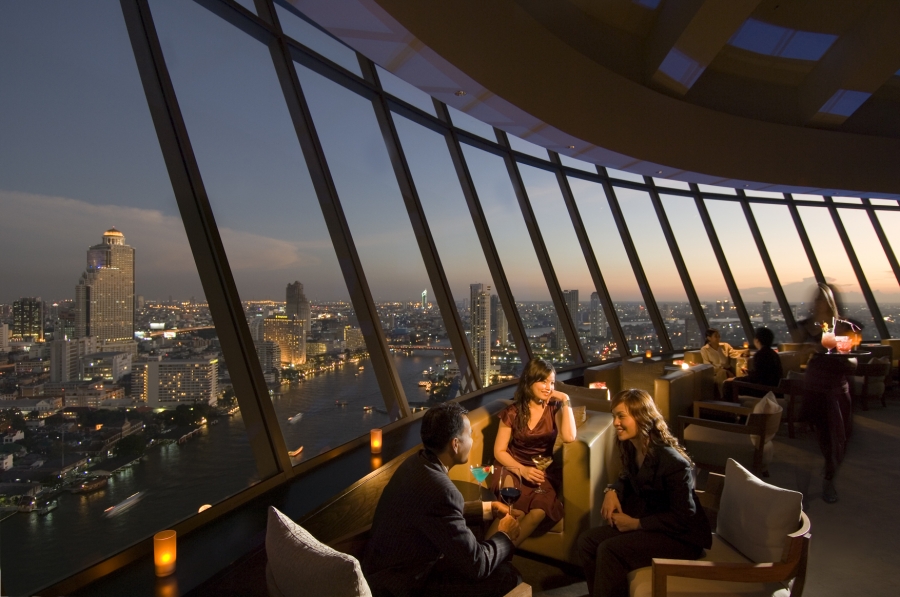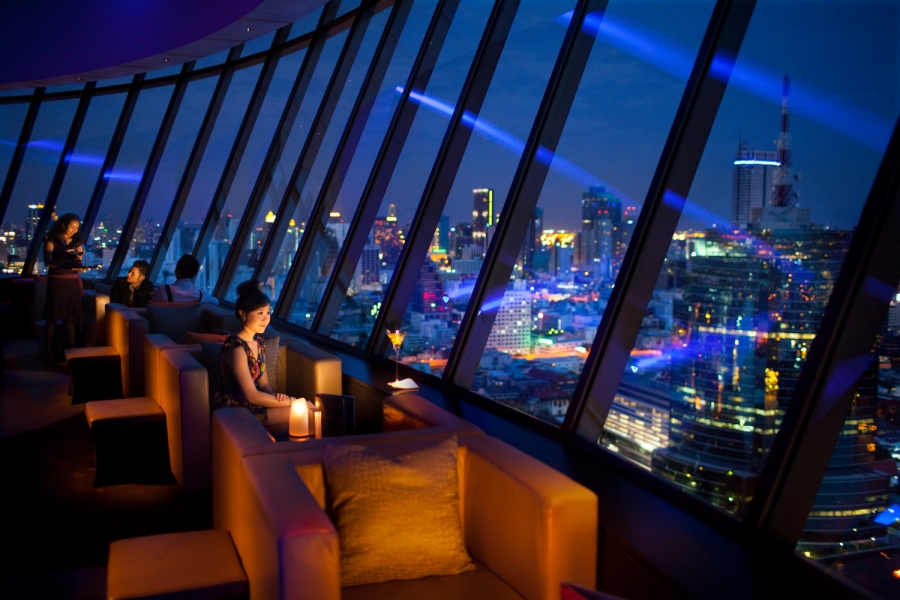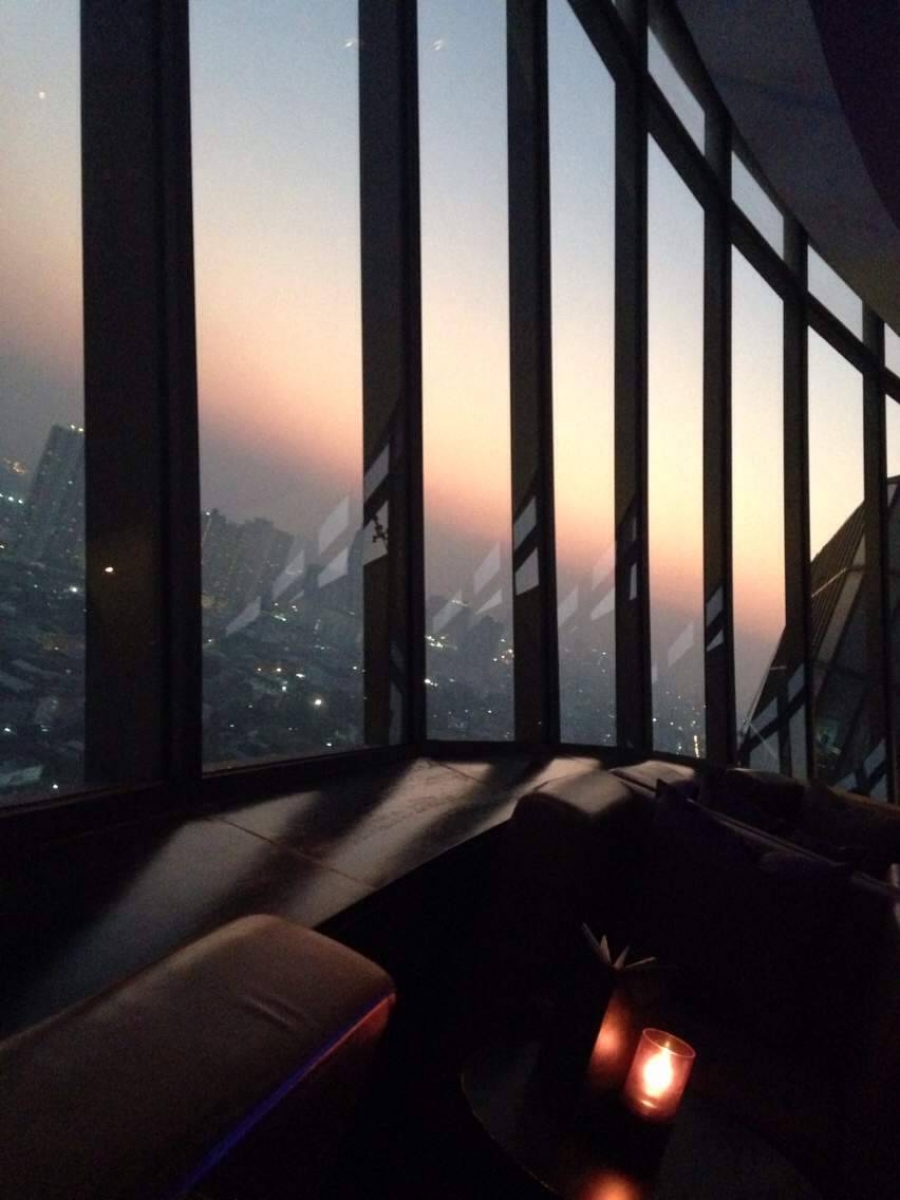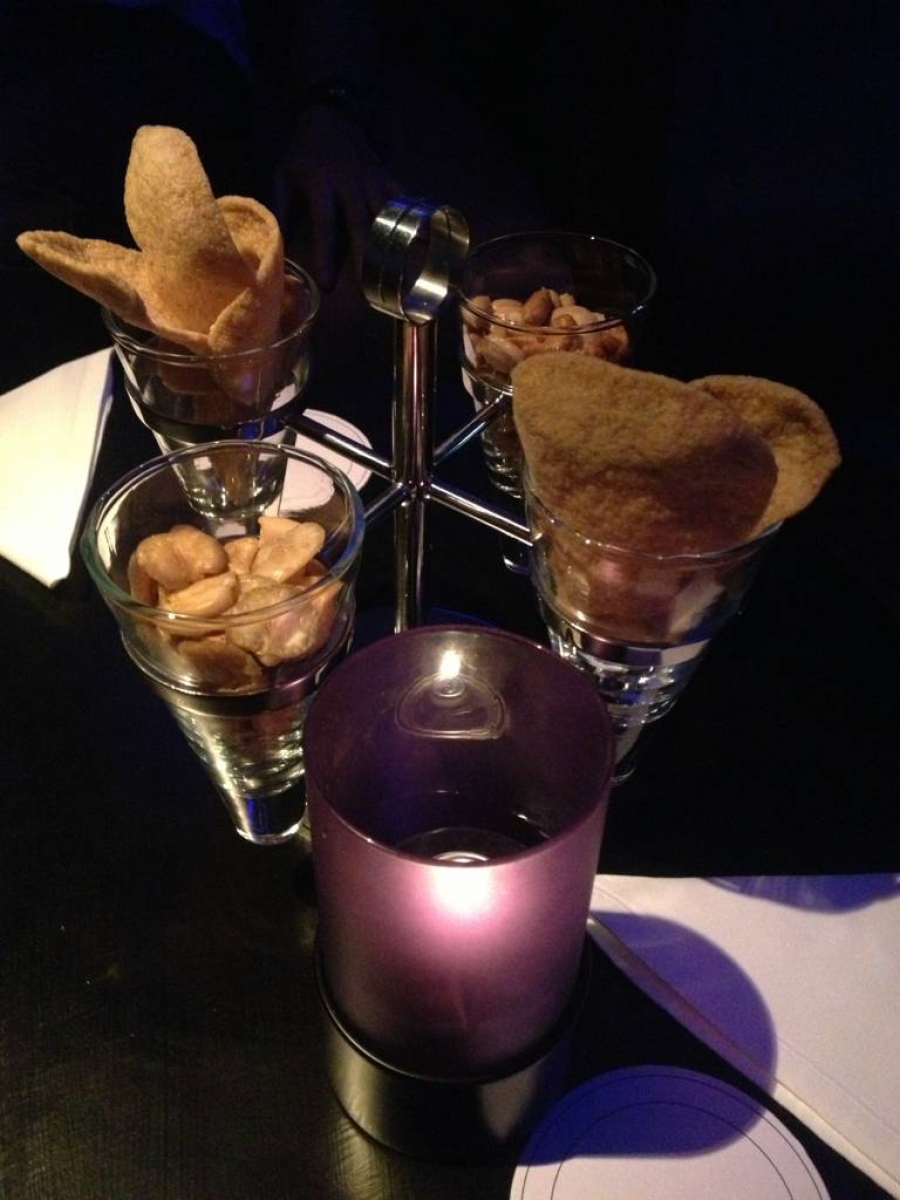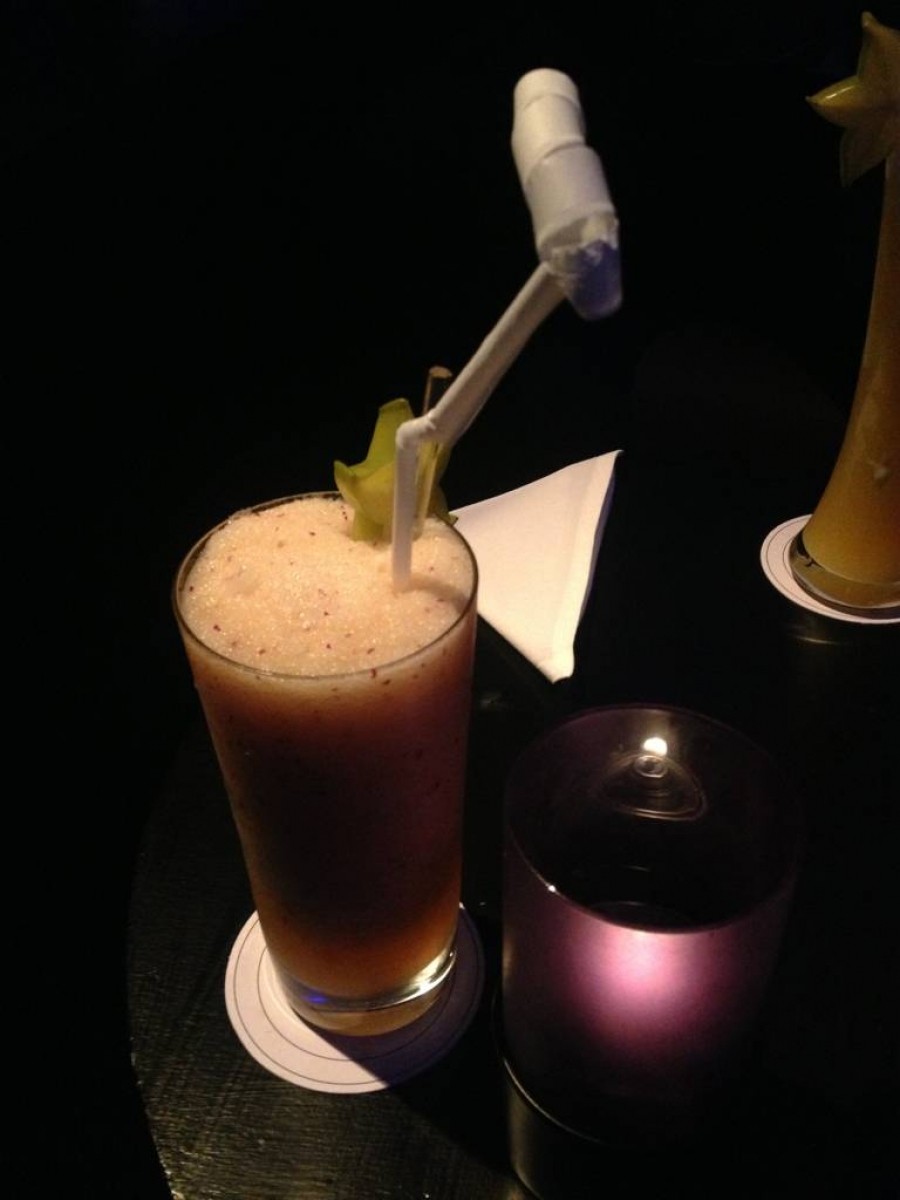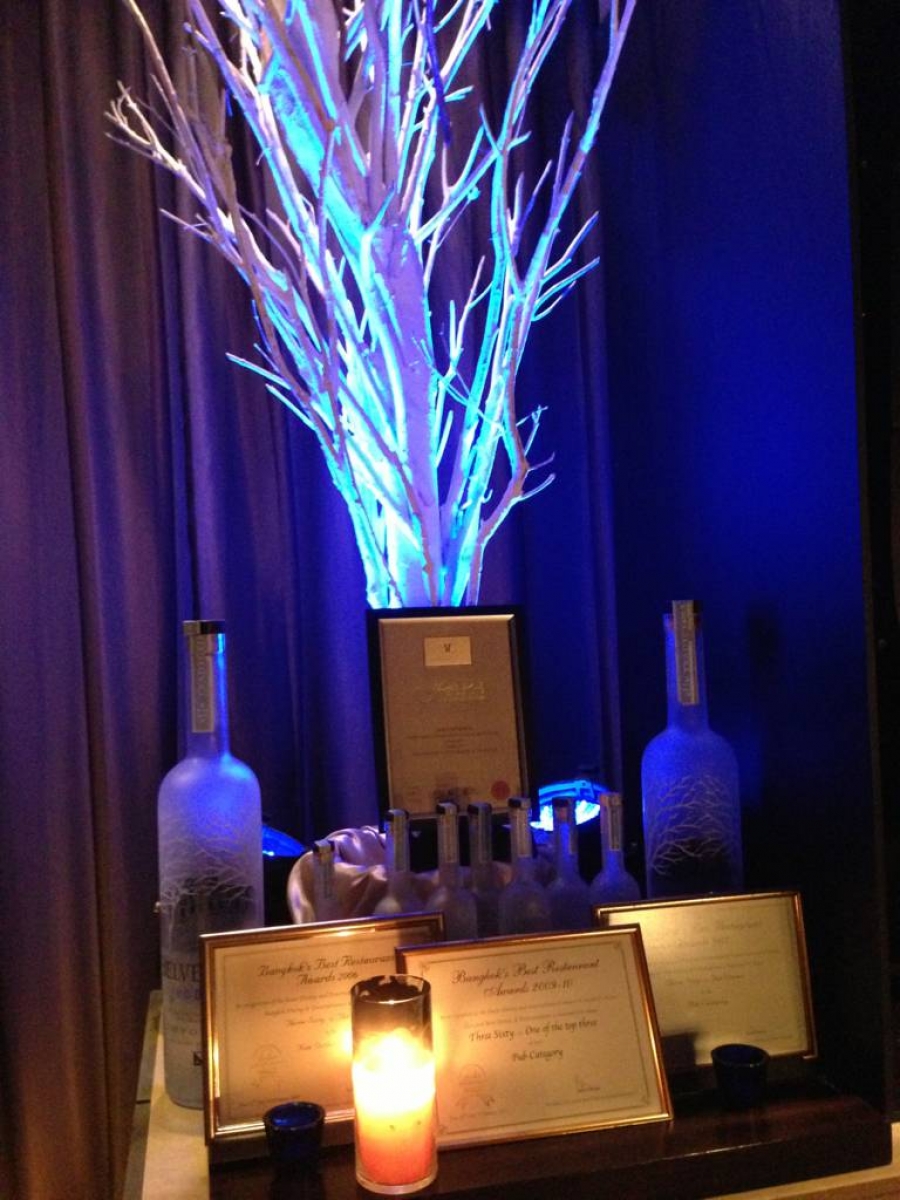 Videos: