Vimanmek Teak Mansion
Billed as the world's largest teakwood building, Vimanmek Mansion was built as a royal residence in the first few years of the twentieth century. It was only used for a few years before it fell into disuse and was practically forgotten until the early eighties. It was rediscovered by Her Majesty the Queen and turned into museum reflecting the Thai heritage from the dramatic reign of King Rama V.
From a single restored building in the 1980s, the Vimanmek Mansion Museum has grown to include more than a dozen restored structures of the old Dusit Palace displaying everything from ancient artifacts of Thailand's pre-history to contemporary photographs donated by His Majesty the King. It has now become a large complex of museums where the buildings themselves form part of the "collection" on display.
Vimanmek is now on many main tourist trails. Large tour buses can be seen in the parking lot throughout the day, especially in the high season. However, most of the big groups will only tour the royal mansion and not leave time to visit even a few of the many other very interesting buildings. If you want to visit the entire complex, its best to go on your own or engage a personal tour guide who can make things easy. If you want to see most of what the museum has to offer, allow at least half a day. You may want to get an early start to avoid the heat of the day.
If your time is limited, or even if its not, it's a good idea to plan out a visit to Vimanmek to make sure you see everything you want to see. We've thus made this online guide as complete as possible to help you decide what buildings and galleries will fit your interest. The navigation links at the bottom of the page will allow you to step through the buildings one-by-one, or you can jump to specific sights using the links at the bottom of the page.
Open: Daily 8.30 am - 4.30 pm

Admission Fee: 100 THB

Getting There:
by Taxi go to the complex of the Dusit Palace
Photos Gallery: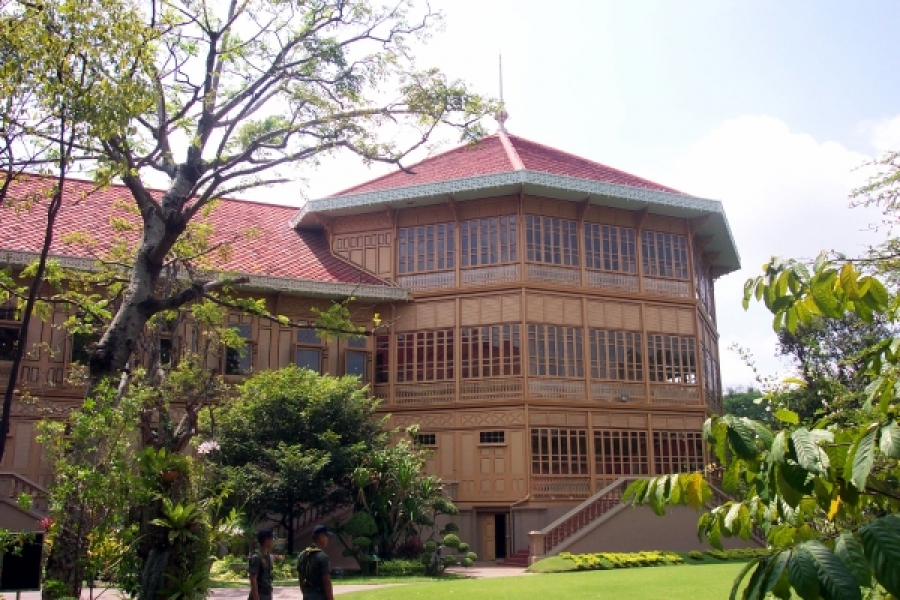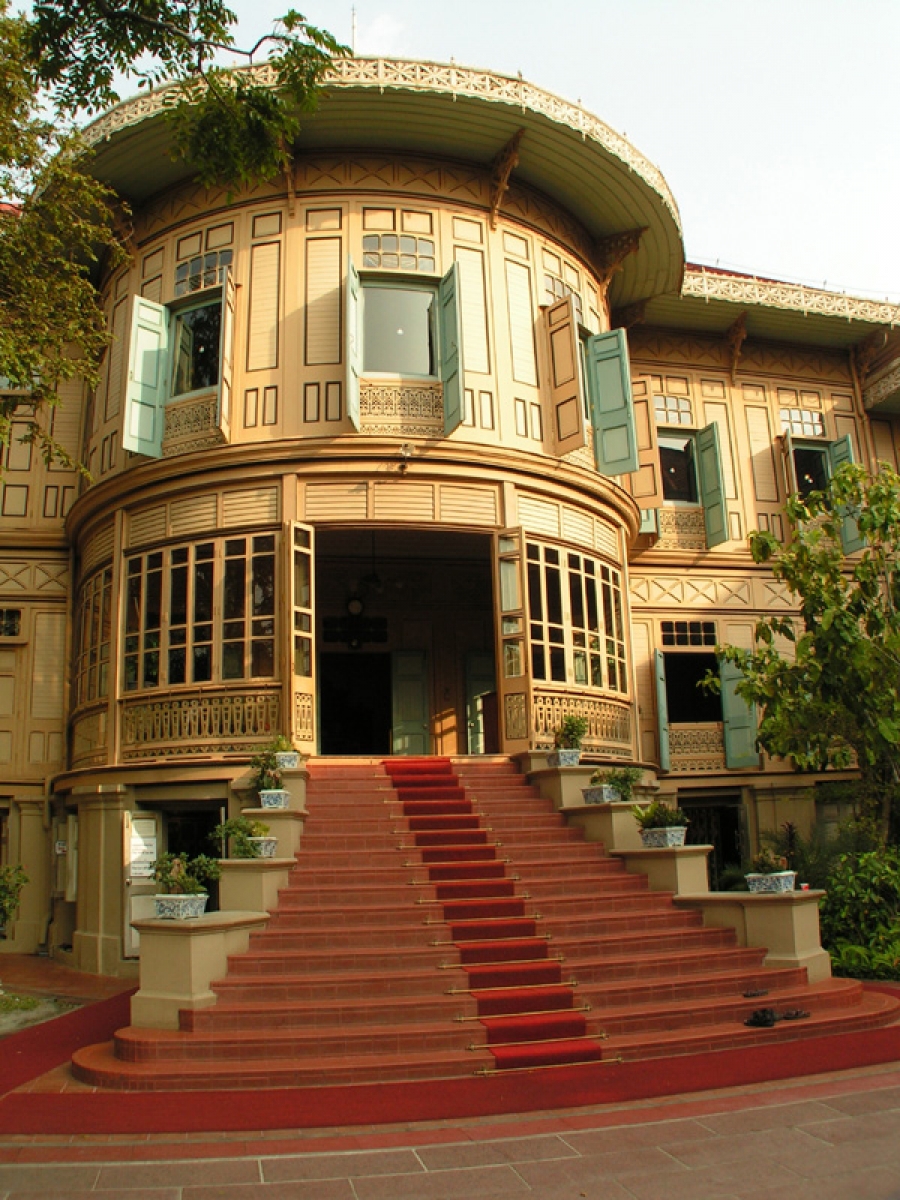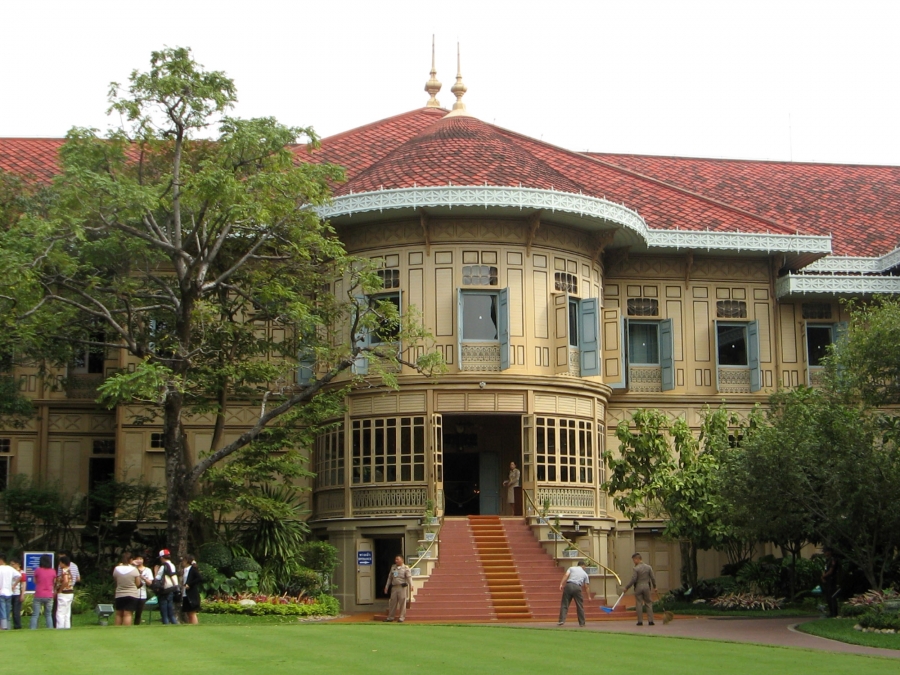 Videos: