Pom Mahakan
Bangkok was originally moated and walled with forts at intervals along it (built in 1783 during the reign of King Rama I). The moat was formed by a canal dug at a distance of about 2 kilometres from the Royal Palace, leaving the river to the north of the city and rejoining it to the south. The moat was 7.2km long, and it is today called Klong Bang Lamphu and Khlong Ong Ang.
Strong and solid walls were constructed along the inner side of this canal, being 3.6m high and 2.7m thick. It was broken by 16 gates and 14 forts (Phra Sumain, Yukornton, Mahaprab, Mahakan, Mootaluog, Seurtayan, Mahachai, charkphet, Phisua, Mahaluok, Mahayak, Phrachun, Phra-Ar-thit, and Isintorn).
Only 2 forts are still remaining along the former wall : Fort Mahakan and Fort Phrasumain.
Unfortunately, the fortress is not accessible. You can just walk around and observe its 6 cannons.
Getting There:
by Taxi or Tuktuk (on the way for go to Grand Palace)
Photos Gallery: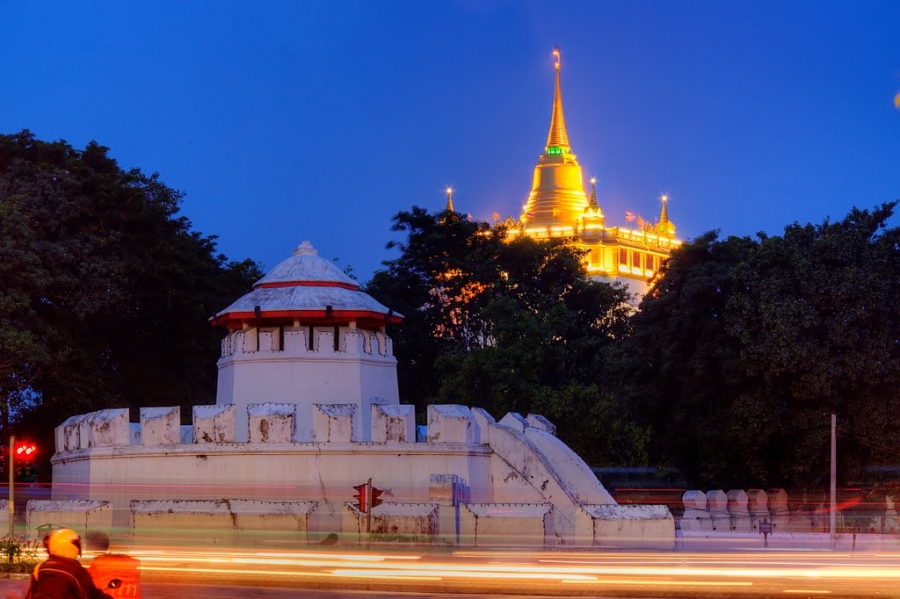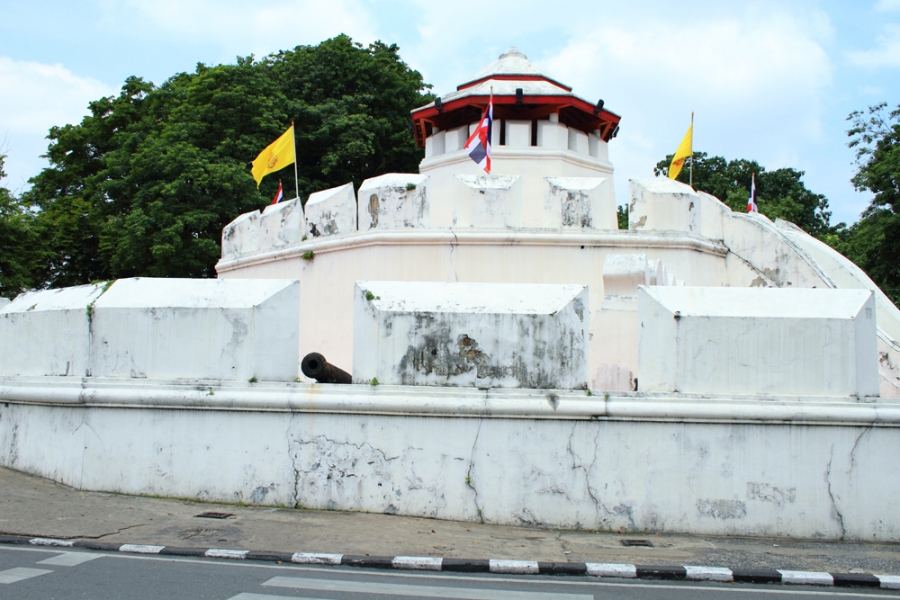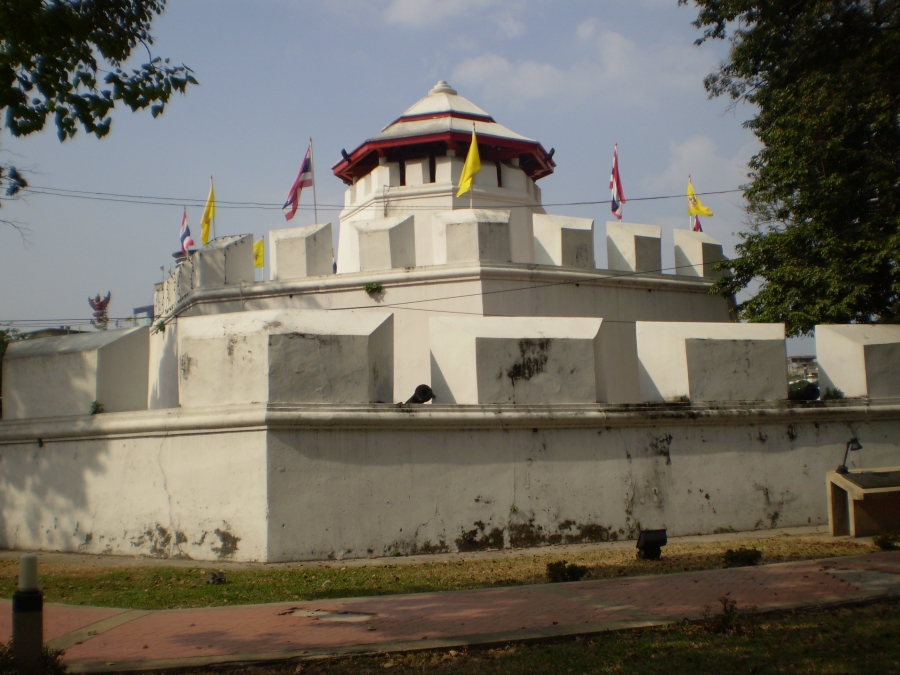 Videos: