Ananta Samakhom Throne Hall
The Ananta Samakhom Throne Hall is a former reception hall within Dusit Palace in Bangkok, Thailand. It now serves as a
One year after the completion of the Amphorn Satharn Villa within the Dusit Palace in 1906, King Chulalongkorn (Rama V) commissioned the construction of a reception hall to replace the one built during the reign of King Mongkut (Rama IV.).
The building in Italian Renaissance and Neo Classic style was commissioned to the architects Mario Tamagno and Annibale Rigotti. Marble from Carrara, Italy, and other foreign materials were used. Italian sculptor Vittorio Novi, who would later also work on the Mahaiudthit Bridge, was employed with his nephew Rudolfo Nolli.
The Throne Hall is a two storey construction with a large dome (49.5 m high) in the centre, surrounded by six smaller domes. The domes and walls are covered with paintings by Professor Galileo Chini and Carlo Riguli depicting the history of the Chakri Dynasty, from the first to the sixth reign.
King Chulalongkorn died in 1910 and the building was finally completed in 1915.
It was used as the headquarters of the People's Party during the four days of the 1932 Revolution (June 24-27), which transformed the country's political system from an absolute monarchy to a constitutional one. The first National People's Assembly convened on June 28, 1932 in this throne hall. After that, it was used as the Parliament House until 1974 when the new Parliament House was opened to the north. However, the old Parliament House is still used for the State Opening of Parliament marking the first assembly in consequence of a general election for the House of Representatives.
Otherwise it is open to the public every day except on Chulalongkorn Day (23 October), the King's birthday (5 December) and the Queen's birthday (12 August).
In front of the Hall is the Royal Plaza with the equestrian statue of King Chulalongkorn (Rama V).
Getting There:
by Taxi go to the complex of the Dusit Palace
Photos Gallery: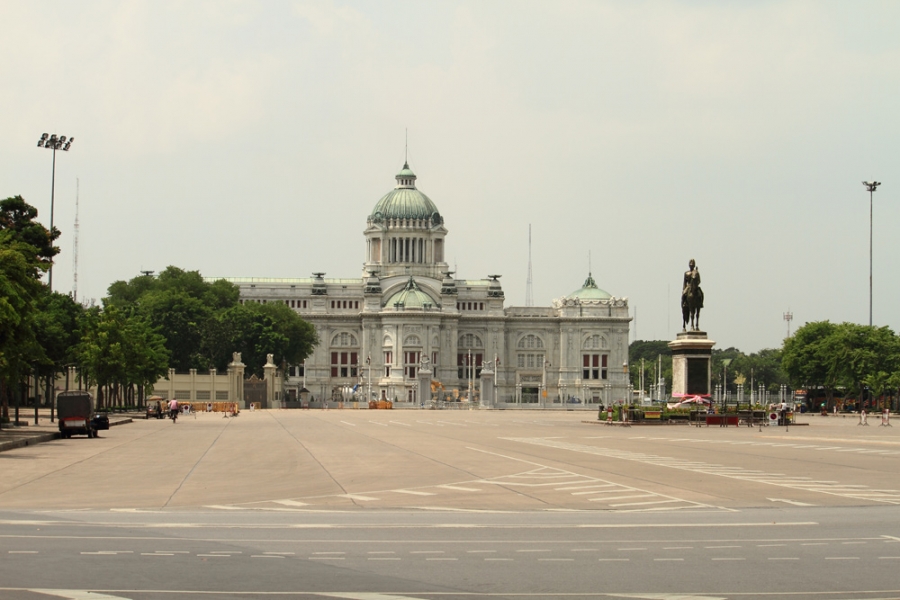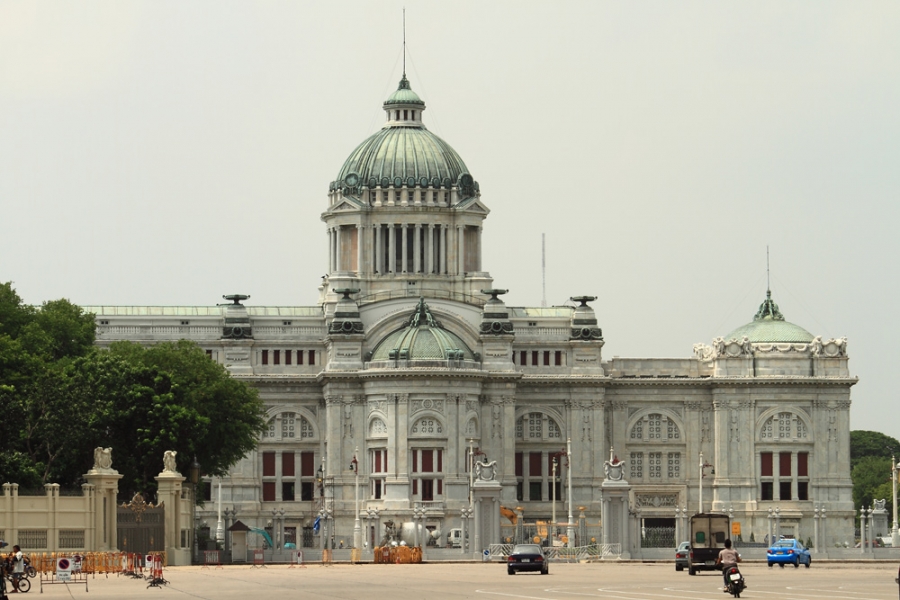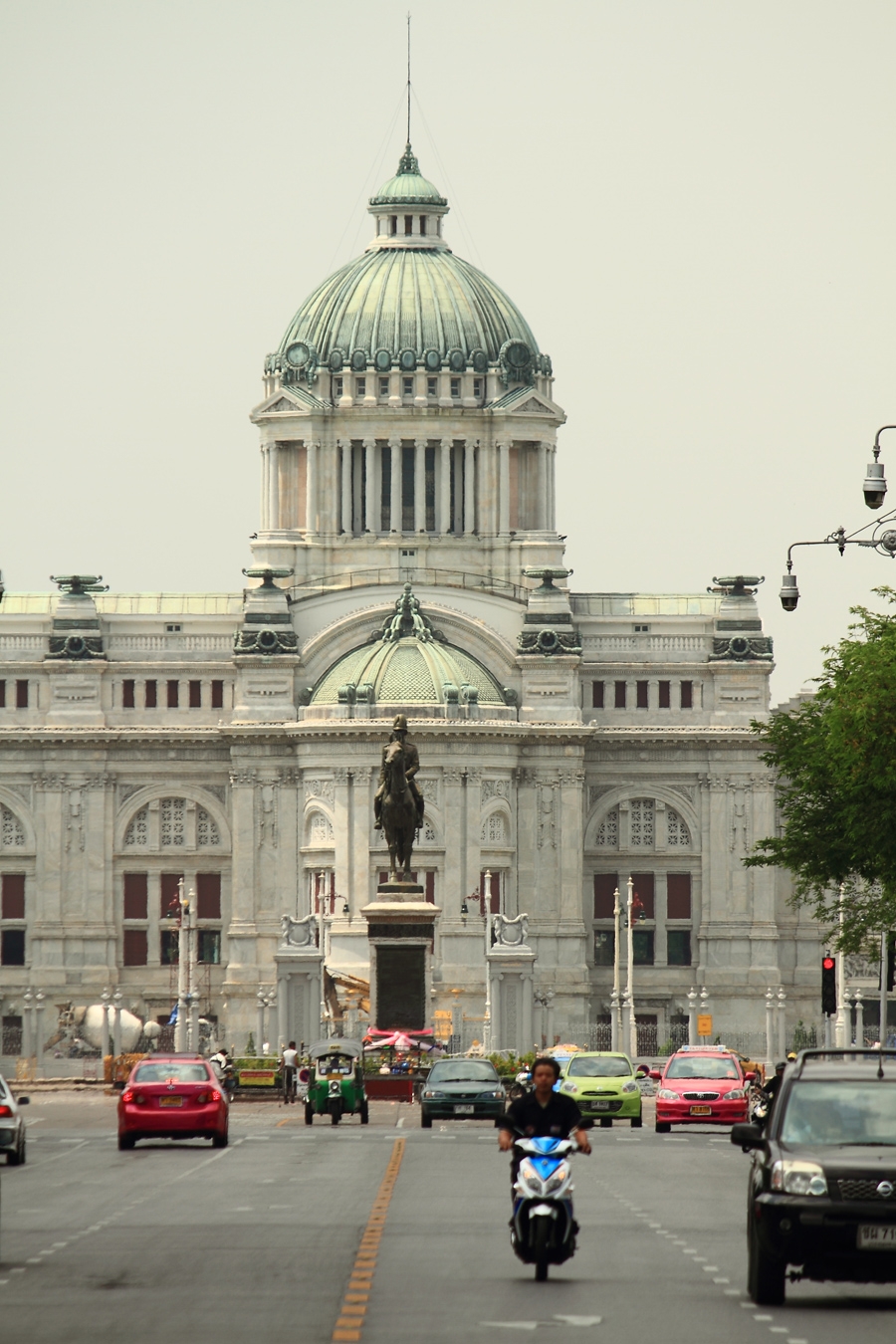 Videos: