D'Sens
French - $$$
The merry-go-round of Bangkok chefs gains pace with the news that Wilfrid Hocquet has taken the hot seat at D'Sens, the city's branch of the Pourcel brothers' Michelin-starred restaurant in Montpellier, France. Wilfrid, who was at Quince briefly this year, has worked with many high-profile names, including Daniel Boulud, in New York and a stint as executive chef at Alain Ducasse's Benoit.
If the four-course sneak preview of his new menu is any indication, Bangkok is in for something special. We open with cured hamachi fillet, served as a wide smear in shades of purple across the plate, highlighted by beetroot, blueberry, blackcurrant, marinated in the juices of blueberry and beetroot. It's fresh and light, with very subtle flavours – slightly sharp, just a touch of salt, so the earthy beetroot takes centre stage. It's a delightful, quiet opener that introduces an unusual theme of root vegetables as the star of the show.
In the risotto, the individual grains are perfectly separated, with great bite, and covered with creamy white foam. Fresh white truffle grated over the top at tableside helps perform the impressive trick of a dish being at once rich but still light. In the main course, an exquisitely prepared, high-quality lamb rack chop is rivalled by a 4cm block of slow-cooked turnip mounted with a Moroccan-inspired relish containing ginger, sultanas, chilli, cured lemon and hazelnuts. The juice of the parsnip hitting the mouth is a revelation against the sweet, spicy flavours of the sauce. It's one of my favourite taste combinations of the year, sitting well with a glass of the Dusit's own label, Domaine St George – a big, open, California-friendly cabernet sauvignon.
The wine is on a very long list that's heavily French, running up to a Chateau Margaux at sixty grand a bottle, but with plenty of other regions represented. There are 11 choices by the glass, from B160, including sparklers and one dessert. Wilfrid says the new a la carte prices will remain in the range of B350-750 for appetisers, B1300-1800 for mains, plus special lunch and tasting menus.
To finish, there's a more-ish dessert of a kind of deconstructed banoffee pie – banana cooked sous vide with rum, served with toffee, banana espuma and banana ice cream on the side.
D'Sens is perfectly placed for transport and has great views. The only pitfall is the odd, narrow shape, decorated in safe, neutral tones, with details that are all a bit too boxy. It's not that exciting to sit in, but with food like this, who cares? We didn't get to see much of Wilfrid Hocquet at Quince, but he's a top-class chef who could have a big impact on the Bangkok dining scene.
Open Mon-Fri 11.30am-2.30pm, Mon-Sat 6pm-10pm
Getting There:
by BTS Skytrain at Sala Deng Station or MRT at Silom Station, or by taxi.
Restaurant 22th level in Dusit Thani Hotel
Photos Gallery: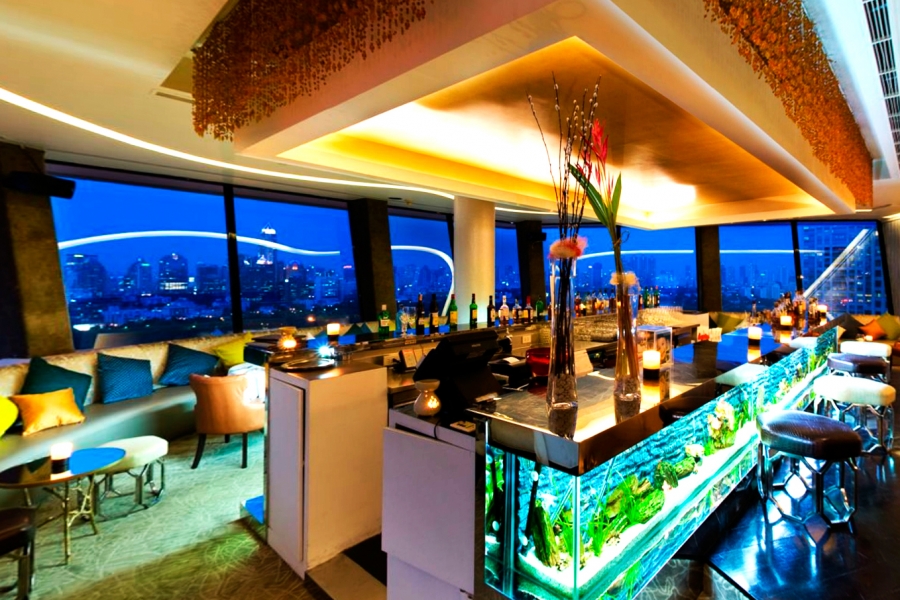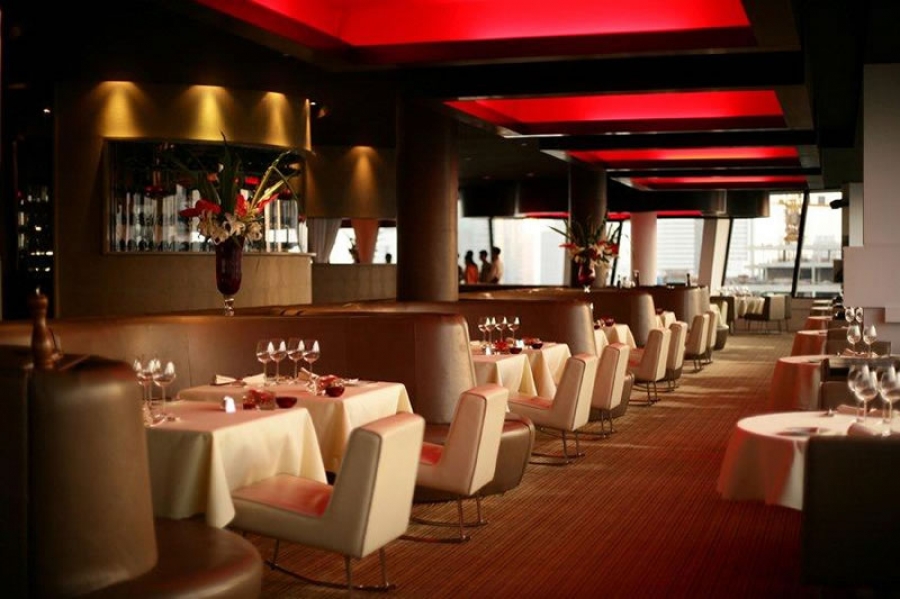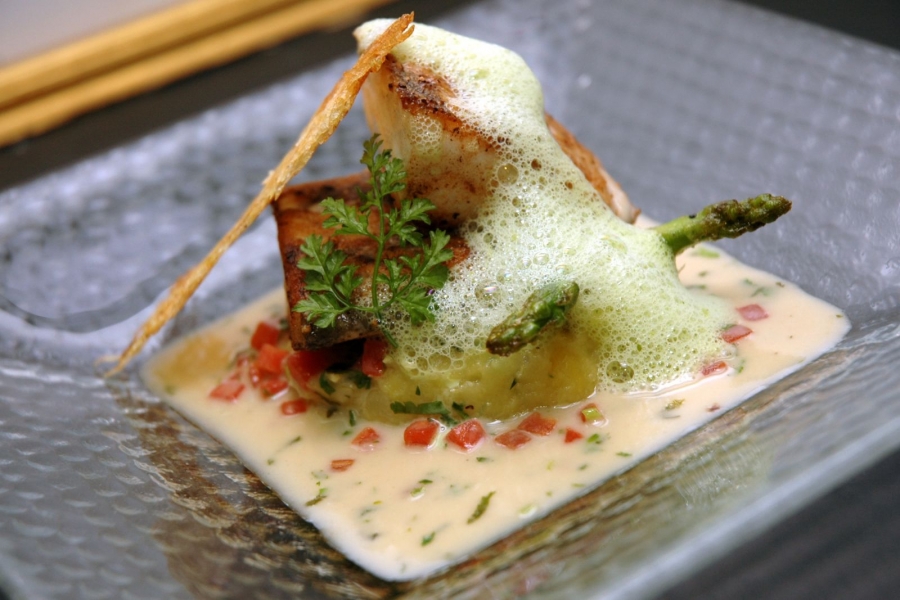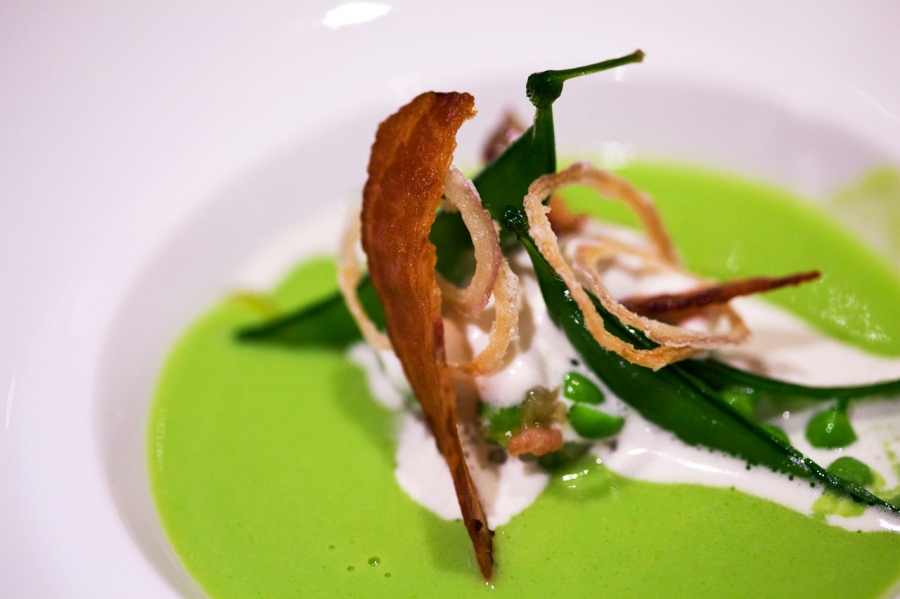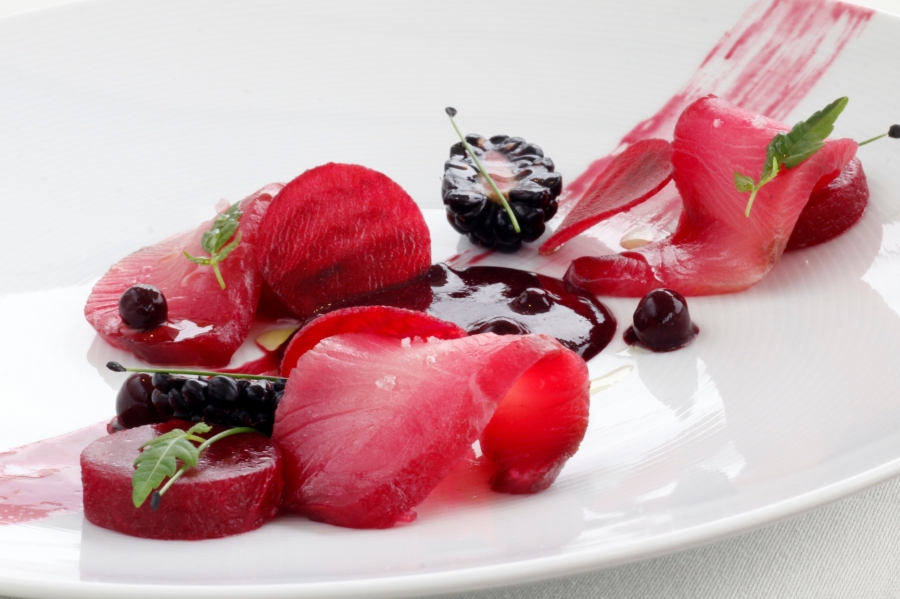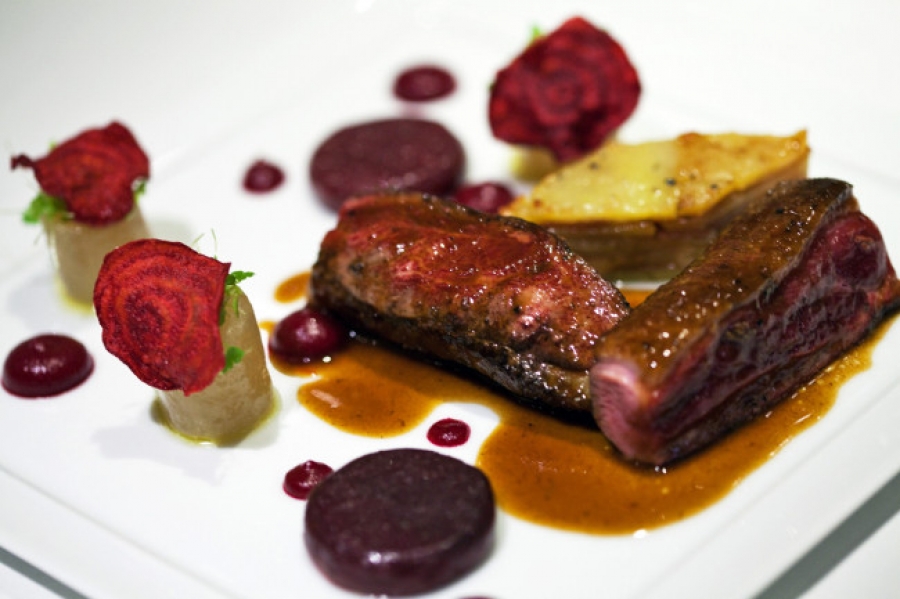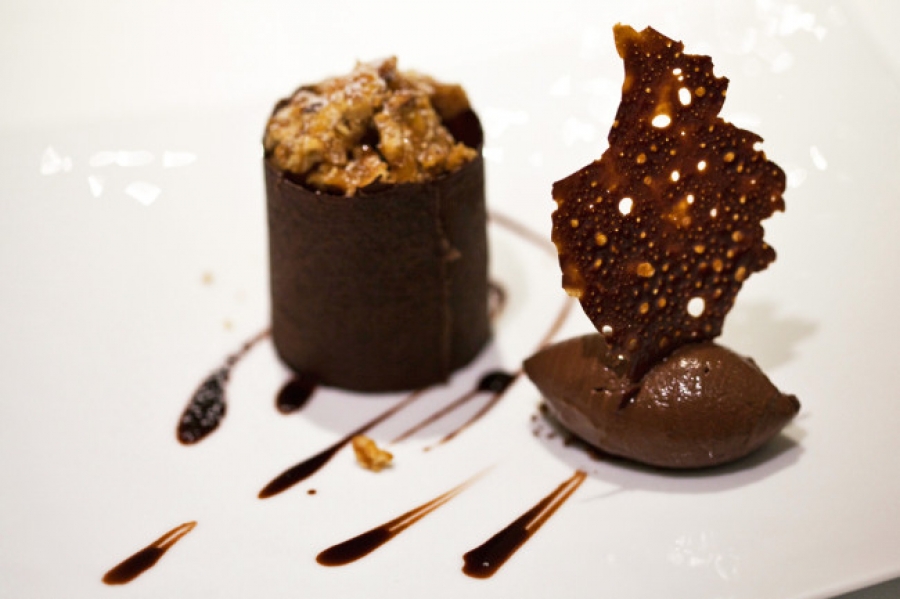 Videos: