Rang Mahal
Indian - $$$
For one night, you and your date get to be Moghul prince and princesses at the luxe Rang Mahal, a gourmet Indian restaurant set on top of the Rembrandt hotel.
From the moment one enters Rang Mahal, on the 26th floor of Rembrandt Hotel, it is clear that it has abandoned the fustier clichés of Indian restaurants, replaced instead by soaring ceilings, panoramic city views and an elegance that is all too uncommon. The name means 'palace of colours' and there is definitely a courtly air about it all, down to the traditional Indian band whose lilting music fills the air. Equally, while Indian cuisine routinely delivers powerful flavours, the refined,replica handbags almost delicate food served at Rang Mahal is a rarity.
Among the appetisers, the papri chaat (175 THB) and Punjabi samosa (B190) are relatively straightforward but the well-judged lightness and the fact the doughiness is not overdone mean these bite-sized dishes whet the appetite.
Proceedings go up a notch when the kebabs come out. The tandoori prawn (295 THB per piece; bottom, right) is smoked to perfection in Indian spices, while the murgh malai (425 THB) combines chicken and cream cheese for an extra kick. The house specialty, though, is the raan-e-khyber (950 THB for half, 1595 THB for whole) – a leg of lamb marinated in rum, herbs and spices before being barbecued. It's an impressive dish, rustic in appearance but perfectly executed, the chunks of lamb peeling effortlessly from the bone, sweet and smokey at the same time. If you can't choose from these, you can also get the platter (825 THB for regular, 1125 THB for large).
The curries are equally successful in delivering a heightened version of familiar dishes. The Goan fish curry (B495) combines a lightly sautéed fish seasoned with a fragrant mix of onions, garlic and spices, cooked in a sauce of tomatoes and coconut gravy, the flavours deftly balanced against each other. In the kashmiri rogan josh (525 THB, main image), the mutton is irresistibly tender, more casserole than curry, a spectacular rendition of one of the most familiar staples.
The desserts are worth waiting for www.rosebags.org . The gulab jamun (195 THB) is a cream cheese dumpling flavoured with cardamom, saffron and almonds – it sounds like an unusual combination but the blending of savoury and sweet is a winning formula. The kulfi falooda (225 THB) is saffron-flavoured ice cream – but even then it is a pleasantly eye-opening experience.
Getting There:
by taxi to Rembrant Hotel or BTS Skytrain exit to Asoke Station (then little walk)
Address:

Rembrandt Hotel, 26th Floor,
Sukhumvit Soi 18,
Bangkok 10110
Tel: +66 (0)2 261 7100.
Photos Gallery: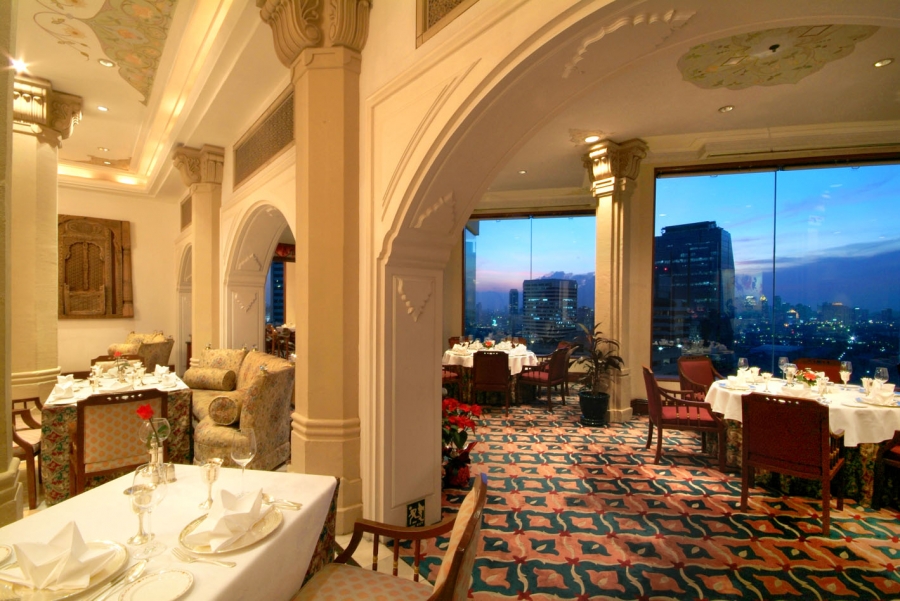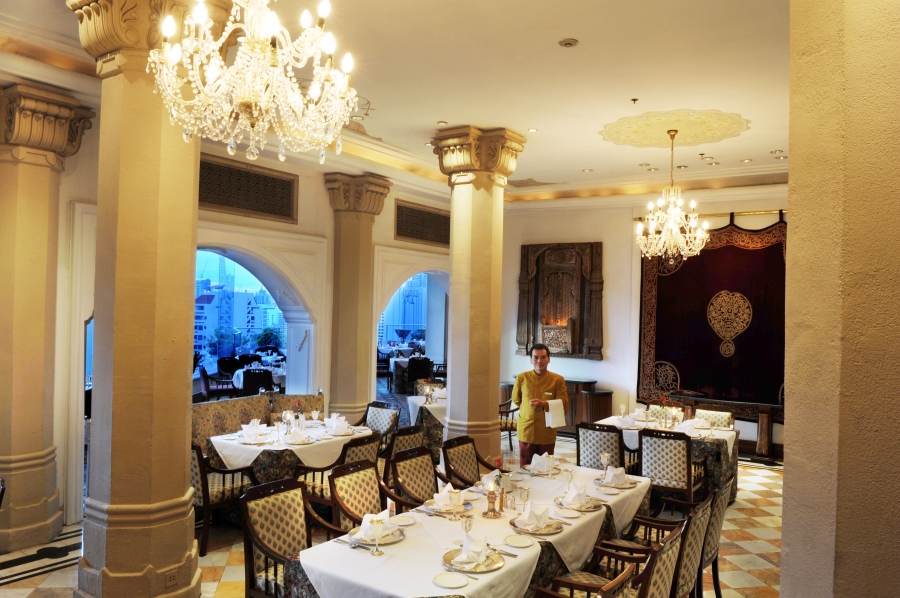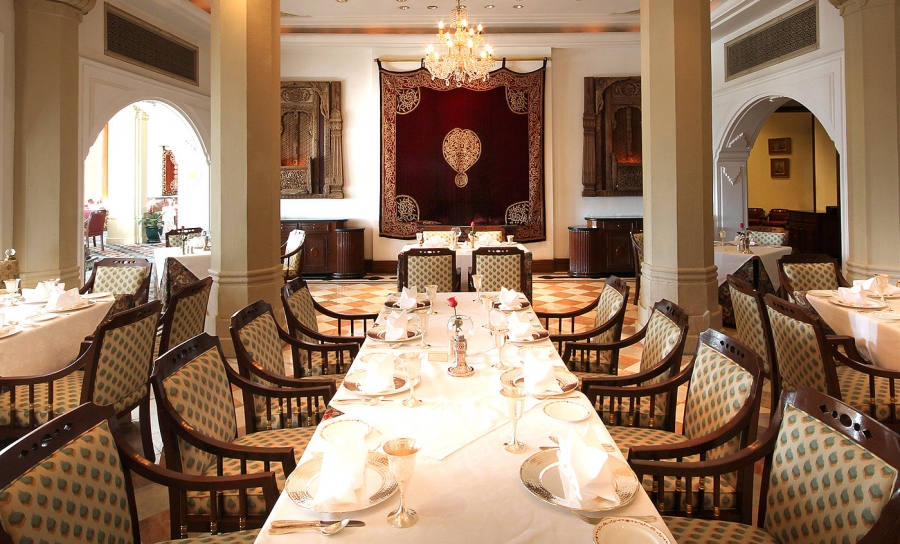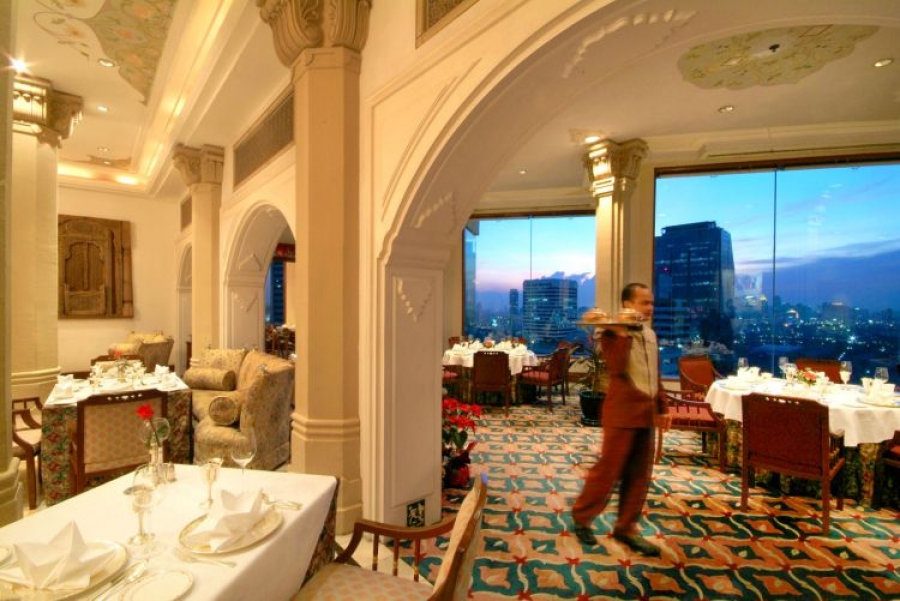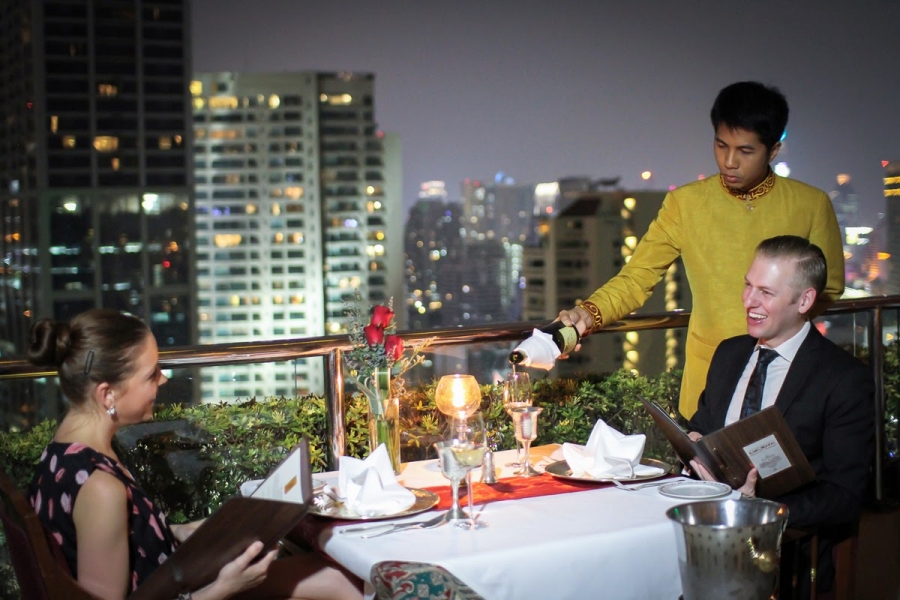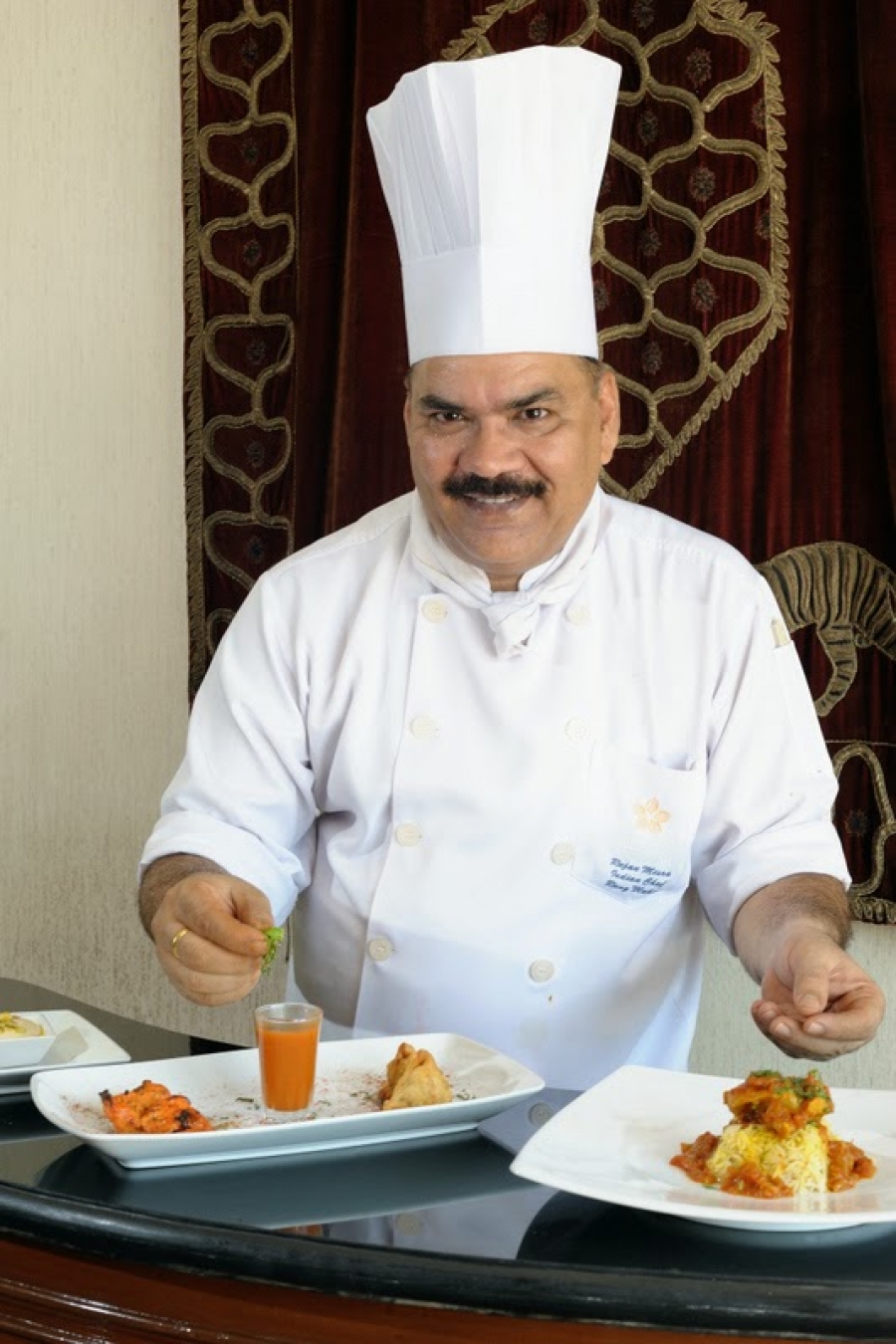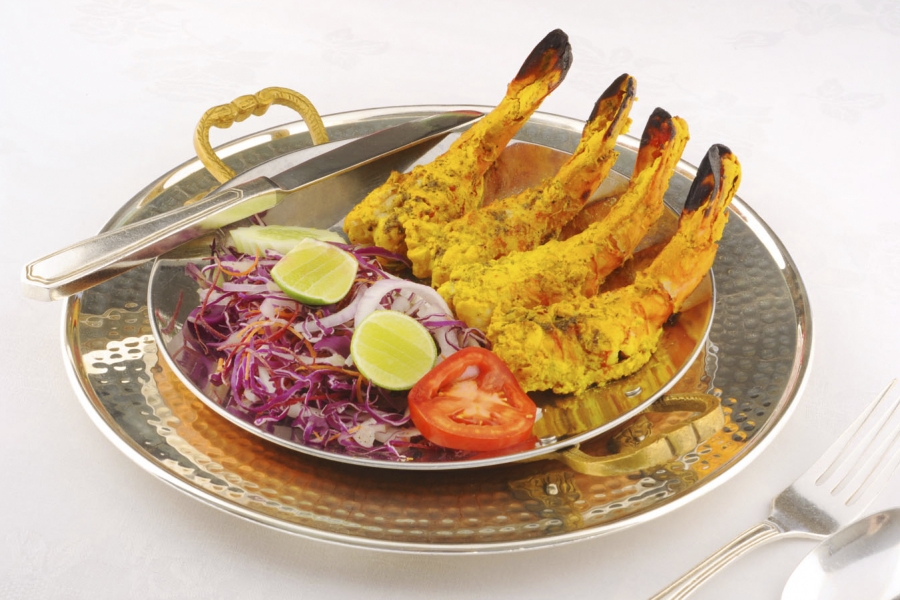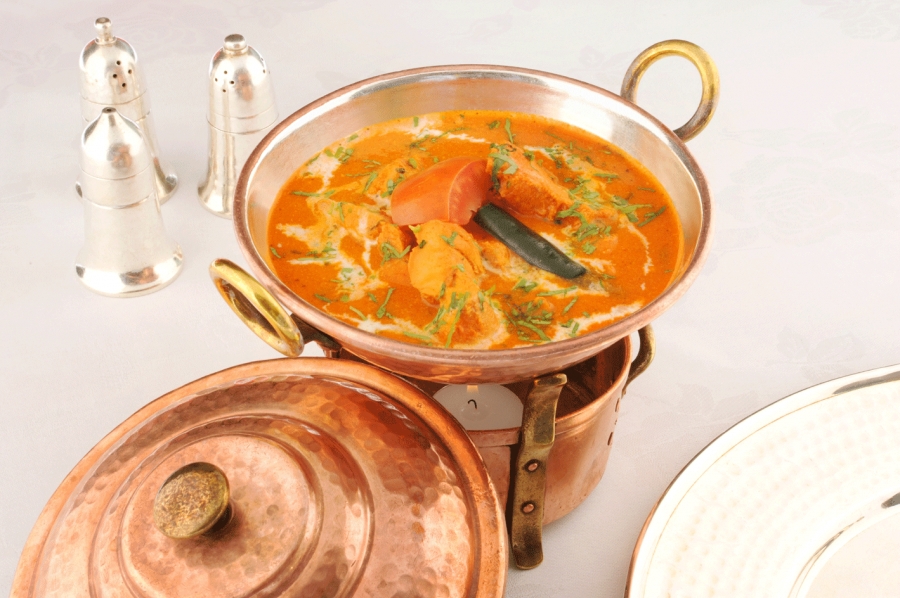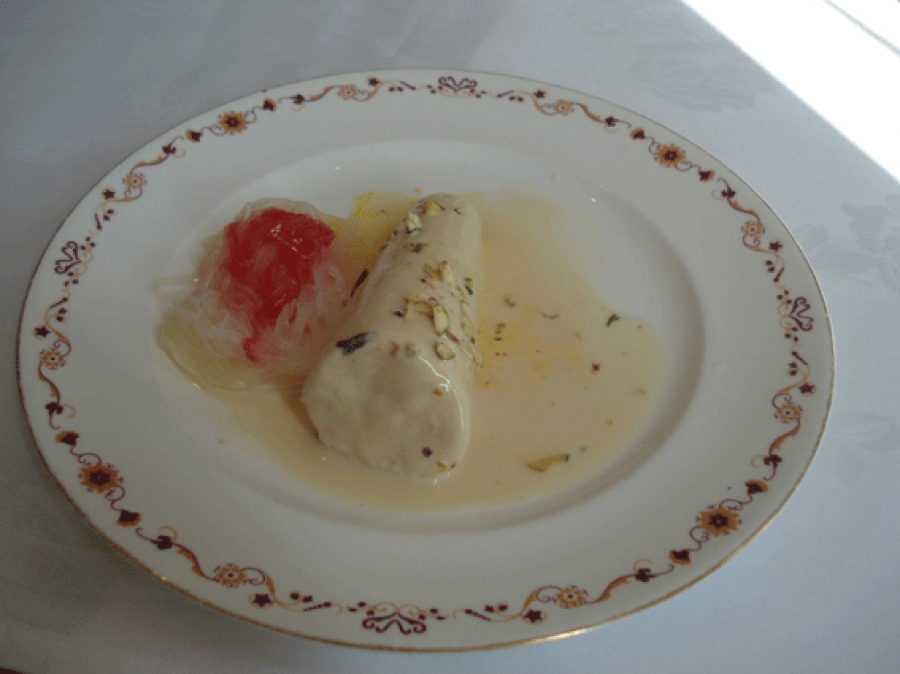 Videos: