Red Sky
European - $$$
best replica watches
At many of Bangkok's rooftop restaurants, the food and drink can be overshadowed by the sweeping views of the city skyline. And, while Red Sky at the Centara Grand in central Bangkok (55th floor ) certainly has the vistas to match any locale in the capital, it also makes sure it delivers when it comes to the food. Easily identified by its trademark neon arch that bestrides the open-air dining area, Red Sky's offerings are mainly modern European staples, employing refined produce and fine dining technique.
First, though, head up another level for a pre-dinner cocktail. The selection here veers a little too heavily toward sweet and fruity but there are still some intriguing, well executed combinations. Try, for example, the Elderflower Martini (430 THB), which is served in a glass made of ice. Or the Ginger Berry (390 THB), which blends premium vodka, strawberries, raspberry puree, ginger and mint.
After wetting your whistle, head downstairs to the restaurant – if the weather behaves itself, the terrace is spectacular. Start with the butter-roasted Nova Scotia lobster vol au vent (895 THB, right); the puff pastry is soaked in a sauce that has notes of morel, while the lobster glows with colour and retains its crucial seafood taste.
Centara Grand & Bangkok Convention Centre at CentralWorld - Red Sky 04 Avocado Scottish Smoked Salmon Gnocchi Cosmopolitan
Speaking of seafood, Red Sky has managed to get hold of some exceptional oysters. Here, you can enjoy half-adozen Tsarskaya oysters for B895. The Russian name means 'pearl of the tsars' and the product lives up to the billing; it's a wonder that these oysters don't show up on more menus throughout Bangkok.
Moving on to the mains, the charred fillet of Atlantic salmon (1055 THB) comes with ginger beurre, spinach puree and Jerusalem artichokes. The appeal of this dish is two-fold: the salmon itself is of sufficient quality to stand on its own but, as a whole, the dish is heightened by the offsets. The subtle seafood taste, the zing of the ginger and the earthiness of artichoke. Interesting, well-balanced: excellent.
For meatier fare, it's hard to overlook the Wagyu beef tenderloin (2155 THB), with foie gras, truffles, wild mushrooms and Madeira sauce. Again, the main produce – the steak, in this case – is top-shelf already but it's the distinct Madeira sauce that really carries this dish. A perfect example of Red Sky's well-rounded approach.
Getting There:
by taxi until the Centara Grand Hotel (55th Floor) or by BTS Skytrain exit to chit lom station then walk (after the central world plaza)
Address:

Centara Grand, 55th floor,
999/99 Rama 1 Road,
Bangkok 10100
tel: +66 (0)2 100 1234
Website: www.centarahotelsresorts.com/redsky/



Photos Gallery: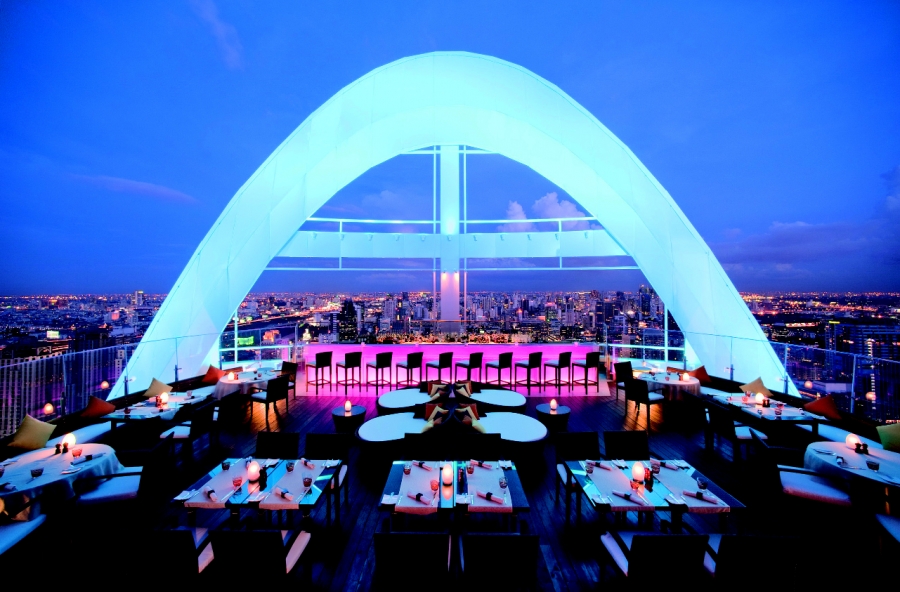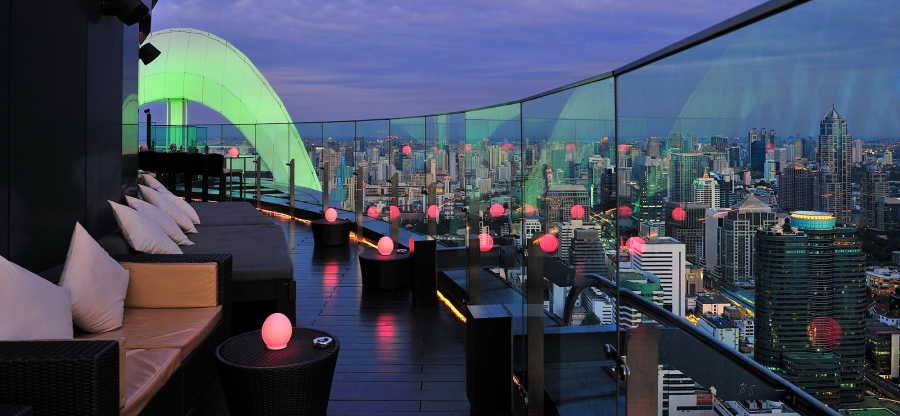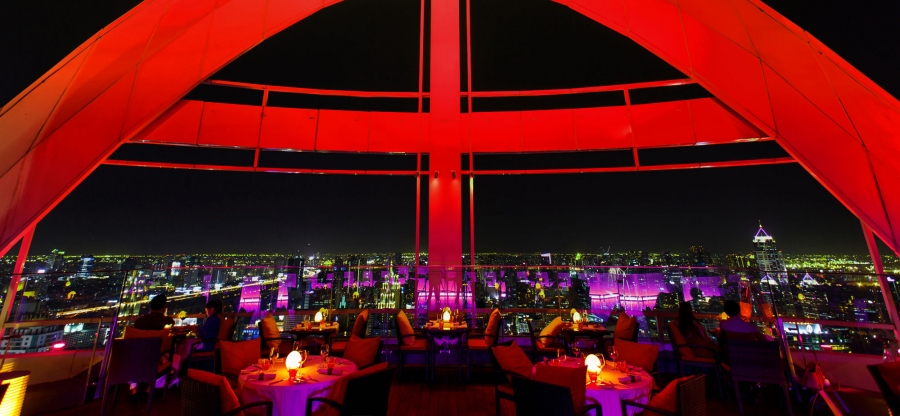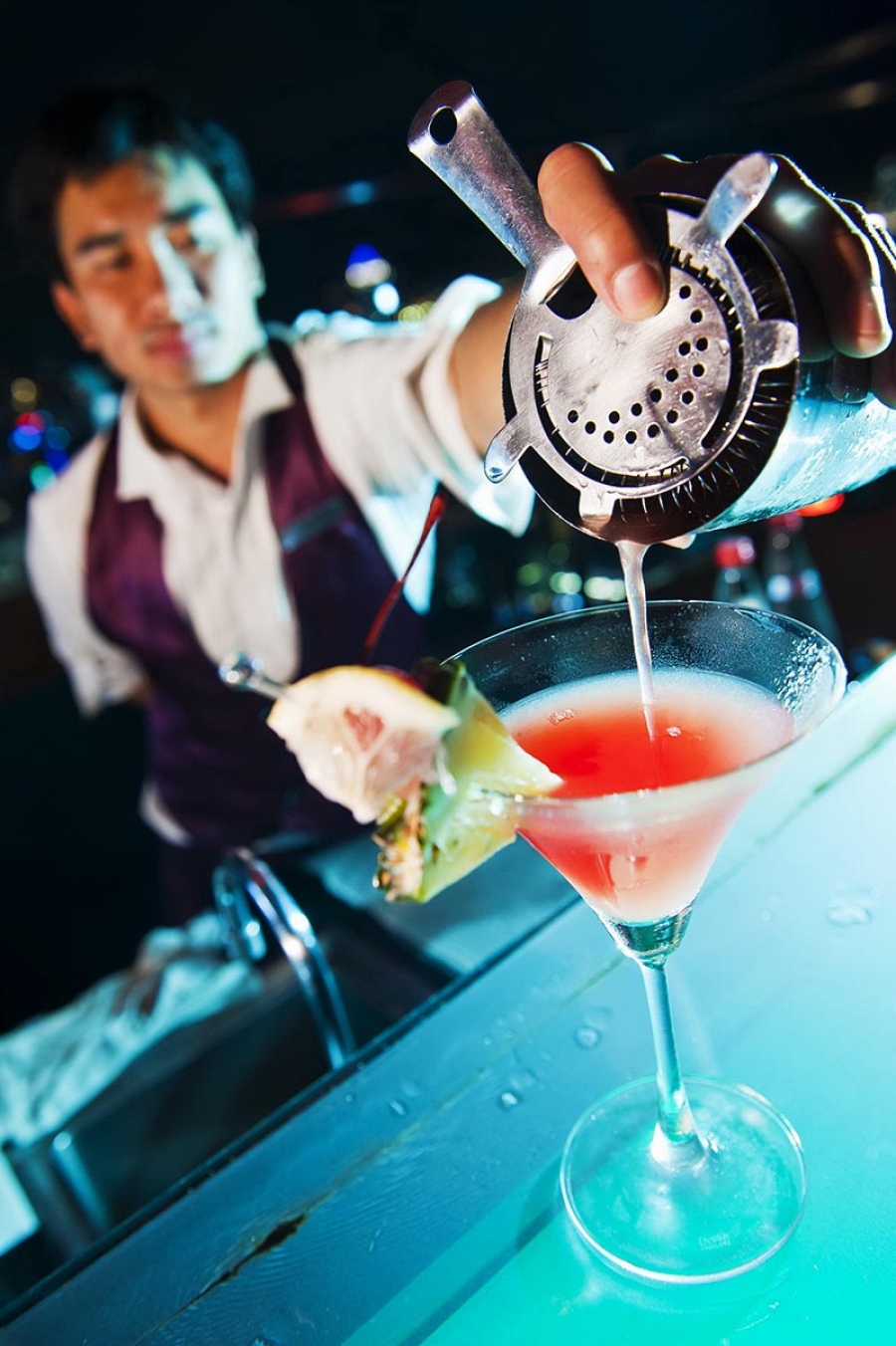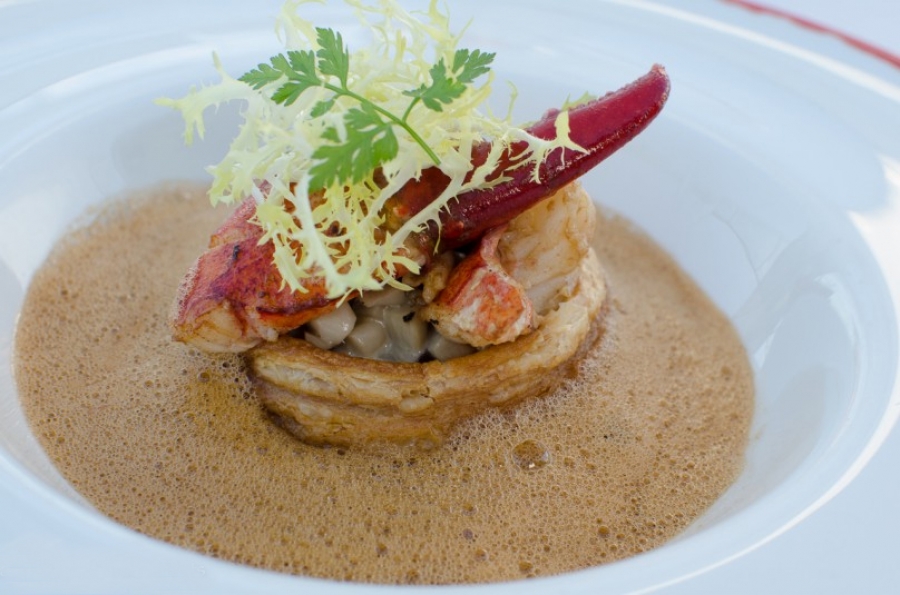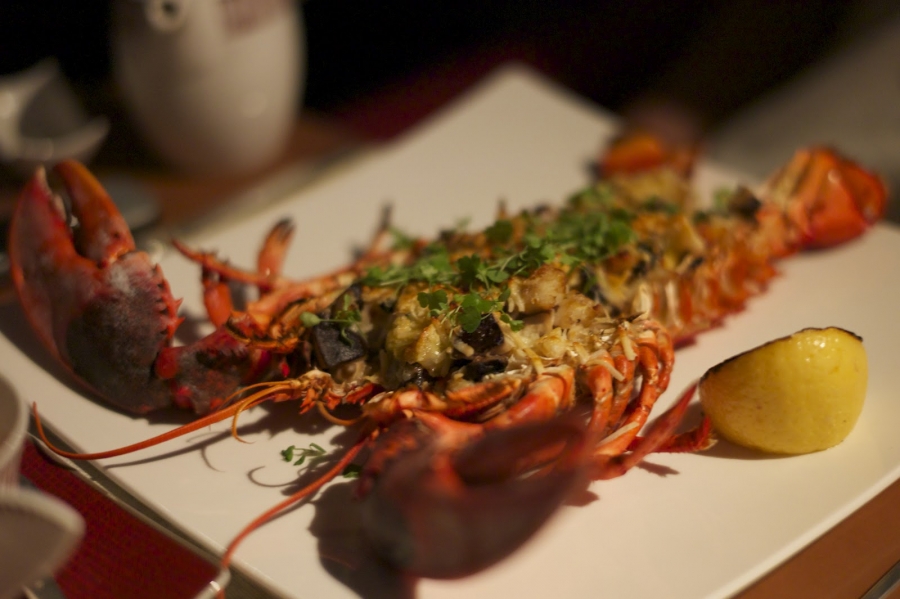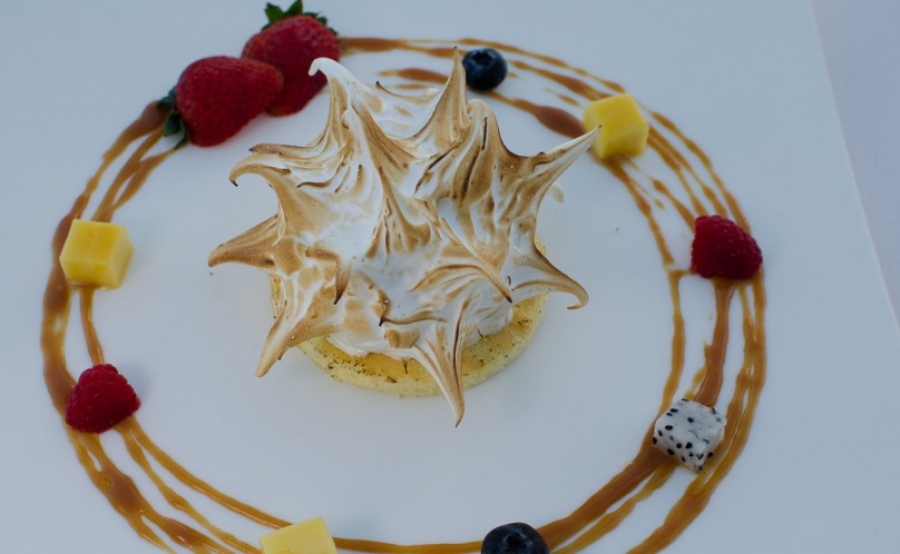 Videos: