Zuma
Japanese - $$$
The concept for Zuma was created by German Chef Rainer Becker inspired by his five years working as Executive Chef with Park Hyatt in Japan. He opened his first Zuma in London in 2002 due to the city's cosmopolitan dining scene. Its a dining concept based on Izakya style, informal eating and drinking with attention to detail and the quality of ingredients. In recent years Izakaya has evolved from being pub style to a more sophisticated level where the atmosphere is more stylish. What differentiates this style from a formal restaurant is that there is no prescribed ettiquette when ordering from the menus and there is no differentiations between starters and main courses. He has since opened restaurants in Hong Kong, Istanbul, Dubai and Miami.
After month's of waiting Zuma Bangkok, the sixth Zuma restaurant world wide opened in the last week of November 2011 on the ground floor of St Regis Bangkok with direct street level access or from the lobby of the hotel.
Each Zuma has its own identity inspired by the location designed by Noriyoshi Muramatsu of Tpkyo design studio Gilt. Bangkok is inspired by the garden at the front of the restaurant with a large outdoor terrace with a pond and small garden tsubo niwa at the back. A glass panel eliminates the divide between the interior and exterior space. He believes that its important not to over stylise the restaurant with complicated architectural and design concept rather simplicity such as cutting elements such as wood and granite.
The main restaurant seats 74 at tables with additional for 13 at the sushi and robata counter where chefs prepare their elements of their menu with a semi exposed kitchen beyond.
Our tasting starts with cocktails on the outdoor terrace that seats 60 with an additional 15 at the bar counter. Zuma cocktails are well being tonics using the freshest fruits and premium brand spirits. I first tried their Rubabu cocktail
Start with Rubabu cocktail made with oseki sake infused in house Australian rhubarb, shaken with 42 below vodka with fresh passion fruit juice served as a Martini. I then tried a zumanuka, basil muddled and shaken with pineapple juice, cloudy apple juice and 42 below manuka honey vodka.
We then moved into the private dinning room for the food tasting. Dishes are served grouped with similar items. The first group was Zuma Nama Yasai mixed leaves with asparagus, sweet tomato and barley miso dressing. Rinsing vegetables is a common technique for crisping vegetable; the key element of the salad is crisp beetroot that has had water run it for four hours good wash the moisture out of the thinly sliced beetroot. ika no kari kari age crispy fried squid with green chilli sea salt and lime, a beautifully done dish. Suzuki no osashimi thinly sliced seabass with yuzu, truffle oil and salmon roe which was a dish I particularly liked.This group was completed by maguro no tataki to ponzu seared yellowfin tuna with marinated red onions and chilli ponzu which change the taste experience of the sake
With the next wave of dishes a Red Bay Pinot Gris from north east of Melbourne cool climate wine was poured. It started with a three sashimi selection. Zuma dragon maki prawn tempura, freshwater eel, avocado and spicy tempura flakes topped with fried bonito flakes and minced sweet shrimpis a dish that is only found in Japanese restaurants in Bangkok. Originally it was thought it didnt fit with the overall Zuma food concept but was relevent to the location and they do have a 20% margin for the menu to location relevent. This version changed from a no go to a signature dish was created especially for Zuma Thailand, this was a wonderfully restrained version compared to others in Thailand.
Omaru Ebi whole Boston lobster tempura with ponsu and wasabi was ingredient wise a large indulgent and comes with green tea, volcanic and slate salts. Gyuhire sumibiyaki karami zuke spicy beef tenderloin with sesame red chilli and sweet. Zukkini no Kushiyaki zucchini with tarragon miso dip.
Then tsubo-miso hinadori no oban yaki French baby chicken marinated for 24 hours in rice bran oil flavoured with barley miso. It was a true delight to find chicken that was moist and had an exquisite taste.
Our tasting finished with the grand dessert, a selection of desserts served in a metre long bamboo dish. All the icecreams are made inhouse, I was impressed with the sesame icecream. I finally got to taste the Zuma signature dessert a chocolate molten cake that was created in London; a light mosit dough case with a rich caramel chocolate sauce on the inside.
"It's a very honest style of cooking," says Patrick Martens, Executive Chef, "the food has to be easy, simple and recognisable. How we are serving sashimi over ice at the table is new. We respect tradition and technique while cooking a modern style."
Michael has created a Thai blend of Japanese Tea, he buys a lemon grass blend of tea and adds finely chopped pandas, holy basil and kaffir lime leaves. Each guest is served tea in an individual pot.
Zuma Bangkok is open for both lunch and dinner
Getting There:
by taxi or BTS skytrain exit Ratchadamri station
Website: www.zumarestaurant.com/zuma-landing/bangkok/en/welcome
Email: reservations@zumarestaurant.co.th
Photos Gallery: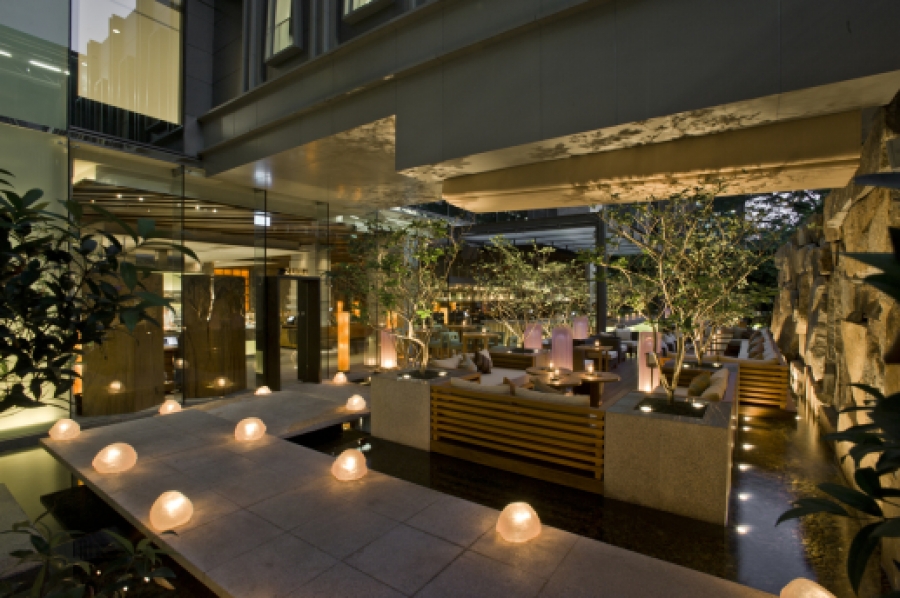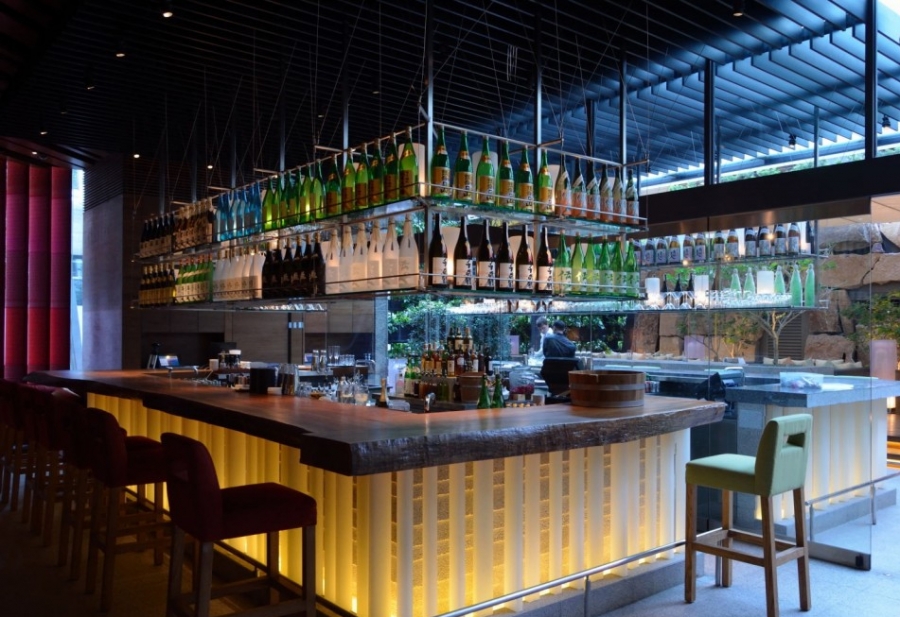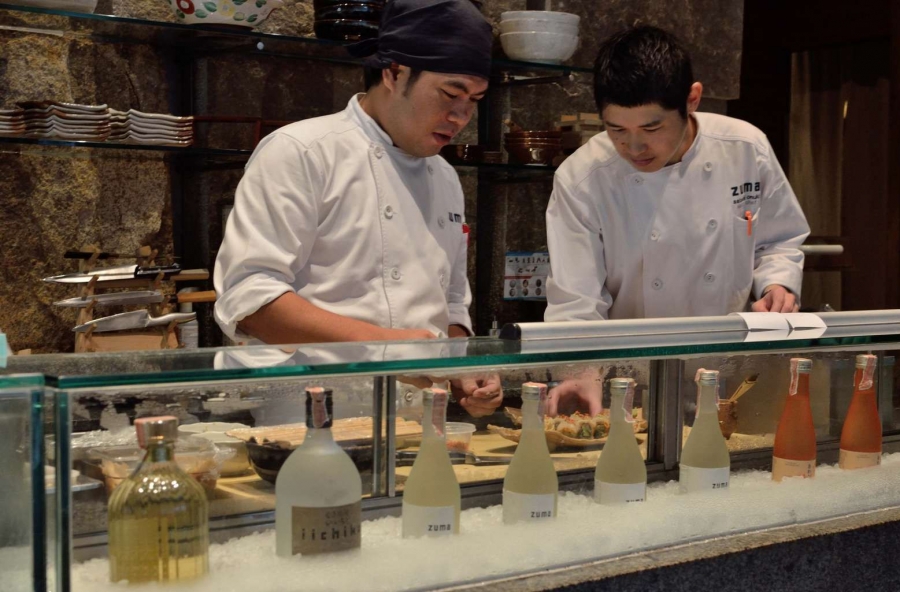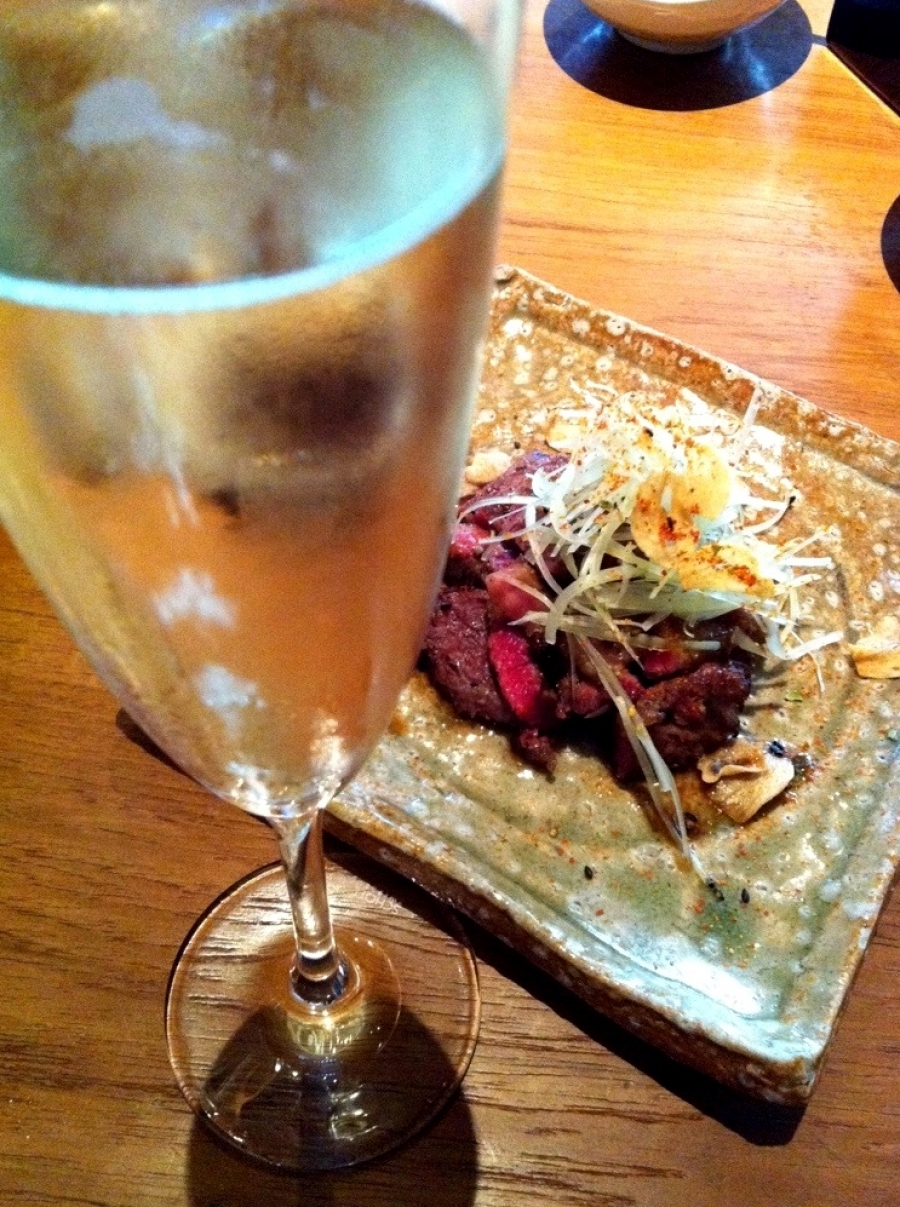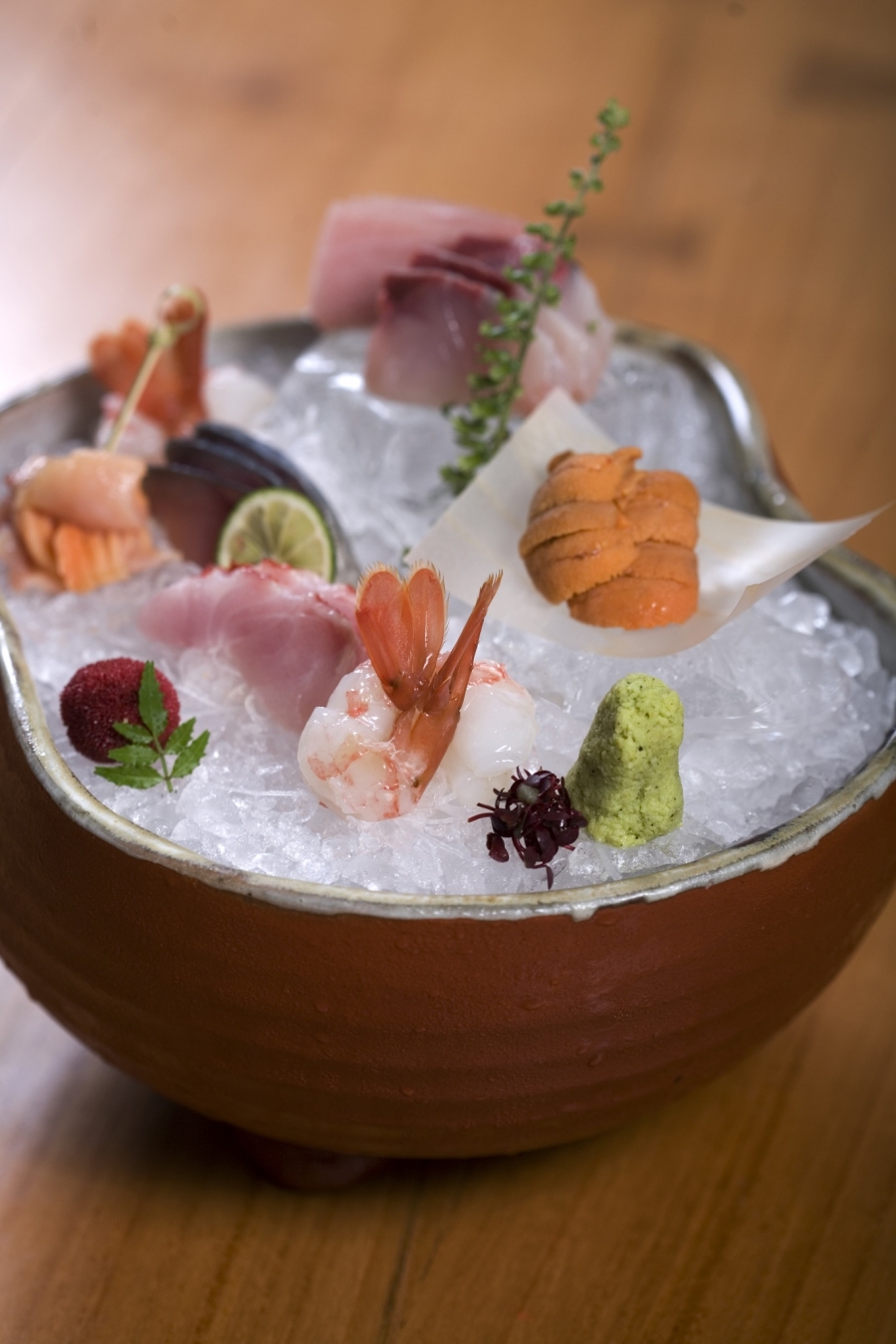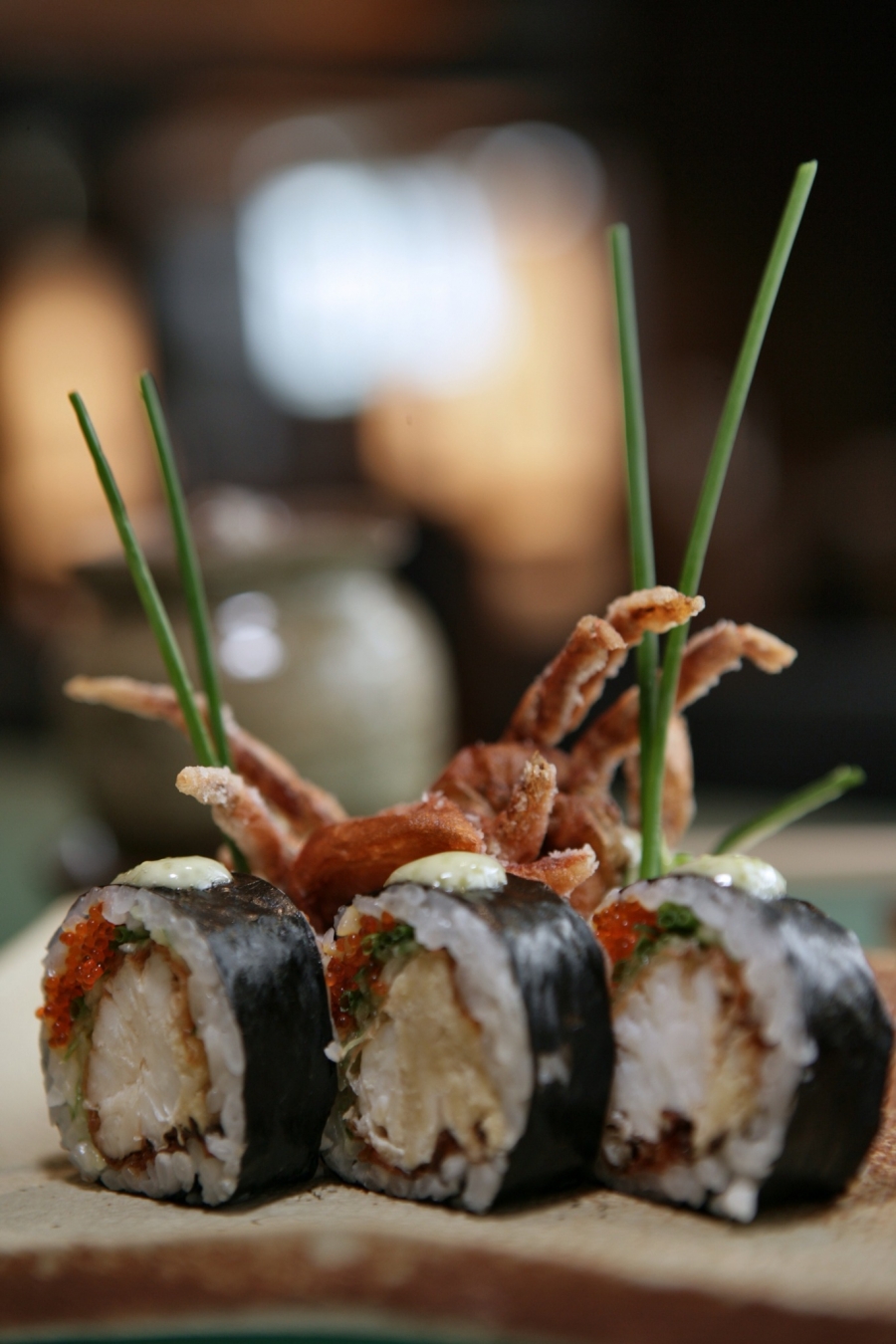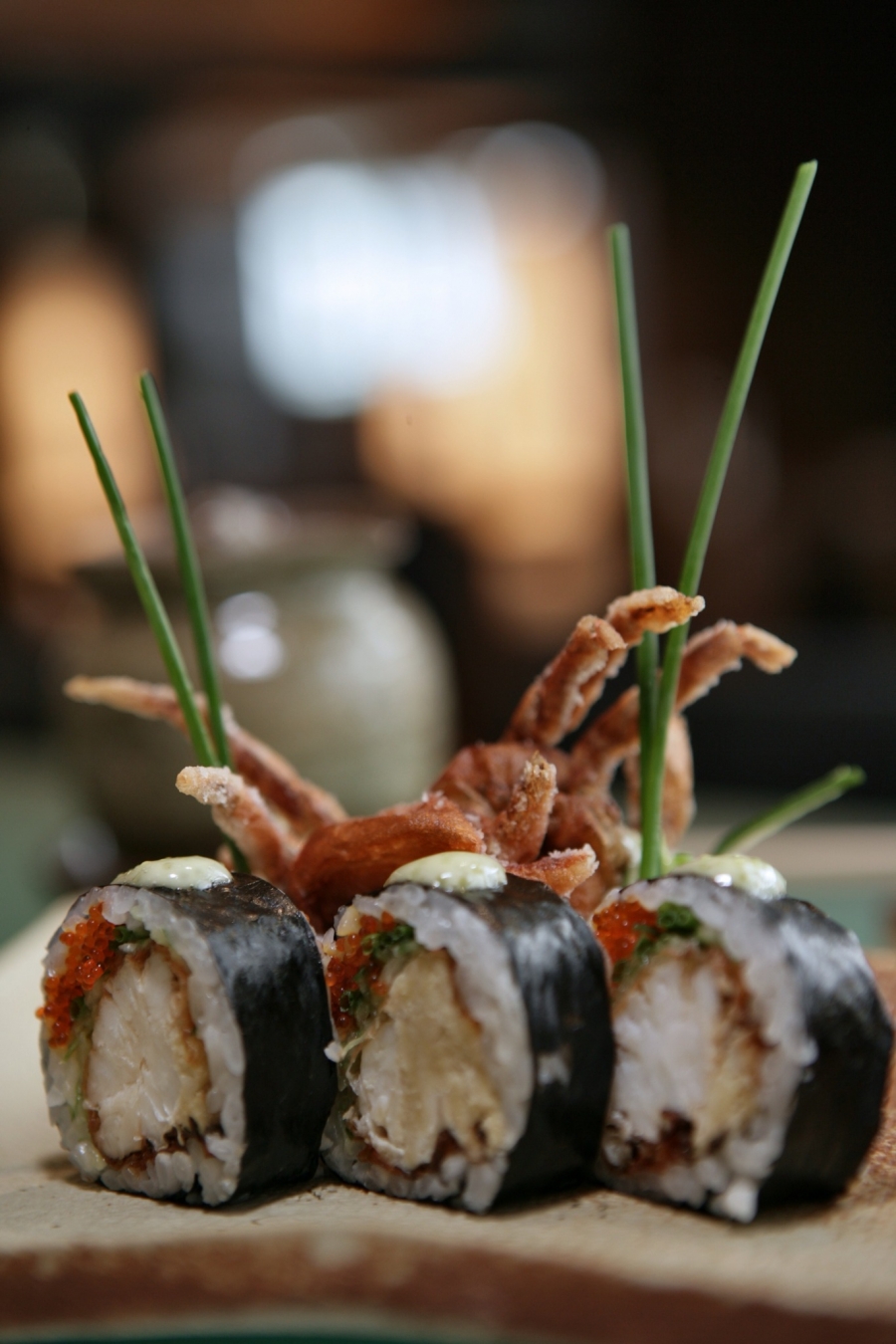 Videos: